Creating a Digital Savvy Culture Online Seminar Series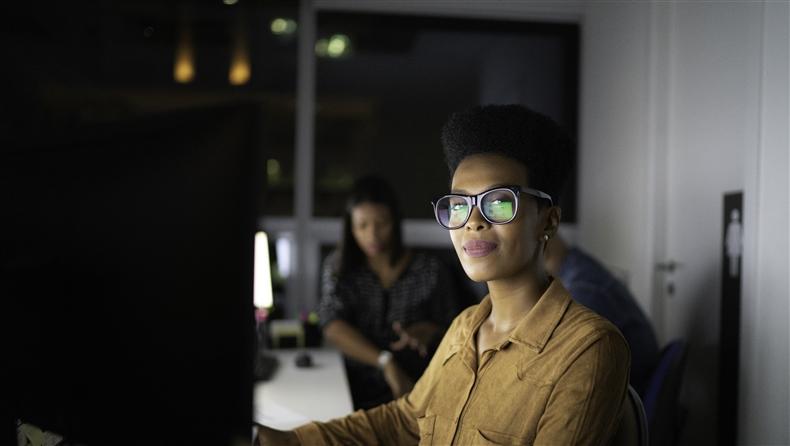 Event Information
Date(s):
Jun 23, 2020 - Jun 26, 2020
Location:
Online

United States
CAE Credits:
4
Levels:
Strategic
Member Price:
$99.00
NonMember Price:
$139.00
Description
CAE Credits: Registrants will earn a maximum of 4 CAE credits.
The increasing integration of digital technologies into all aspects of our lives brings tradeoffs for both employers and employees. Technology can increase productivity and create a more agile workforce, but it can also come with a major learning curve for some employees and a hefty price tag for the organization. Being digitally savvy is already a necessity for employee success in the 21st-century workplace. Now, organizations must take the next step to cultivate an organization-wide digital culture. Learn how you can help your organization embrace new technologies and create a more digital-savvy team.
This online seminar series consists of four 60-minute live online sessions that feature facilitated audio content and conversations. Before the first session, registrants will receive login information and links to test their computer and become acquainted with the platform. Participants will have access to recorded sessions, reference materials, and more for up to 30 days following the program.
Registration for this online seminar series will close Monday June 23, 2020, at 12:00 p.m. ET.
Register here for the full series, or register for one or more individual sessions:
Session 1: Assessing Your Organization's Digital Maturity
Session 2: Collaborative Tech Tools for Increased Organizational Efficacy
Session 3: Ensuring Data Security Amid Technological Innovation
Session 4: Cultivating Your Staff's Digital Mindset
Tuesday, June 23, 2020
2:00 – 3:00 p.m.

Assessing Your Organization's Digital Maturity

Most organizations understand the need for a digital transformation that involves adopting new processes and strategies to succeed. It's also clear that technology must be embedded into the core of an association, but this understanding is only the starting point. Association staff must also be thinking about what it means to reach digital maturity. In this seminar, learn more about digital maturity, explore common IT maturity models that can benefit associations, and identify methods for using them to measure an organization's digital progress.

Wednesday, June 24, 2020
2:00 – 3:00 p.m.

Collaborative Tech Tools for Increased Organizational Efficacy

Technological advancements are transforming nearly every aspect of the association community, from virtual conferences to online member communities, newsletters, and everything in between. New IT initiatives are improving operational processes and products across the spectrum. Important innovations in collaborative communication tools allow staff to work seamlessly and efficiently. In this seminar, explore the latest tools and platforms that are crucial for association staff collaboration, and learn how to get staff buy-in for those tools.

Thursday, June 25, 2020
2:00 – 3:00 p.m.

Ensuring Data Security Amid Technological Innovation

Association leaders need to encourage creative thinking and technological innovation to keep their organization competitive and moving forward in the digital age. But innovation must be balanced with security needs. Data security is the responsibility of every staff member—not just the IT team—so it's crucial to know how to train your (non-IT) staff about best practices for data security. In this session, you'll also learn about the most important compliance rules of the General Data Protection Regulation (GDPR) and explore strategies for negotiating data security with new technology vendors.

Friday, June 26, 2020
2:00 – 3:00 p.m.

Cultivating Your Staff's Digital Mindset

The 21st-century workplace requires a digital mindset that goes beyond specific technical skills and focuses on big-picture strategy and goals. For organizations to succeed today, staff members need to be able to approach initiatives and projects through a digital strategy lens. In practice, this means that they must be able to ask strategic questions, evolve their thinking based on real-time information, and evaluate tech projects against budgets to make sound financial decisions. Attend this seminar to learn strategies for enabling your organization's staff to adopt a more digitally savvy mindset and skill set.

Our Guarantee

Our goal is to provide truly exceptional offerings and service, and we won't be happy until you are. If any programs, products or services of ASAE do not fulfill our promise, we will make the situation right.

Cancellation, Refund & Substitution Policy

Submit all requests to ASAE Registration via email at [email protected] All registration cancellations and refund requests must be made in writing by June 16, 2020, to receive a full refund, less a $75 administrative fee. Refunds cannot be approved for requests received after this date, to include no-shows. Substitutions are gladly accepted at any time. Badge sharing, splitting, and reprints are strictly prohibited.

Event Cancellation or Postponement

ASAE reserves exclusive right to modify, postpone/reschedule or cancel programs for any reason, including but not limited to emergency, inclement weather or other 'acts of God.' If there is an event cancellation, every attempt will be made to reschedule, and registration fees will be applied to the rescheduled event date. Any travel, lodging, or incidental expenses incurred related to a cancelled event cannot be refunded under any circumstances. If a cancelled event cannot be rescheduled, ASAE will determine an equitable basis for the refund of a portion or all of the registration fees, after due consideration of circumstances and expenditures.

Consent to Use of Photographic Images

Registration and attendance at, or participation in, ASAE meetings and other activities constitutes an agreement by the registrant to the use and distribution of the registrant or attendees' image or voice in photographs, videotapes, electronic reproductions and audiotapes of such events and activities by ASAE and other third parties, including but not limited the venue, the host city and the host CVB.