Association Leadership Forum, Asia Pacific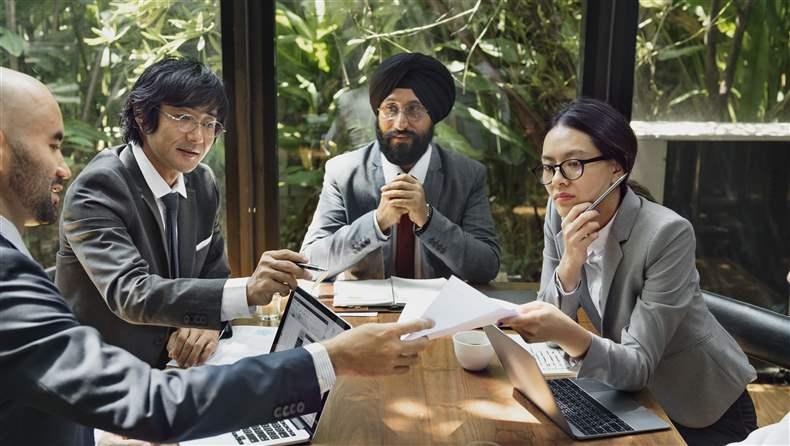 Event Information
Date(s):
Oct 29, 2018 - Oct 31, 2018
Location:
Grand Hyatt Singapore

10 Scotts Road

Singapore
CAE Hours:
10.5
Levels:
Strategic
Member Price:
$550.00
NonMember Price:
$650.00
Access Points:
0
Description
Associations have an extraordinary capacity to generate a sense of belonging within professions and industries. Join your association colleagues from the Asia Pacific region, as well as from the U.S., Europe, and the Middle East, to explore the roles associations play in society, discover practical ideas for growing your association, and strengthen your association relationships and partnerships. Through presentations by industry experts and guided in-depth conversations with peers, you will:
identify strategies to build a more robust association.
evaluate cutting-edge management and leadership concepts and trends.
explore case studies and their application in your association and in society.
build networks and partnerships in your country and internationally.
Interested in Exhibiting?
Join us to showcase your destination, product or service. Benefit from a tabletop and enjoy full participation in the Forum. The fee for Industry Partner Participation will be $1,750 USD and will include the following:
One (1) complimentary full conference exhibitor registration, with the option to purchase one (1) additional full conference registration for $550 USD.
A hi-boy table.
Two and a half (2.5) hours of dedicated exhibit time during breaks, with other networking opportunities to introduce your destination, product or service.
Table sign with your company name and table number.
Standard company listing to include a 25-word destination, service or product description in the Exhibitor Directory of the 2018 Association Leadership Forum Onsite Guide.
Pre- and post-show mailing lists to help promote your participation.
2018 "We're Exhibiting" websticker to use in your marketing collateral and post on your organization's website.
And more!
Accommodations
Grand Hyatt Singapore
10 Scotts Rd.
Singapore, Singapore 228211
Phone: +65 6738 1234
Rate:
Single: S$300 (Singapore dollars)*
Double: S$330 (Singapore dollars)*
*Rates include daily breakfast and in-room internet. Rates are subject to a 10 percent service charge and 7 percent goods and services tax.
Cutoff date: Friday, October 12, 2018
Reservations can be made online.
For more information about Singapore as a tourism destination, go to visitsingapore.com.
MONDAY, OCTOBER 29, 2018

6:00 – 8:00 p.m.
Opening Reception Hosted by Grand Hyatt Singapore

TUESDAY, OCTOBER 30, 2018

8:00 – 9:00 a.m.
Registration and Beverages

9:00 – 9:30 a.m.
Conversation and Collaboration

9:30 – 10:45 a.m.
Deep Dive and Discussion: Transform Your Leadership Abilities to Increase Business Success
Gaining the support of others in your association can be key to driving business success. Yet without a combination of leadership and management strengths, achieving results and leading organizational change can be challenging. It's crucial to have a concrete plan in place that aligns your leadership and management strengths to help you pursue goals that will move your association forward.

10:45 – 11:15 a.m.
Networking Break

11:15 a.m. – 12:30 p.m.
Secretary General Panel Conversation: Maximize Local, Regional, and National Opportunities
Leading an association has never been more complex. Today, association leaders must remain informed, focused, and ahead of the game at all times. How can challenges be overcome? What questions are worth losing sleep over at night? How can leaders best use their capabilities to manage associations? Hear a panel of secretaries general from associations around the world share how they engage with their staff, members, and stakeholders to maximize local, regional, and national opportunities.

12:30 – 1:45 p.m.
Lunch

1:45 – 3:00 p.m.
Deep Dive and Discussion: Connect with Members for Increased Engagement
Without members willing to support a common cause, goal, mission, trade, or profession, associations would not be able to play such a vital role in society. In addition to engaging your members with the many benefits you provide, how might you influence a member's behavior to encourage continued engagement? With examples of the connections created through online and in-person membership engagement strategies, consider how to move beyond the traditional approaches.

3:00 – 3:30 p.m.
Networking Break

3:30 – 5:00 p.m.
Conversation and Collaboration: Explore Practical Strategies for Supporting Associations
Associations have an extraordinary capacity to generate a sense of belonging within professions and industries. To do so, you need practical strategies for managing membership, governance, meetings, products and services, and other association operations. Join association leaders to discuss current issues and identify practical strategies to support associations in the Asia-Pacific region.

6:00 – 8:00 p.m.
Reception Hosted by Marina Bay Sands

WEDNESDAY, OCTOBER 31, 2018

8:30 – 9:00 a.m.
Beverages

9:00 – 10:15 a.m.
Deep Dive and Discussion: Strengthen Partnerships and Collaborations to Extend Your Reach
Strong relationships between individuals, groups, and organizations are cornerstones for achieving your association's goals. Building and strengthening these relationships may lead to mutual problem solving, resource exchange, and coordination that can often reach beyond your organization's individual capacity. How might you maximize your current relationships and begin to build additional capabilities and resources with partners at both the national and international levels?

10:15 – 10:45 a.m.
Networking Break

10:45 – 12:00 p.m.
Deep Dive and Conversation: Evaluate Growth Strategies
In today's competitive landscape, providing value to members and the community is essential if you plan to grow your share of the market, both regionally and internationally. Like for-profit organizations, associations need to constantly adapt to meet the needs of an increasingly informed and ambitious market. But with limited human capital and financial resources, how can you manage the risks of transitioning into new markets?

12:00 – 1:15 p.m.
Lunch

1:15 – 2:30 p.m.
Deep Dive and Conversation: Advance Your Public Policy and Global Relations Goals
Developing a successful global strategy can be a complex endeavor, regardless of your association's size and scope. How can you serve your members while meeting your strategic goals around the world? Identify approaches that will resonate with both decision makers and members, and solidify their support by creating a strategy that will accomplish your public policy and global relations goals.

2:30 – 3:00 p.m.
Networking Break

3:00 – 4:15 p.m.
Deep Dive and Discussion: Embrace Digital Transformation to Move Your Association Forward
Technology continues to evolve at a rapid pace, requiring significant changes to the way associations operate and creating new opportunities and challenges along the way. To better serve members and remain relevant, associations need to develop a digital transformation mindset and competitive strategy. Evaluate both the current and future impact of digital transformation, and discover recommended strategies to build a robust association.

4:15 – 4:30 p.m.
Conversation and Collaboration

Our Guarantee

Our goal is to provide truly exceptional offerings and service, and we won't be happy until you are. If any programs, products or services of ASAE do not fulfill our promise, we will make the situation right.

Cancellation, Refund & Substitution Policy

Submit all requests to ASAE Registration via email at [email protected] All registration cancellations and refund requests must be made in writing by October 8, 2018, to receive a full refund, less a $75 administrative fee. Refunds cannot be approved for requests received after this date, to include no-shows. Substitutions are gladly accepted at any time. Badge sharing, splitting, and reprints are strictly prohibited.

Event Cancellation or Postponement

ASAE reserves exclusive right to modify, postpone/reschedule or cancel programs for any reason, including but not limited to emergency, inclement weather or other 'acts of God.' If there is an event cancellation, every attempt will be made to reschedule, and registration fees will be applied to the rescheduled event date. Any travel, lodging, or incidental expenses incurred related to a cancelled event cannot be refunded under any circumstances. If a cancelled event cannot be rescheduled, ASAE will determine an equitable basis for the refund of a portion or all of the registration fees, after due consideration of circumstances and expenditures.

Consent to Use of Photographic Images

Registration and attendance at, or participation in, ASAE meetings and other activities constitutes an agreement by the registrant to the use and distribution of the registrant or attendees' image or voice in photographs, videotapes, electronic reproductions and audiotapes of such events and activities by ASAE and other third parties, including but not limited the venue, the host city and the host CVB.