Business of Meetings: Strategic Thinking for Meeting Planning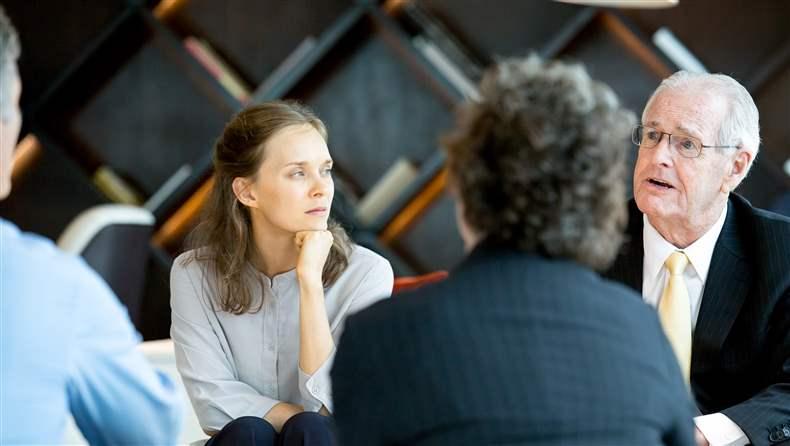 Event Information
Date(s):
Jan 25, 2018 - Jan 25, 2018 Eastern
Time:
8:30 AM - 4:30 PM
Location:
J.W. Marriott, Jr.-ASAE Conference Center / ASAE Building

1575 I Street, NW
Washington, DC 20005
United States
CAE Hours:
6
Levels:
Applied
Member Price:
$395.00
NonMember Price:
$495.00
Access Points:
8
Description
As a meetings professional, elements of your day-to-day work are routine and repetitive. But you need to set aside time for strategic thinking to ensure that your organization's events remain relevant to attendees and a valuable tool for member engagement.
This informative one-day course reviews key principles of strategic thinking and examines how to apply them in your work planning face-to-face meetings. Register now to:
identify tools for strategic thinking, including the PEST framework (political, economic, social, technological)
explore the use of environmental scanning and SWOT analysis (strengths, weaknesses, opportunities, threats)
review the principles and purposes of branding and learn how to position your brand strategically in the marketplace.
8:00 – 8:30 a.m.
Registration and Networking

8:30 – 9:00 a.m.
Introduction


Course objectives
Ground rules
Introductions

9:00 – 10:45 a.m.
Strategic Thinking: Moving to a Higher Level


Review the importance of strategic thinking
Experience strategic thinking
Review tools for strategic thinking (PEST), (SWOT)
Explore environmental scanning
Identify components of a strategic plan
Identify roles as a senior meeting professional

10:45 – 11:00 a.m.
Networking Break

11:00 a.m. – 12:00 p.m.
Application 1: Using Strategic Tools to Assess the Meetings Industry in the Future

12:00 – 1:00 p.m.
Lunch

1:00 – 1:30 p.m.
Report on the Meetings Industry in the Future

1:30 – 2:30 p.m.
Branding Your Organization and Your Meeting


Review the principles and purposes of branding
Strategize on how to change a brand image
Discuss how to leverage branding concepts to increase attendance and improve experience

2:30 – 2:45 p.m.
Networking Break

2:45 – 3:45 p.m.
Application 2: Branding Your Meeting Before, During, and After

3:45 – 4:15 p.m.
Report on Branding Your Meeting

4:15 – 4:30 p.m.
Conclusions and Takeaways

Our Guarantee

Our goal is to provide truly exceptional offerings and service, and we won't be happy until you are. If any programs, products or services of ASAE do not fulfill our promise, we will make the situation right.

Cancellation, Refund & Substitution Policy

Submit all requests to ASAE Registration via email at [email protected] All registration cancellations and refund requests must be made in writing by January 18, 2018, to receive a full refund, less a $75 administrative fee. Refunds cannot be approved for requests received after this date, to include no-shows. Substitutions are gladly accepted at any time. Badge sharing, splitting, and reprints are strictly prohibited.

Event Cancellation or Postponement

ASAE reserves exclusive right to modify, postpone/reschedule or cancel programs for any reason, including but not limited to emergency, inclement weather or other 'acts of God.' If there is an event cancellation, every attempt will be made to reschedule, and registration fees will be applied to the rescheduled event date. Any travel, lodging, or incidental expenses incurred related to a cancelled event cannot be refunded under any circumstances. If a cancelled event cannot be rescheduled, ASAE will determine an equitable basis for the refund of a portion or all of the registration fees, after due consideration of circumstances and expenditures.

Consent to Use of Photographic Images

Registration and attendance at, or participation in, ASAE meetings and other activities constitutes an agreement by the registrant to the use and distribution of the registrant or attendees' image or voice in photographs, videotapes, electronic reproductions and audiotapes of such events and activities by ASAE and other third parties, including but not limited the venue, the host city and the host CVB.