DC Law: Association Law Symposium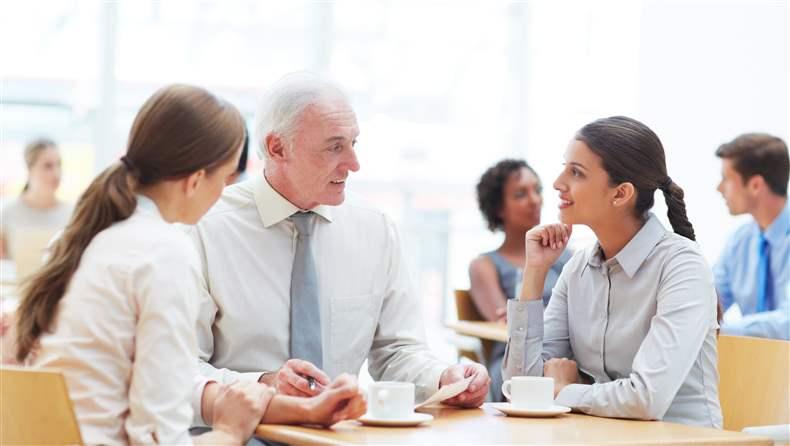 Event Information
Date(s):
Oct 28, 2016 - Oct 28, 2016 Eastern
Time:
8:30 AM - 6:00 PM
Location:
Ronald Reagan Building and International Trade Center

1300 Pennsylvania Ave NW
Washington, DC 20004
United States
CAE Hours:
6
Levels:
Applied, Strategic
Member Price:
$795.00
NonMember Price:
$995.00
Description
Access Pass Points: 16
The DC Law: Association Law Symposium is the definitive legal education event addressing the most pressing issues in association and nonprofit law today. Whether you are an in-house counsel for an association, an attorney with association clients, a CEO, or a senior-level association executive, this program will give you the insider perspectives you need to keep abreast of critical legal issues. You'll hear timely and relevant updates and changes to existing laws and legal precedents, explanations of new laws and regulations, and tips and practical tools that can be implemented back at the office.
Examine critical legal issues through powerful conversations, real-time collaboration, and high-level discussion with thought leaders.
Cultivate your network of in-house or outside counsel and senior association executives willing to hold you accountable to your learning goals.
To register for CLE credits, please complete the CLE Registration Form in addition to completing your registration purchase.
Friday, October 28, 2016
8:30 – 9:00 a.m.
Registration and Continental Breakfast
9:00 a.m. – 10:00 a.m.
Welcome Remarks
Eileen Morgan Johnson, CAE, Partner, Whiteford, Taylor & Preston, LLP
Opening Keynote: State of Affairs: What You "Need to Know" About Politics
Steven Anderson, IOM, CAE, President and CEO, National Association of Chain Drug Stores
10:00 – 10:15 a.m.     
Break
10:15 – 11:15 a.m.

A Contract's GPS: Navigating Hotel Contract Legal Issues
Naomi Angel, Partner, Howe & Hutton, Ltd

Association Governance: Keeping Up to Date in Changing Times
Thomas Stefaniak, MBA, CAE, Director, Membership, Constituency Engagement, and Organizational Development, National Association for Music Education
Kenneth Alderfer, Senior Counsel, Akin, Gump, Strauss, Hauer & Feld, LLP
Ann Springer, Associate General Counsel, American Psychological Association
Intellectual Property (Current Events and Publishing)
Rhonda Lees, CAE, Legal and Nonprofit Executive
David Morales, Senior Vice President and Senior Associate
General Counsel, AARP
Monica Richman, Partner, Dentons
11:15 – 11:30 a.m.     
Break
11:30 – 12:30 p.m.     
Data Security
S. Keith Moulsdale, Partner and Cochair, Cyber Security, Data Management, and Privacy Group, Whiteford, Taylor & Preston, LLP
Scott Godes, Partner, Barnes & Thornburg
April Doss, Partner and Chair, Cybersecurity and Privacy, Saul Ewing, LLP

Hot Topics in Employment Law
Karen Doner, Founding Partner, Roth, Doner, Jackson, PLC
Mike Fortunato, Shareholder, Rubin Fortunato
Robin Maril, Senior Policy Counsel, Human Rights Campaign

Negotiation Skills and Technique: You Can't Always Get What You Want—But if You Try Sometime, You Might Find You Get What You Need
Jed Mandel, Founding Member, Chicago Law Partners, LLC
James Wilson Jr., Partner, Webster, Chamberlain & Bean, LLP

12:30 – 2:00 p.m.       
Lunch

Introduction of Legal Section Council and Keynote
Rhonda Lees, CAE, Legal and Nonprofit Executive

Luncheon Keynote: Current Messages from Exempt Organizations
Tamera Ripperda, TEGE Division Director, Internal Revenue Service

2:00 – 2:15 p.m.
Break
2:15 – 3:15 p.m.
Ethics in Action
Kimberly Pendo, Founding Member, Chicago Law Partners, LLC
Isham R. Jones III, General Counsel, American Veterinary Medical Association

Protecting Associations From Themselves: Antitrust Do's and Don'ts
Andrew Bigart, Partner, Venable, LLP

3:15 – 3:30 p.m.
Break
3:30 – 4:30 p.m.              

Trends in Executive Compensation and Legal Developments for Non-Qualified Deferred Compensation
James Wynn, Principal/Consultant, Quatt Associates, Inc.
Dan Brandenburg, Partner, Saul Ewing, LLP

Global Legal Hotspots: New China Nonprofit Law and the State of EU Privacy Rules
Moderator: Jefferson Glassie, FASAE, Partner, Whiteford, Taylor & Preston, LLP
Dorothy Deng, Partner, Whiteford, Taylor & Preston, LLP
Mark Gleeson, Partner (Barrister), Browne Jacobson, LLP

4:30 – 5:30 p.m.         
Closing Remarks
Eileen Morgan Johnson, CAE, Partner, Whiteford, Taylor & Preston, LLP

Agenda with Session Descriptions

Our Guarantee

Our goal is to provide truly exceptional offerings and service, and we won't be happy until you are. If any programs, products or services of ASAE do not fulfill our promise, we will make the situation right.

Cancellation, Refund & Substitution Policy

Submit all requests to ASAE Registration via email at [email protected] All registration cancellations and refund requests must be made in writing by October 21, 2016, to receive a full refund, less a $75 administrative fee. Refunds cannot be approved for requests received after this date, to include no-shows. Substitutions are gladly accepted at any time. Badge sharing, splitting, and reprints are strictly prohibited.

Event Cancellation or Postponement

ASAE reserves exclusive right to modify, postpone/reschedule or cancel programs for any reason, including but not limited to emergency, inclement weather or other 'acts of God'. If there is an event cancellation, every attempt will be made to reschedule, and registration fees will be applied to the rescheduled event date. Any travel, lodging, or incidental expenses incurred related to a cancelled event cannot be refunded under any circumstances. If a cancelled event cannot be rescheduled, ASAE will determine an equitable basis for the refund of a portion or all of the registration fees, after due consideration of circumstances and expenditures.

Consent to Use of Photographic Images

Registration and attendance at, or participation in, ASAE meetings and other activities constitutes an agreement by the registrant to the use and distribution of the registrant or attendees' image or voice in photographs, videotapes, electronic reproductions and audiotapes of such events and activities by ASAE and other third parties, including but not limited the venue, the host city and the host CVB.