Bookstore FAQs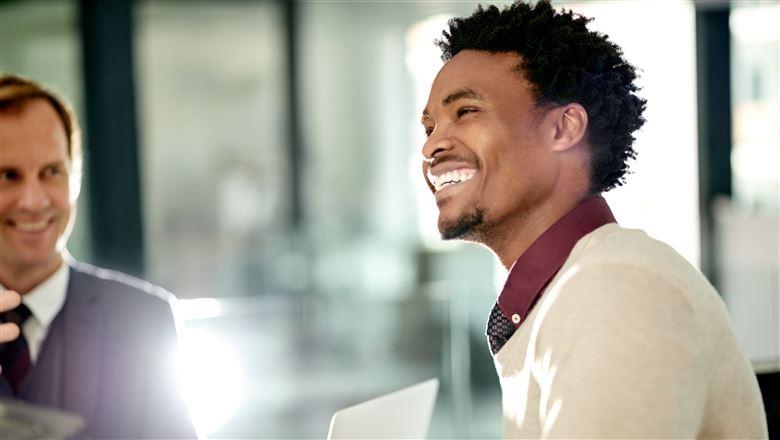 These are the questions about the ASAE Bookstore that we hear most often. If the answer to your question isn't here, please contact us:
Book Publishing
888.950.2723 ext. 2783 (202.626.2783 in Washington, DC)
books@asaecenter.org


How can I find the book I'm looking for?
ASAE's store provides two main ways you can find the product you're looking for—searching and browsing.
Searching: You can search for products using keywords contained in the product's title or description.
Browsing: You can also filter products by topic and/or content level to browse the available titles.
What if I can't find what I need?
Even with the search and browse tools available, you sometimes may need help. Give our Member Service Center a call at 202.371.0940 (in the Washington, DC, area) or 888.950.2723, or send us an email at ASAEservice@asaecenter.org.
Can I add products to my cart without an account?
To ensure your shopping cart keeps your products even if you decide not to check out during the same visit, we require that you login before you add your item to your cart.
What steps do you take to safeguard my privacy?
Your privacy and the security of your information are of the utmost importance to ASAE. Please review our detailed Privacy Policy to see what information we collect and how we use it.
What types of payment do you accept?
Our website accepts credit card payments using AMEX, Discover, MasterCard, and Visa. For additional payment options, please contact our Member Service Center at 202.371.0940 (in the Washington, DC, area) or 888.950.2723 to place a phone order.
How can I tell if my order was successful?
Once you have submitted your payment information, you will receive a confirmation page indicating that your order was successful. You will also receive a confirmation email outlining your purchase.
How do you calculate tax for my orders?
Sales tax is calculated on orders being shipped to Georgia (7 percent), Washington, DC (6 percent), and California. Orders shipped to California will be charged the appropriate base county and state sales tax. If you are in a California jurisdiction that charges an additional city sales tax that our system is currently unable to calculate, ASAE will be responsible for payment of this additional amount.
If we have a tax-exempt certificate for the appropriate jurisdiction on file, you will not be charged tax. If you would like to submit your organization's tax-exempt certificate for one of these jurisdictions, please contact our Member Service Center at 202.371.0940 (in the Washington, DC, area) or 888.950.2723. They will be able to assist you with filing your tax-exempt certificate and taking your order so sales tax is not calculated.
How do I make changes to or cancel an order once it has been submitted?
Orders are sent to our distribution center twice daily. Most orders, depending on product availability, are shipped within 24 hours. If you would like to change or cancel an order, please contact our Member Service Center at 202.371.0940 (in the Washington, DC, area) or 888.950.2723 and they will determine the status of your order and try to assist you. If your order has already been processed, it can still be returned for credit. (See next question on our refund policy.)
What is your refund policy?
Individual book buyers may return merchandise within 30 days of purchase for a refund of the purchase price. The purchaser is responsible for all shipping costs unless ASAE made an error. The returned books must be received in resalable condition. To return merchandise, indicate the reason for return on a copy of the invoice or packing slip. Enclose the document with your return and ship via a traceable method to:
PBD, Inc.
Attn: ASAE Returns
1650 Bluegrass Lakes Pkwy.
Alpharetta, GA 30004
How soon can I expect to receive my order?
Orders are shipped from our distribution center in Georgia via UPS ground or best service as determined by our warehouse manager unless you specify another option. Most orders are shipped within 24 hours, depending on product availability. Transit time typically is an additional two to six business days for ground service, depending on delivery location. Next Day and Second Day orders, again depending on product availability, will be shipped the same day if the order is received by 2:00 p.m. EST.
How do you calculate shipping charges?
Shipping charges are calculated based on the shipping method selected, destination, and order weight. Due to the many shipping options available and the vast number of products we offer, large orders may result in multiple packages that may not be calculated properly with our matrix. In those rare instances, a member of our service team may reach out to you to get approval on a higher shipping fee before your order is shipped.
Do you ship publications to locations outside the United States?
We do ship to international destinations but transit times are longer, as much as three to four weeks, subject to various country import restrictions. The customer may be subject to import duties and taxes.
Alternatively, many of the books published by Association Management Press, ASAE's publishing arm, are available to our international friends in the United Kingdom, Continental Europe, Africa and the Middle East, and Asia and Australasia through Eurospan. If you are in one of these regions, orders may be placed online or by emailing info@eurospanbookstore.com.
Additionally, some of our narrative books have been published in Amazon's Kindle store and are available from Amazon in the following countries: United Kingdom, Germany, Italy, Spain, France, Brazil, Mexico, Canada, Netherlands, Australia, and India.
I would like to write a book for ASAE's Association Management Press. Whom should I contact?
Contact books@asaecenter.org and be sure to include the information suggested in our guidelines for submitting a proposal.
I purchased a digital product and I'm having trouble accessing it. What should I do?
If you have accepted the license agreement, check to ensure that your browser is not blocking cookies or pop-ups from ASAE's website. If you are still having trouble, please call the Member Service Center at 888.950.2723 or 202.371.0940 (in the Washington, DC area), or send an email to ASAEservice@asaecenter.org and provide a description of the problem, noting the browser version and device you are using.