Research Studies That Can Help You Spark Change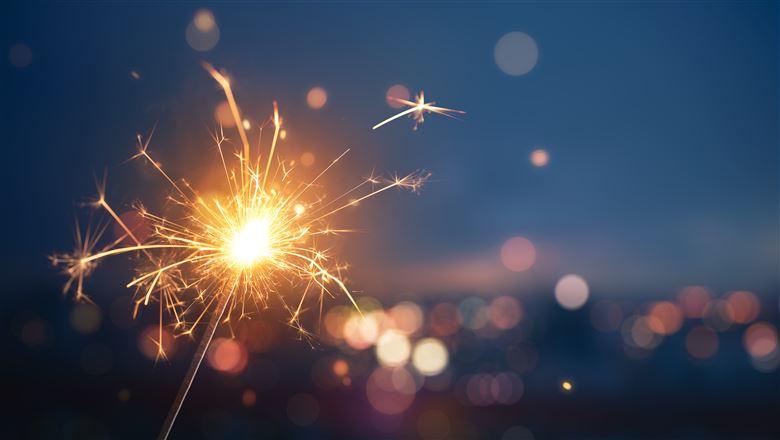 February 8, 2022
By: Jenny Nelson
Change is a constant and a necessity during and after a major disruptor like COVID-19. Recent ASAE Research Foundation studies help leaders identify opportunities and engage others in creating and managing change.
The pandemic altered the way we live and work. But after nearly two years of changing out of necessity, many leaders and organizations are now fostering change by design.
For those looking to build on lessons learned in tackling pandemic challenges or make shifts to support financial recovery, several current ASAE Research Foundation resources provide insight into how leaders can approach change and manage change processes going forward.
Future-Focused Strategy
Change is inevitable, so an approach to change grounded in foresight is essential, focusing on identifying and preparing for future disruptive changes that are likely to occur. The first step in practicing foresight, according to ASAE ForesightWorks, is to define your purpose. Are you engaging in anticipatory learning to gather information about the future, or should your foresight activities support strategic planning, organizational risk assessment, or innovation and business development? Engage your board and staff leaders in that purpose. It seems simple, but talking about the future can feel like an abstract exercise, so identifying a purpose—and engaging others in a commitment to it—will focus efforts on concrete objectives and decisions.
The purpose will also help you identify relevant drivers of change, those future disruptors identified in the ForesightWorks research, which can be used to define how you go forward. If the goal is to support strategic planning, identify drivers of change that connect to your strategic objectives. To support innovation or nondues revenue, look for drivers of change related to planned initiatives or potential growth areas.
If your stakeholder conversations about drivers of change seem too focused on the here and now, encourage everyone to take an imaginary step back: If this happening, then what else might happen as a result?
The goal in applying foresight is to think through a longer timeframe. Consider how much time is needed to achieve the outcomes derived from your purpose. Are you developing a three-year strategic plan or creating a product with a 10-year lifecycle? If your stakeholder conversations about drivers of change seem too "current"—too focused on the here and now—encourage everyone to take an imaginary step back: If this is happening now, what are some possible effects and implications that could emerge during our timeframe that also need to be considered? Or, more simply, if this happening, then what else might happen as a result?
The ASAE ForesightWorks User's Guide, which is included in the ASAE ForesightWorks Complete Collection and available on its own in print and PDF formats, provides guidance and resources—including worksheets, meeting outlines and agendas, a step-by-step process for identifying drivers of change relevant to your objectives, and tips for engaging champions and reframing questions to get more reluctant stakeholders on board.
Effective Innovation Practices Defined
The foundation's research on innovation highlights the importance of starting change management with defined objectives. According to the Associations Innovate report, study respondents said goal setting was highly effective in their innovation efforts, but not many were setting goals on a regular basis. Only 23 percent said that they had established goal-setting processes "to a considerable or great extent," while just 32 percent said they had a process to identify problems and innovation opportunities to the same extent.
Leadership is key. According to the report, the CEO "plays a critical role in formulating and establishing an association's overall approach to innovation … [and is] crucial to developing and implementing a vision for the future, of which innovation goals and priorities are an integral part."
The CEO also has to engage the board to create an effective innovation culture. While 67 percent of participants' boards were considerably or greatly involved in approving innovation funding, they were less likely to be engaged in other ways, like setting the innovation agenda (54 percent), evaluating the portfolio (34 percent), evaluating projects (25 percent), or promoting innovation culture (18 percent).
While every association has different needs, CEOs can guide their boards to support innovation culture through whatever roles board members play. By using and returning to defined goals and metrics (and the related drivers of change), CEOs can establish a shared vision of the future, keep the board attentive to the big picture, and assess whether innovation efforts are relevant and focused.
Change to Support Nondues Revenue
Association nondues revenue was severely disrupted by the pandemic. Organizations may look to develop new products and services to jumpstart revenue, but recent research suggests that leaders may want to assess their internal systems before they start launching new offerings.
Advancing Business-Venture Innovation, a series of five reports, was designed to "de-risk" business innovation by helping leaders assess their organizations' readiness to support change and respond to challenges. In looking at eight domains critical to venture success, the research found that associations are generally strong in recruiting diverse talent needed for successful innovation, but they lagged in others, particularly digital practices and operational agility. The self-assessment tool included with the reports asks critical performance questions for all eight domains, allowing leaders to identify strengths and weaknesses in their organizations. This assessment empowers executives to create change in their organizations to support the changes they want to make for their industries.