Connect With Members Across Generations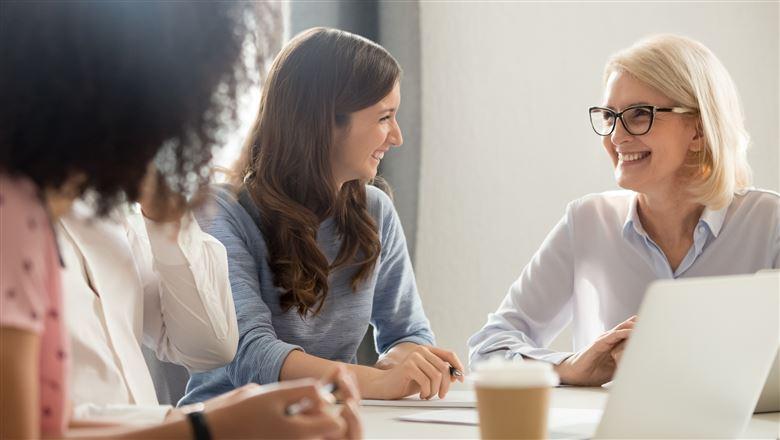 April 16, 2019
By: Emily Rabbitt, CAE
Two large generations at different ends of their career paths are driving the world's workforce—and association member communities. To engage members of all ages, consider generational characteristics, member career phases, and what members themselves have to say.
Association professionals are well aware of the need to appeal to audiences across generations and career phases. The greater challenge is keeping informed about what different generations and audiences need and expect.
Many executives have two large generations—millennials and baby boomers—on their radars these days. ASAE Foundation membership and foresight research provides insight into how leaders can identify each cohort's needs and expectations. Every association will need to design its own approach, but the research suggests three factors for shaping member outreach: generational characteristics, career phases, and members' own input.
Use Data, Not Stereotypes
Stereotypes about different generations are great for clickbait content but not for defining community needs. The ASAE Foundation report The Decision to Join: How Individuals Determine Value and Why They Choose to Belong cautions executives to avoid broad generational assumptions that are not true for everyone. For example, contrary to the stereotype that millennials are job-hoppers, research has found that 44 percent of millennials in leadership positions see themselves with their company in 15 years.
Use data to build a broad picture of what these generational groups look like, including their social, technological, and cultural needs and interests. Look for these data points in articles and other content, and make sure the sources are credible. Compare trends in the news to your organization's member engagement data patterns for a better picture of your members' evolving needs.
Armed with data, you can combat notions like the one that younger generations won't join associations. According to the ASAE ForesightWorks "The Next-Gen Professionals" action brief, 58 percent of professionals under 40 belong to a professional organization or community, while 77 percent of the rest say they intend to join one soon.
Target Career Stage
While you probably have older millennials among your volunteer leaders, the youngest millennials may still be prospects. The Decision to Join notes that people are more likely to become members around age 30, when they are settling into their careers. These early-career professionals will have specific needs that transcend common generational interests, especially related to career development. "The Next-Gen Professionals" action brief reports that half of millennials rank providing training and professional development as one of the most important functions of associations.
Career stage is a more accurate predictor of members' education and content needs than age or generation.
Boomer members may be split among those looking toward retirement and those who intend to continue working well into the future. According to the ASAE ForesightWorks "Aging World" action brief, 37 percent of boomers say they want to keep working past normal retirement age, and 6 percent say they never intend to retire. These leaders can mentor younger professionals or stay connected through volunteering after retirement to ensure that their trove of institutional knowledge is preserved and passed on.
In fact, career stage is a more accurate predictor of members' education and content needs than age or generation. The "Re-Working Career Pathways" action brief forecasts that "careers for life" may begin to give way to "careers for life stage" due to changing skills, interests, technologies, and market needs. By targeting learning and content to career stages rather than generations, associations support new professionals and new members regardless of age.
Ultimately, nobody can better tell you what your members need than your members. Identify what you need to know to effectively support and engage older and younger professionals in your community—and then ask the questions that will get you those answers.
The answers may surprise you. With the knowledge you collect, you can stop wondering about what different groups may or may not do and start planning your future member engagement strategy.