Champion Diversity and Inclusion Inside and Out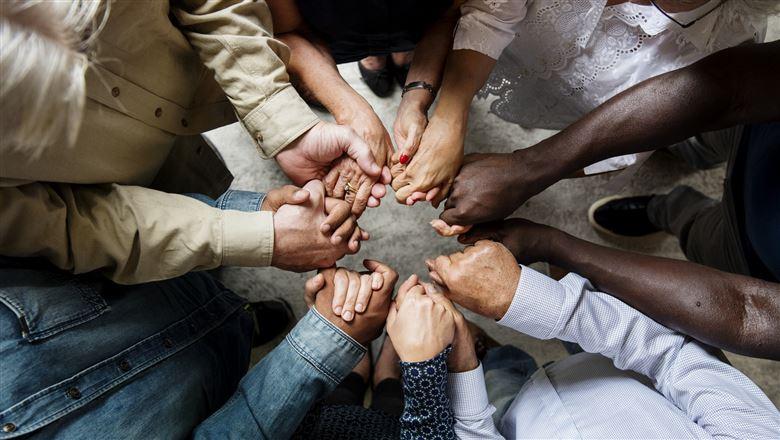 January 25, 2018
Association leaders increasingly understand that supporting diversity and inclusion, internally and externally, is both good business and the right thing to do. However, ASAE Foundation research has found that most have room for improvement when it comes to establishing and sustaining D+I initiatives.
Millennials make up the most diverse generation to enter the workforce—and generation Z, coming soon to a workplace near you, is even more diverse. But that doesn't mean that diversity and inclusion will automatically become the norm across industries. Reports on the tech industry provide evidence that sectors become more diverse—or don't—according to the efforts of leaders and other professionals to create cultures that are both diverse and inclusive.
The ASAE Foundation's in-progress study on the subject, Association Impact on Diversity and Inclusion in Professions, is looking at what associations are doing—and what they can do—to promote meaningful D+I progress within the industries they represent. According to early findings, some associations are actively promoting D+I externally, but the success of those ventures depends on thoughtful and purposeful implementation of D+I policies and practices within the organization.
Start With an Honest Assessment
Associations are uniquely situated to drive the growth of diversity and inclusion across their industries, but first leaders must define diversity. What does diversity look like in your association and your field, and how does your association foster greater D+I among staff, volunteer leaders, and members? Diversity is often associated with race and ethnicity—and that definition was most frequently cited by the association executives that participated in the foundation focus groups. But research participants also cited gender, diversity of thought, and even role in an industry.
Be thoughtful, too, about inclusion. Inclusivity means ensuring that members of traditionally marginalized groups are equal contributors who feel valued in the organization. An organization may recruit a range of employees and volunteers representing their definition of diversity, but that doesn't make them inclusive.
Any organization can benefit from an honest self-assessment of its D+I practices. You can initiate and learn from conversations with staff and volunteers. Tools like ASAE's Association Inclusion Index, developed through ASAE Foundation research, help leaders start these conversations and identify where to begin to make improvements.
Move Forward
Once you have a sense of where your organization stands with regard to D+I practices, it's time to take action. Use your self-assessment findings to collectively define goals, identify necessary D+I practices, and implement those practices. Once the policies and practices are in place internally, you have a foundation to promote D+I across your industry.
Many associations may get stuck in this phase. Transitioning from agreeing with the importance of creating a more diverse and inclusive workforce to implementing the changes necessary to get there is often a challenge. Another barrier: Many association leaders believe they are already doing a good job with D+I because they have stated values and policies.
Asking tough questions and having difficult conversations are important steps in making progress. In these initial stages, associations need buy-in from all board members and executive staff in order to succeed. Leaders can champion D+I initiatives and support staff and volunteers in tangible ways, including by allocating funding, staff hours, or new positions specifically to D+I initiatives.
Seek Out Partners
It's a lot of work to identify D+I needs and champion efforts across an industry, and engaging members and industry leaders can be a difficult task. Rather than go it alone, many of the focus group participants in the foundation research sought partnerships with organizations that were already doing the kind of work their associations wanted to do. Forming partnerships can alleviate the burden of creating an initiative from scratch and can increase impact and visibility.
The greatest challenge is sustaining the work—a process that doesn't end but evolves. There may be challenges, but change will only come from sustained efforts to promote D+I practices. Association executives have both the responsibility and the opportunity to lead their organizations and their industries in creating communities that are truly diverse and inclusive.