Design a Member Call Center Focused on Efficiency and Engagement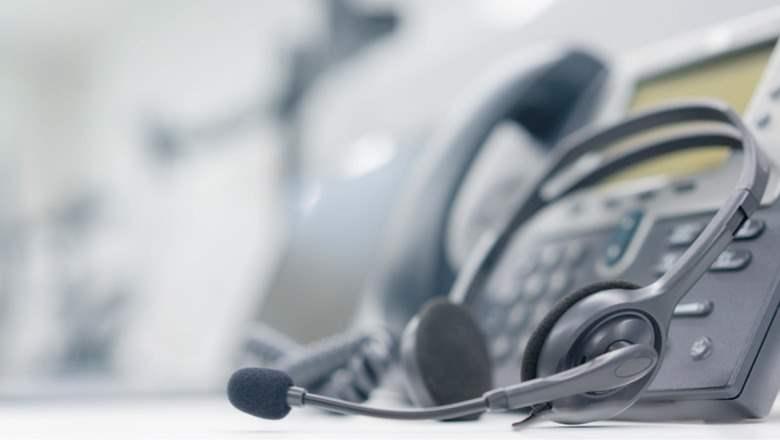 May 23, 2023
By: Shaun Holloway
Before an association sets out to find a new phone software vendor for its call center, it must know its needs and goals. A look at how the American Motorcyclist Association built a new structure that enhanced member satisfaction and reduced costs.
Spring is a time of excitement and activity, and in our world here at the American Motorcyclist Association, motorcycle enthusiasts ready their rides for the outdoor season. In 2022, it was also a time to take a serious look at how we were connecting with members and welcoming them into the motorcycling community. This meant evaluating our internal member call center processes and how our departments managed member calls.
The outcomes of the evaluation served as the foundation for defining our needs:
Our call center was heavily geared toward reactive in-bound calls.
The call center team needed to reduce the amount of stress and repetition.
The collective cost of phone software solutions was a significant expense, and the association's phone system had poor call quality and wasn't being used to its full extent.
Project Goals
The needs defined our philosophy and scope to evaluate new call center business models and phone system software solutions:
Member Retention. Shift to proactive outbound calling to welcome members and share information.
Member Retention. Adjust priorities and work focus to reduce call center agent turnover and elevate member call interactions.
Member Satisfaction. Enhance member experience in routing calls to the right place more efficiently.
Save money. Streamline operations to create predictability and right-size the software.
We focused our call software evaluation from the call center out. This was a big change, as we historically thought about phone systems from an individual staff viewpoint. Most of our member calls came into our main lines and went through the call queue, so this needed to be our center.
The Business Model
With a focus on member engagement and operational efficiency, we needed a model that aligned with our goals.
Initially, we had a flat organizational model with six agents and one lead. All agents and leads reported to our call center manager. All agents performed inbound and outbound calls, had the same knowledge, and worked the same schedule.
There was no specialization or advanced training in a knowledge area, such as membership renewal, racing events, and so forth. The lead performed training with other agents, served as an escalation point, and processed member data updates like cards and address follow-up. It looked like the model below.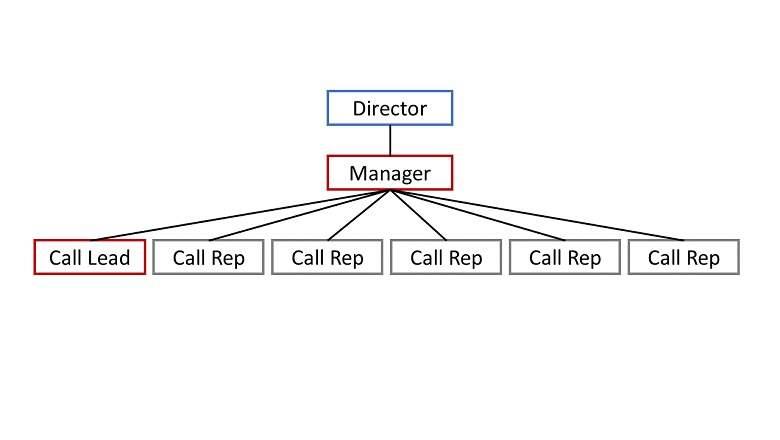 As we thought through different models, we considered the one below but not for very long. It would have shifted the focus from order processors to member sales and services. Outbound sales representatives would serve as an escalation point from the outsourced, in-bound call center. Traffic would route to external service first.
Since we wanted to directly own the member interaction, having the call center manager supervising outbound agents and liaising with an outsourced vendor did not meet our member service goals.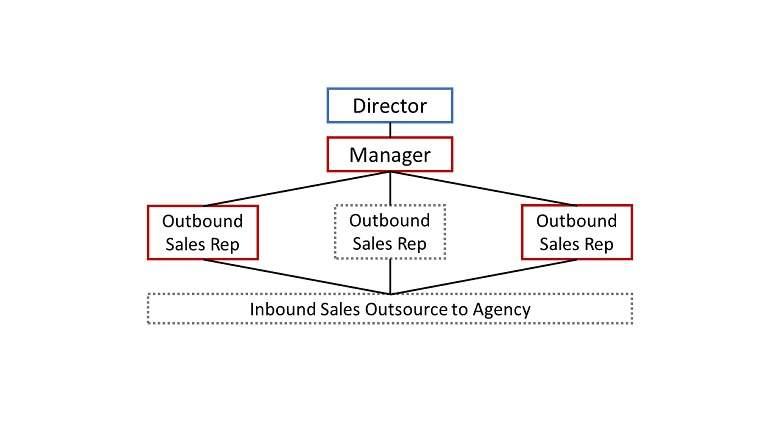 We thought about another flat organizational model with agents assigned to outbound or inbound calling as their primary focus. The model below included a specialized agent who could flex and handle specific functions like language or racing, where an agent could become proficient in industry jargon or have in-depth knowledge of a department. In our case, the Racing Department is a good example where terminology and rulebook information can get very niche.
The model would have integrated outbound sales with marketing strategies and campaigns and been a proactive approach to targeted groups. However, it lacked the operational goals and refreshing change we needed. It was too much like our existing model and did not focus enough on proactive member engagement through outbound calls.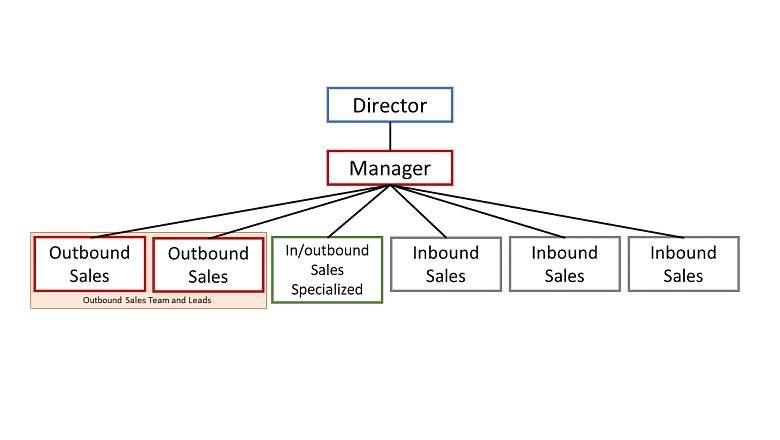 In the end, we went with the following business model, because it gave us the most flexibility and ownership in adjusting to member demand, seasonality, and our outbound engagement focus. It creates a career path for agents and a department leadership group with two lead agents with the call center manager.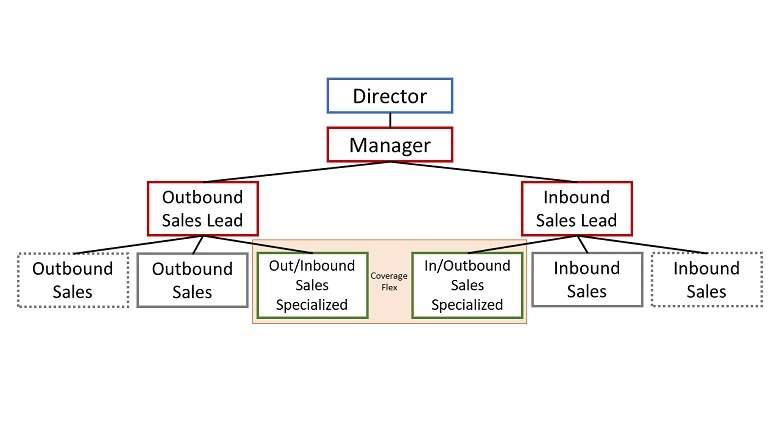 This call center business model keeps staff rotating and allows us to design goals and incentives in ways that positively influence revenue and prioritize proactive member engagement. By focusing a group on inbound and a group on outbound, we have an opportunity to switch group roles, i.e., inbound staff move to outbound for a period like every month or every two weeks.
Adopting the model with rotation allows call center agents to avoid burnout and re-energize their focus. Happier call center agents lead to happier call handling with members, which in turn, can lead to enhanced engagement and increasing our membership.
The Business Indicators
How do we know we are successful? We have metrics that guide our analytics and decision-making, like call quantity by day/agent and tracking call purpose through artificial intelligence and agent-assigned disposition codes, but it is more than just numbers—it is the people.
Quality and responsiveness of our touchpoints with members
Training and system use avoiding a "set and forget it" mentality
Focus on a continuous improvement mindset
Reduction of the collective cost of the program, while boosting incentives
The project experienced a software cost reduction of about 40 percent, but most of those savings were reinvested into the member services operation. We have new incentive programs for individual and department goals, new thresholds for member service, and a new mindset for service quality and metrics.
Our call center manager and agents take a more active role in advancing the capabilities and support of the processes to serve members. They were involved throughout the project and have a sense of ownership and authority in how best to serve members through the new tools.
In addition, we have a deeper window into the analytics and searchability of our calls' content, which helps us apply engagement and sentiment analysis in amazing ways.
Every technology and software decision must contribute directly to our mission to promote the motorcycle lifestyle and protect the future of motorcycling. It's why we're here.