The Building Blocks for a Successful Scholarship Program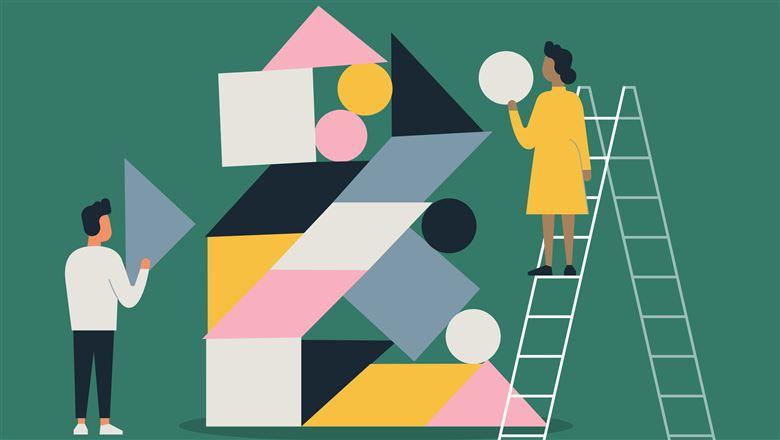 September 27, 2021
By: Erika Orsulak
If your association has an existing scholarship program for students in your industry or is considering starting one, here are a few ideas that can help ensure its beneficial to your organization and scholarship recipients.
Does your organization have a scholarship program for students in your industry, or are you interested in launching one?
"Scholarships are a powerful way to help attract, empower, and advance the future of our industry," said Matthew Rosales, senior manager, scholarships and grants, at the National Restaurant Association Education Foundation.
But thoughtful administration is necessary to ensure a return on your investment and impart positive change in alignment with your mission. Since the National Scholarship Providers Association (NSPA) is an expert in scholarship administration, we wanted to share tips for developing a successful program, along with some ideas from a few of our members.
Scholarship Program Intent
When developing a scholarship program, consider what your association hopes to accomplish. That will determine which students to support and how best to support them. It will also help define program specifics, such as the resources required, activities to pursue, and potential benefits to recipients.
For example, the Association of International Certified Professional Accountants was looking to increase the number of future accountants in the pipeline, boost diversity in the accounting profession, and establish relationships with students.
"We accomplish this by exposing high school students to the field and providing them with scholarships, supporting Black/African American and Hispanic accounting students, and giving students free memberships, with the hopes that those students become dues-paying members later in their careers," said Edwin Gonzalez, scholarship program manager at the Association of International Certified Professional Accountants.
Scholarship Program Administration
Associations offering scholarships focus most of their administrative efforts on four key phases of the scholarship lifecycle: recruitment, application, selection, and awarding.
Recruitment. Strategic recruitment efforts can yield a robust pool of qualified applicants. When messaging and marketing, consider ideal candidates and tailor content and communications (including images) to target populations. Share information about your program with groups or organizations that serve the types of students you're looking to support.
Application. Include application questions that collect must-have demographic and educational data, as well as those that generate information that help determine the strength of an applicant's fit with the scholarship opportunity. Through written or video essay prompts, for instance, applicants can share about their interests in the industry or their involvement in the field to date.
Selection. This should reflect program intent. Selection criteria and tools such as rubrics or scorecards should allow evaluators to assess how applicants compare to ideal recipients. Build and steward relationships with members by inviting them to participate in the selection process, and feature award winners in your member communications.

"We highlight scholars in our member communications and issue press releases on each cohort, showcasing them in national accounting and business publications," Gonzalez said.
Awarding. The size and scope of awards depend in part on what the association hopes to accomplish. Consider the intended impact, then define which expenses the scholarship will cover to determine a meaningful award amount. An association can disburse award payments directly or outsource that aspect of scholarship administration to another organization.
Accountability in Scholarship Program Administration
Scholarship providers must abide by relevant federal, state, and local laws governing scholarship provision. Such regulations include student records release and retention, IRS reporting, and more. NSPA recommends that associations consult their legal counsel and tax attorneys for advice specific to their organizations and activities.
Associations that offer scholarships should also adhere to the highest ethical standards. In particular, ensure ethical conduct in the areas of student information collection and protection, conflict of interest, bias, equity, and selection. Also document policies, procedures, and examples of exceptions to such rules.
Program evaluation can provide further accountability. Develop a framework for collecting and analyzing information about program activities and outcomes; then use that information to track progress towards identified goals (and pivot as needed).
"Make sure to routinely compare your scholarship recipients' demographics against your industry's demographics to see how your breakdowns compare against the industry at large. This act of benchmarking will give your organization a better perspective of what segments of the population are underrepresented in either the industry or within your own scholarship constituency," said Rosales. "It is good practice to regularly review your application and selection processes to identify ways to help support more students from underrepresented communities within your industry. Additionally, this may also help show where your industry may be lacking in terms of specific demographic representation."
By taking these steps, your association is sure to get a strong start to its scholarship program or improve its current one.