Advice for Creating a Code of Conduct in Your Association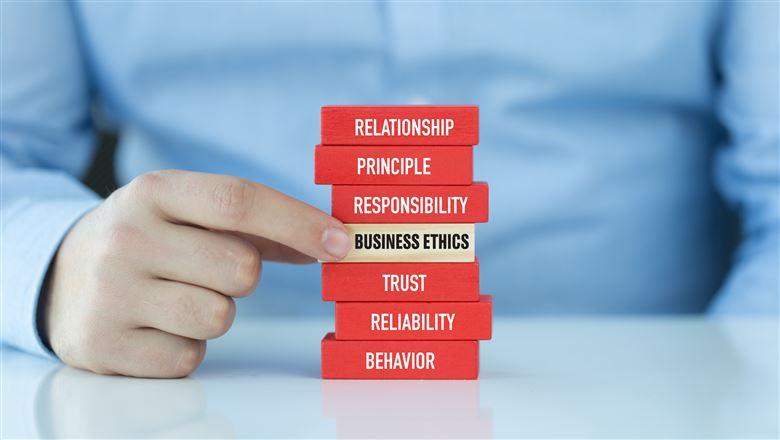 May 28, 2021
By: Camille Sanders, CAE
A well-crafted code of conduct tells an association's members, employees, and the world what values the organization stands for and what behavior it expects in its community. If your association doesn't have a code, these tips can help you start the conversation.
Association executives are leading organizations amid a national dialogue and movements focused on addressing sexual abuse and harassment and dismantling social inequities. In the U.S., as many as one-third of Americans are part of the association community as members, employees, or volunteers. Serving so many stakeholders, associations should embody and support values that their communities esteem, including ethical practices and standards of conduct for members, customers, employees, and others who engage with associations.
To demonstrate organizational values and conduct they support, many associations create a code of conduct. If your association doesn't currently have one, these tips can help you begin the process of crafting a code that represents your organization's values and expectations.
Start the Conversation
The subject of ethics often is considered subjective and prompts questions. Are ethics a judgment on right versus wrong? Are they a social or religious issue? Is it appropriate for an organization to assume an ethical stance? These are all important considerations for associations deciding whether to develop an ethical code of conduct.
A well-written code of conduct articulates the values the association wishes to foster within its communities and, in doing so, defines desired behavior. So, it is important to start productive conversations about developing a code of conduct at every level of your association.
"Our staff team began this process with conversations among member groups at different levels of the organization, and we eventually moved up to the WEF Board of Trustees," says Walt Marlowe, CAE, executive director at the Water Environment Federation. "Once we determined a code of conduct was something our board and other volunteer leaders supported, we ensured diverse perspectives were considered, and staff researched and incorporated best practices from within the association industry."
Accentuate the Positive
How you communicate the reason for a code of conduct is important. Stay focused on the positive aspects of adopting a code, and emphasize the benefits to your member and customer communities.
"Messaging about our code of conduct is very intentional. We want members to understand this isn't a negative thing—we're doing this to strengthen the WEF community," Marlowe says. "Ours isn't a professional code of conduct that members must agree to for their jobs. It's a code that governs expectations around conduct within the WEF community. Our organizational values should be clear to everyone, from members and staff to vendors and partners."
Some members might view the move to adopt a code as a punitive measure, or wonder if a controversy or some kind of misconduct occurred to prompt the discussion. However, such situations rarely are the driving force. Associations often adopt a code of conduct as a tool to mitigate risk and demonstrate a good faith effort to prevent illegal or unethical acts in its community. A code also serves as a public statement of the organization's commitment to ethical conduct and established standards.
Stay focused on the positive aspects of adopting a code, and emphasize the benefits to your member and customer communities.
Coordinated Rollout
Collaboration among your communications, marketing, and membership teams is important to ensure that the right messages are shared and actions are taken when a code is ready to be rolled out to the community. This includes identifying highly visible, respected volunteer leaders to act as ambassadors and help champion implementation efforts. Communications team members can help devise talking points and frequently asked questions (FAQs) to aid volunteer leaders and staff, while a marketing team liaison can determine the best channels to use in elevating the message throughout your association and help devise a schedule for deployment of touchpoints.
Your membership team also is integral to these efforts, as they probably have existing connections with members and can field questions and share feedback. You will often learn the most about effectiveness of your messaging and touchpoints based on direct feedback received from members and customers.
"Two of our major focuses at WEF are collaboration and inclusion, with our members and among staff," Marlowe says. "Every initiative, including developing a code of conduct, is an opportunity to advance those efforts. So, we're working with multiple departments throughout the organization and our volunteer leaders to ensure a successful rollout."
Advice for Executive Leaders
"Leaders can no longer afford to sit on the sidelines and wait for things to happen. We need to proactively work to create better communities for our members and customers," Marlowe says. "Association executive directors and CEOs are responsible for ensuring that our organizations are protected and that we provide a welcoming environment for members, customers, and staff."
He added, "There should be clear standards for conduct, a process through which violations can be reported, and an adequate appeals process. If you're in doubt about whether an ethical code of conduct will benefit your organization, check with your general counsel."