How One Group Shifted Business Practices to Stay on Mission During the Pandemic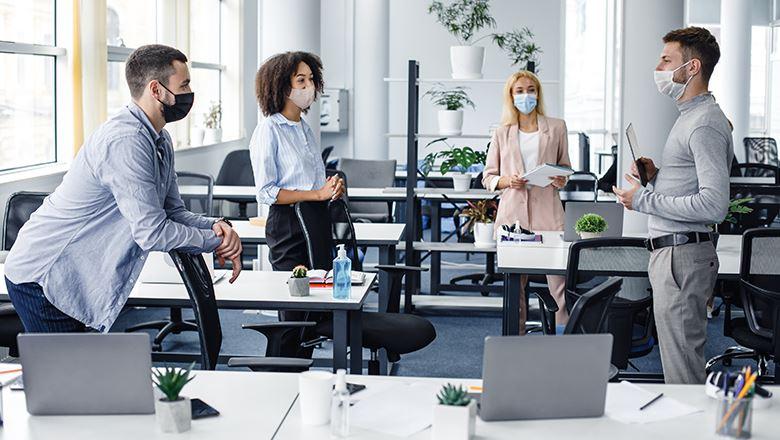 March 30, 2021
By: Michael Grogan
When the pandemic hit, AABB, whose members assist with the nation's blood supply, transfusions, and biotherapies, knew it needed to continue running smoothly to help members. The group quickly went remote, unfurled new communications tools, and focused on outcomes to ensure it served its mission.
AABB is an international association representing individuals and institutions in the fields of transfusion medicine and biotherapies. During the pandemic, among other things, our U.S.-based members help ensure the country has a stable and adequate blood supply so safe transfusions happen for patients who need them.

This is a big mission and a big responsibility, and once the pandemic began, there was no room for the internal workings of our organization to fall behind. Here's a look at how we adapted our business operations during the pandemic to ensure we were able to support our members.
Pre-Pandemic Plans
In the beginning of 2020, we were successfully executing our strategic plan, which included a strong focus on modernizing internal operations. We were on schedule with several planned upgrades to systems and processes, along with developing many large-scale products and services for our membership.

Operationally, we had a year of planned upgrades ahead, including Microsoft Teams, multiple security enhancements, systems upgrades, and a new Microsoft SharePoint site. In addition, we had just received the hardware for our phone system upgrade and were excited to be able to use a new Voice over Internet Protocol system from RingCentral. Then COVID hit.
Accelerating a Year of Launches
Like most of the association community, we shifted operations from our Bethesda, Maryland, office to a fully remote status in March 2020. We quickly worked with each team member on our 60-person staff to ensure they had what was needed to successfully work in this new model—and not surprisingly, they needed a lot, especially given our existing legacy systems.
We continually tried to focus on how to best work together as a remote office to keep improving our culture by breaking down silos, supporting team members as whole people, and keeping the connection to the goals and purpose of the organization.
Anticipating early that the shift to remote might last longer than a couple of weeks, we quickly rolled out Microsoft Teams and RingCentral to provide staff with better tools to collaborate and continue serving our members effectively. Our managed service provider, designDATA, leveraged its experience with us and other associations to help us bring new services and systems online remotely with few issues. We also had a great experience with our annual financial audit with RSM, which was completely virtual.

In addition, based on member feedback, we successfully launched several new products and services. Our engagement and quality teams produced a great deal of critical COVID information daily from the beginning of the pandemic to now. On top of all this, we launched a new website to further improve communications and modernize our brand.

Before shifting to remote status, we had just started applying the principles of Objectives and Key Results, a goal-setting framework for tracking objectives and measuring their outcomes, to our project-management framework. We continued the project during the pandemic, which helped our team focus on what outcomes mattered most and contributed to better team alignment and engagement during this accelerated period of change.
Adjusting to the Transition
Along the way, supporting a positive, connected organizational culture has remained a North Star. We continually tried to focus on how to best work together as a remote office to keep improving our culture by breaking down silos, supporting team members as whole people, and keeping the connection to the goals and purpose of the organization. We reconfigured the way we organize and run meetings. We asked team members to try to find one or two meetings a day when they can do a phone call while walking outdoors or on a treadmill, as opposed to video calls. We heavily leverage Microsoft Teams as a communications hub, which, in addition to our files and chats, includes online content and message boards about remote working, parenting resources, diversity and inclusion, and general updates.

Although we've been successful in transitioning to remote operations, many of our team, understandably, miss the in-person connection. We also continue to struggle with work-life balance. That said, other team members have shared that they feel closer to their teammates during this period. We all certainly know more about each other's kids, home life, and pets.
What's Next?
This year, we're eager to continue to bring the best value to our members and are excited for new opportunities. Acting quickly and early, we are now as prepared as we can be for what else the year may bring. Regardless, one thing is sure—we'll continue to be grateful for the support of our members, staff, and partners who helped us navigate these unprecedented times and whose shared expertise will help us remain resilient in the challenges and opportunities ahead. After all, we're in this together.