How the COVID-19 Pandemic Affected Event Cancellation Insurance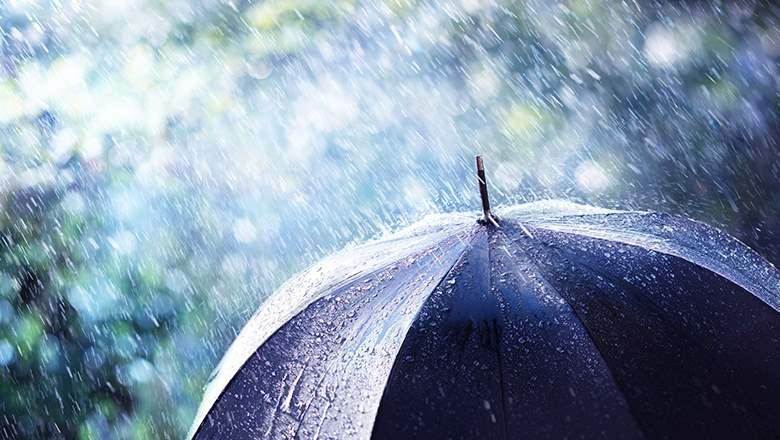 February 9, 2021
By: Lou Novick
Before the pandemic, the event cancellation insurance market was impacted primarily by natural disasters like hurricanes and earthquakes. With COVID-19's worldwide reach, the market is seeing changes in claims processing, premiums, and coverage areas.
When the COVID-19 pandemic arrived and precluded in-person events, many associations were able to quickly and successfully pivot to virtual meetings, delivering important content and, for a lucky few, generating meaningful revenue. However, the scale of lost revenue from pandemic cancellations in all sectors is well into the tens of billion dollars worldwide. Some experts estimate that insurance underwriting syndicates in the event cancellation market could give up profits earned over the last quarter century in paying out COVID-19 claims.

The pandemic losses are affecting the event cancellation insurance (ECI) markets in three ways that associations should be aware of: pending claims, premiums, and communicable disease coverage.
Pending Claims Take Longer
Given the scale of insured loss, some policyholders have expressed concern about whether insurers have the financial strength to pay claims at their full value. Despite the suddenness and scale of loss, there is no reason at this time to question the capacity of the markets to honor all financial obligations.

The other concern of most insureds is the length of time required to process their claims. Over the years, ECI claims could be characterized as low frequency/high severity events, and the industry's capacity to respond has been built around that need. Even in the devastating 2005 hurricane season (Dennis, Katrina, Rita, Stan, and Wilma), insured claims were generally resolved within 60 days. Many insured organizations are now finding that the process of documenting a claim can take as much as two to three months, only to be followed by another two to three months while the adjustment process goes forward and the carrier authorizes payment.
Even though it's unlikely that communicable disease coverage will be available, meeting sponsors should remember that event cancellation insurance was and should be relied on for other important reasons, such as weather, earthquake, and terrorism.
Premiums Are Up
Predictably, the market responded to the flood of losses by increasing rates. As early as February 2020, when many thought the pandemic would pass by mid- to late summer, ECI rates were up anywhere from 100 to 400 percent, depending on carrier and coverage. Rates of .003 (this number multiplied by the covered event's budgeted gross revenue gives the premium) were common in early January 2020. Those markets now charge rates anywhere from .006 to as much as .011. Are increased rates the result of markets trying to recoup losses? Not really. The scale of insured losses from COVID-19 is beyond any estimate the industry may have relied on in setting pre-pandemic rates. While markets have increased rates in response to incurred losses, raising rates to offset incurred losses is not practical.
It should be noted that the pandemic-induced spasm in the ECI market took place at the same time as the larger commercial insurance market began to harden. A hardening insurance market is characterized by increased rates, more restrictive policy terms, and limited capacity of carriers to write coverage. Hardening-market rate increases affect associations in the following lines: directors and officers, employment practice liability, cyber, and professional liability. January 1 renewals for these lines rose anywhere from 5 percent to 15 percent.
Communicable Diseases Are No Longer Covered
By late January 2020, most major markets had announced an exclusion for claims arising from COVID-19. Carriers, for the most part, were no longer honoring outstanding quotes that included COVID-19 and were no longer including the option on new quotes. Within a few weeks, the exclusion for COVID-19 was expanded to exclude any claim arising from communicable disease. Many have questioned the legality of withdrawing an open quote before it expires, and any insured with questions in this area should consult with counsel and their insurance broker.
Communicable disease coverage likely will not be an option for the foreseeable future. The explanation follows from a bedrock requirement of risk management known as segregation of risks. Simply stated, if a carrier insures homes, it's not a good idea to concentrate all the risk units (insured homes) along the Atlantic coast of Florida. In spreading the risk, the carrier might insure some homes in the northeast, northwest and southeast regions of the country along with the Atlantic and Gulf Coasts of Florida, eliminating the possibility that a single peril will affect all the risk units. Traditionally, with few exceptions, this concept could be relied upon to limit a carrier's exposure. The takeaway from COVID-19, which spread globally, is that no one in the insurance industry can price coverage for a peril where the segregation-of-risk principle cannot be applied.

With the news that by summer 2021, most adults will likely be eligible to receive one of the approved COVID-19 vaccines, meeting planning for events as early as this summer is well underway. Even though it's unlikely that communicable disease coverage will be available, meeting sponsors should remember that ECI was and should be relied on for other important reasons, such as weather, earthquake, and terrorism.