Protect Your Association's Attorney-Client Privilege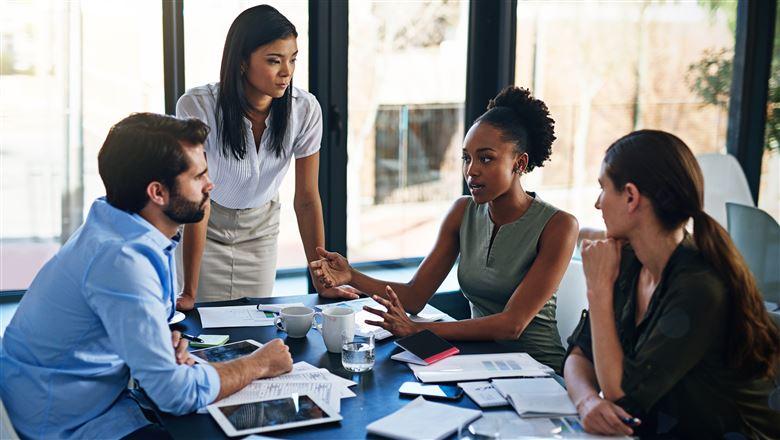 August 2, 2021
By: Julia E. Judish
The confidentiality of communications between an association and its attorneys is a critical legal protection for the organization. However, the attorney-client privilege has a specific parameter, and it can be inadvertently waived. Follow these guidelines to safeguard it.
Most association leaders are familiar with the concept of attorney-client privilege in the context of engaging outside counsel for litigation or other special projects. If attorney-client privilege applies to a communication, it is protected from disclosure in litigation, creating a safe zone for discussions of sensitive matters. Some association executives incorrectly assume, however, that attorney-client privilege will automatically apply to communications with any association attorney, including in-house general counsel.
Because in-house attorneys are often involved in the association's business affairs or may have communications with members, it's not that simple. These more nuanced roles can strip an association attorney's communications of the presumption that they are protected by attorney-client privilege.
The U.S. Supreme Court has long upheld the importance of the privilege because it encourages "full and frank communication" between attorneys and their clients. Courts have articulated the elements of attorney-client privilege in different ways, but all retain shared core elements of the test for whether privilege applies.
In general, the privilege applies to communications made and kept in confidence between an attorney and a client (whether an individual or a corporation), where the primary purpose of the communication is to seek or give legal advice. The privilege protects both the attorney's advice to the client and the information communicated by the client on which the advice is based. Facts recounted to an attorney are not protected from disclosure if they are discovered in another way, but a confidential attorney-client communication that discusses facts may be privileged.
Legal and Business Communications
Including an attorney in discussions does not magically confer privilege on all of those communications, however. As a federal court explained in a 2003 antitrust case against an association and its members, "when an attorney acts in both a legal and a business capacity, the resulting communications are only privileged if the legal aspect predominates."
This means that if in-house attorneys (or even external counsel) are copied on or forwarded emails between nonlegal association staff or are consulted about business matters, courts may find that the emails are not privileged unless there is evidence that they solicit or predominantly deliver legal advice.
Because of this, when in-house counsel are engaged in both business and legal roles and privilege is sought, it's important to make clear that the purpose of a communication is to obtain or provide legal advice. But simply slapping the label "PRIVILEGED AND CONFIDENTIAL" in the subject line is not enough. Following certain email protocols may help protect a communication from disclosure:
Put the attorney in the "To" line.

Copy others only if they are relevant to the legal discussion.

Include a statement of the legal question or issue being explored.
For example, writing "Please review this proposed plan to identify any potential legal concerns" would make the primary purpose of the communication clear. And ensure that the legal advice is shared only on a need-to-know basis. For example, allowing staff who are not involved in a legal matter or members to observe board meetings where the attorney is giving legal advice may prevent the advice from qualifying as privileged.
When in-house counsel are engaged in both business and legal roles and privilege is sought, it's important to make clear that the purpose of a communication is to obtain or provide legal advice.
Association executives may want to copy general counsel on significant business discussions and decisions to keep the attorney informed, even if that communication may not be privileged. Still, any subsequent advice from the attorney would qualify for the privilege if the response discusses a legal issue the attorney spotted. When association staff ask the general counsel for a combination of both legal and business advice in the same communication, the request should clearly separate the issues. In the event of litigation, this would provide a basis for the association to redact the legal portion of the communication on privilege grounds.
Watch Out for Waiver
The privilege determination does not end with the initial communication: The attorney-client privilege can be waived depending on how the association later handles the privileged communications. Communications with in-house counsel that initially qualify for attorney-client privilege can lose that protection if they are shared with employees who do not need the legal advice to carry out their responsibilities. Copying a large group of recipients or forwarding an email to them can jeopardize privilege if the group includes nonlawyers who would not ordinarily be included in a legal consultation.
Attorney-client privilege may also be waived if the communication is shared with third parties, including association members. In a 2001 case against the American Society of Composers, Authors, and Publishers, a federal court held that ASCAP's lawyer should not automatically be considered to represent each member. Similarly, in a 2014 case, a Texas state appeals court rejected "a blanket rule of privilege between a trade association's members and the association's counsel." The court held that the attorney for a member of the Texas Automobile Dealers Association could be compelled to testify about his discussion with TADA's general counsel.
These lessons apply in other contexts too. For example, legal advice provided at an association's board meeting should not be described in the board minutes, particularly if the association's practice is to share board minutes with members. And forwarding or sharing with members any legal advice provided by the association's general counsel could also waive the association's attorney-client privilege.
Complicating matters, many courts have held that waiver of the privilege with respect to one communication can, in the context of litigation, waive it for all communications addressing the same subject matter. In general, courts are less likely to find a broad waiver for disclosures outside of the litigation context. Nonetheless, associations should be careful not to distribute privileged communications beyond an internal core group or to divulge the content of such communications by telling members (or other third parties) that "our attorney says that ...." It is better to state that the association has consulted with legal counsel and—without attribution—describe its stance on a particular issue, rather than relating the specific legal advice the association received.
As one court has cautioned, clients wishing to create and preserve privilege protection "must treat confidentiality of attorney-client communications like jewels—if not crown jewels."
These principles apply as well to associations' communications with their outside counsel, especially to the extent that an outside attorney functions as a general counsel and therefore is often included in discussions of business or operational matters. When in doubt about how best to preserve attorney-client privilege, associations should consult with their in-house or outside counsel about that issue—and state that the communication is for the purpose of seeking legal advice.