Leveraging Data to Diversify Revenue and Meet Member Needs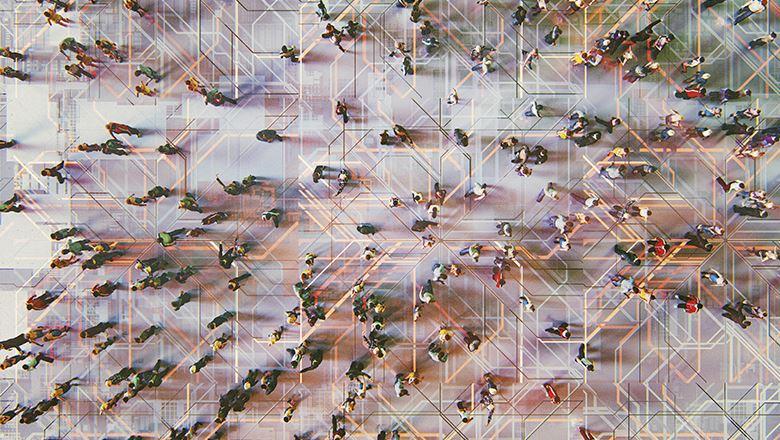 November 10, 2020
By: Cindy Petsche
Data-driven decision making is key to innovating and discovering new revenue streams. Listening closely to member feedback and analyzing data helped one association improve existing resources to better meet member needs.
In a normal year, member dues and in-person events would be the primary revenue sources for many associations. But, as we all know, the global pandemic created a challenge for associations to make up the lost revenue from canceled events.
However, the shift to virtual events and online programming has been one way of making up revenue and may turn out to be a small win for the association industry as a whole, creating another revenue opportunity. Associations should continue taking proactive measures to diversify revenue and look for other ways to optimize their business operations.
In fact, innovative and creative solutions have been growing over the last several months because teams are willing to test new ideas and measure what's effective so they can continue investing in these new areas. Research from Harvard Business Review backs up this trend, arguing that we need imagination now more than ever, and that companies that focus on imagination will be able to "reap significant value."
Here's a look at how organizations that think strategically and resourcefully to find creative solutions will be more likely to thrive coming out of a crisis.
Innovative and creative solutions have been growing over the last several months because teams are willing to test new ideas and measure what's effective so they can continue investing in these new areas.
Finding New Revenue Opportunities
For many organizations, the key to finding new revenue opportunities and increased innovation has been to listen more closely to member needs, collect feedback, and analyze member data in real time.
With the rise of text analytics and sentiment analysis, it has become much easier for associations to leverage large volumes of unstructured data to get insight into member needs and drill down by specific member segments. The most common sources of unstructured data that associations collect is through feedback from open-ended text surveys, online community discussions and social media, and, most recently, from chat logs in virtual discussions.
These rich data sources can help your association understand in real-time what is relevant to members, so your organization can innovate with new products, services, and content that address members' needs in the moment.
How One Association Is Using Member Feedback to Drive Innovation
The Oncology Nursing Society, a professional association with more than 35,000 members, is committed to promoting excellence in oncology nursing and the transformation of cancer care. Several years ago, ONS started to look at the demographic changes among their members and noticed an aging segment that would be retiring in the near future. To supplement its anticipated decline in membership, ONS decided to be proactive and launched a Center for Innovation in 2019.
The ONS Center for Innovation will "guide the development of new resources, projects, programs, and applications for ONS's existing products as well as the creation of new, innovative ones that meet the needs of oncology nurses—both now and in the future," according to an ONS press release.
ONS wanted to better understand member needs—with the ultimate goal of innovating on their products, services, and intellectual property—and turn those ideas into new offerings they hadn't considered before. They had great content and intellectual property to share, so the initiative aims to leverage existing resources and bring them to new markets or member segments in different ways.
Since the launch of the innovation center in 2019, ONS is starting to see a measurable return on investment, with multiple revenue opportunities and member benefits coming directly from the innovation center.
In a recent webinar, Ryan Conover, director of information services at ONS, said, "It's about getting back to basics and trying to understand what your customers' needs are." ONS repackaged its content and made it easier to access and digest for nurses on the job. They streamlined lengthy online courses into two-minute blocks, which nurses could then access on many devices, including mobile phones.
Going forward, there will be a need for data-driven decision making to inform how to innovate and discover new revenue opportunities. Leveraging data and listening closely to member needs will allow associations to understand how to best allocate spending to deliver the most value.
Savvy organizations will prioritize investments in data and IT projects that will enable staff to analyze data in real time, so they can quickly respond with market-driven and relevant content, products, and services.