How to Boost Authenticity in Your Marketing and Communications Efforts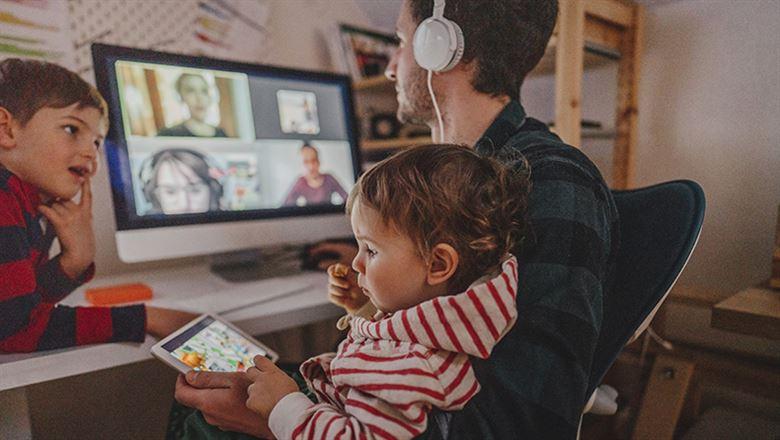 May 13, 2020
By: Lori Kurtyka
As COVID-19 changes how people interact worldwide, the desire for authenticity has surged. Associations that embrace authentic messaging can cut through the noise and show their members value.
The other day, I heard kids in the background as an expert was being interviewed on the radio. A dog was barking on a recent episode of my favorite podcast. A client on a Zoom call had clearly forgotten to comb his hair. And you know what? I found it all far more endearing than sloppy—right?
The time for authenticity has arrived, and associations can use it to cut through the noise and show value to their members.
In the past few years, authenticity in marketing gained traction as a way to cultivate loyalty with ad-weary millennials. One 2017 survey found 90 percent of millennials preferred "real" over "perfect." At 85 percent and 80 percent respectively, Gen Xers and Boomers weren't far behind.
Getting real with your audience opens the door to vulnerability, with the benefit that the fans you gain will be more loyal and more likely to sing your praises to their peers. So, moving forward, focus on offering solutions to real problems wherever you can, soliciting feedback from constituents, and allowing for imperfection. Here are some ways your association can be more authentic:
Rearticulate what you stand for. For many organizations, this first step can be the hardest. But associations have an advantage—you already have a mission statement and know exactly whom you serve. Revisit that mission statement and tweak it to speak to the needs of your constituency in this moment.
Focusing on your association's "why" will help you navigate challenges such as cancelling events, creating COVID-related industry content, reworking education programs, or advocating for coronavirus relief.
Getting real with your audience opens the door to vulnerability, with the benefit that the fans you gain will be more loyal and more likely to sing your praises to their peers.
Be clear, direct, and genuine. Reliability is important, so consider channeling all communications through a trusted figure such as a CEO. However, talk to your members as though they are sitting there with you. Don't try to impress—avoid industry jargon, and don't say something like "utilize" when you simply mean "use."
Be honest, not perfect. Not sure whether your annual meeting is going to happen in person, online, or at all? It's OK to admit you're still working out details. Admitting vulnerability builds trust and makes your audience more forgiving.
Check in regularly to show you care. Frequent social media posts are more authentic than the occasional, splashy announcement of a big initiative. People just want to hear from you and know you're trying. Send or share a quick video, produce a low-key webinar, or offer a free report. Small acts of solidarity are always refreshing.
Ask for input and act on it. This goes back to the value of vulnerability. When you're keen to be viewed as a thought leader, asking for input may feel like admitting you don't know something. But constituents won't see it that way—they'll see it as you caring enough to ask and offer to help. Just be sure to follow through. If you send out a poll on topics to be covered in a program, make sure your program covers the winning topic.
Communicate benefits without bragging. Superlatives trigger skepticism. Dial back on claims like "best" or "easiest" even if they are true. Instead, talk about the benefits of your offerings and tie them to your constituents' needs and values.
COVID-19 has given us the opportunity to take a step back and appreciate what is truly important: relationships, reliability, and honesty.
Separation has made people long for connection. Anxiety has revealed the importance of accountability. Videoconferencing in our loungewear has shown us that the suit doesn't matter as long as someone's ideas are good. Now's the time for associations to apply these important lessons to their brands and marketing communications too.