Two New Skills That Will Help Job Candidates Stand Out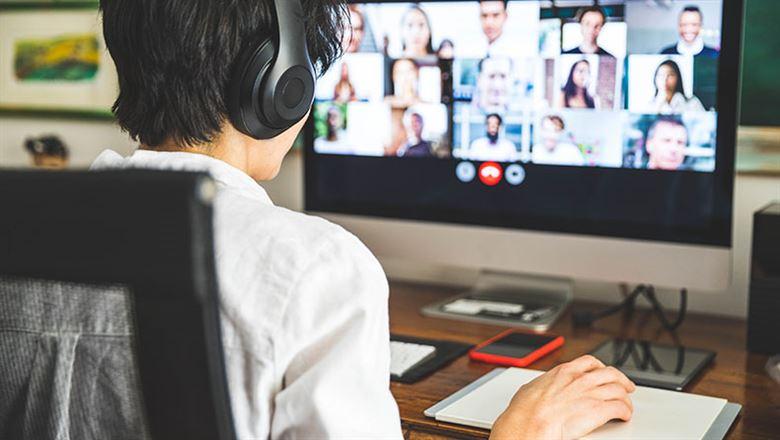 August 10, 2020
By: Terri Rutter
As the COVID-19 crisis forced the world to change the way it does business, it also changed the set of skills necessary to hack it in the new era. Recruits in today's market need to be savvy in their use of video and knowledgeable about virtual events.
The skills required of association executives have changed due to dramatic shifts in the workplace brought on by the COVID-19 pandemic. Organizations that don't recognize the need to recruit with these skills in mind will be left behind. That means now is the time to evaluate your team to assess upskilling and reskilling, as well as what new skills you may need to hire for.
I recently partnered with a professional association as they searched for a new executive director. In January, we began with a clearly defined job description and a solid list of key qualifications.
Three months later, new skills got added as COVID-19 forced the majority of us into working remotely and video meetings became an everyday reality. Almost immediately, a new set of must-have skills emerged for these candidates, as well as for professionals across the country. In this situation, and in other executive searches I have managed since March, successful candidates have demonstrated two key skillsets—video conferencing savvy and virtual events management—that all associations should seek out when hiring in this new normal.
Video Savvy
Viral videos of online meetings gone awry—the participant wearing a perfect suit on top who reveals boxer shorts on the bottom or the toddler running into the live frame—have all given us a good laugh. But gaffes are quickly being replaced by professional expectations—and the ability to present and conduct oneself on video is now key to success.
In addition to knowing how to dress for the camera, one must be nimble with the technology. Position your screen so your entire face appears and is well-lit. Also be on time, and take the clutter out of your background. (Canned beach scenes are not very professional; consider not using them.) And know how to adjust your volume. In one of my searches, a candidate who fumbled with the technology during the virtual interview was passed over for those who had more command of it.
Just as the in-person event requires sophisticated logistics planning and good stage crews, online events demand their own set of distinct skills necessary to run smoothly.
Virtual Event Know-How
The successful candidate mentioned above stood out because she had proven experience nimbly turning a live event to a 100 percent virtual event in a moment's notice. Associations that rely on their events to generate significant revenue will face similar choices in how they need to skill up their teams.
I have talked to several event managers and organization heads who have had to think creatively about how to do their events. If there is any one skill set that association leaders will need moving forward it is the ability to run events online. Even events that allow for some in-person component will need to offer virtual engagement for at least a portion of attendees.
Just as the in-person event requires sophisticated logistics planning and good stage crews, online events demand their own set of distinct skills necessary to run smoothly. Coordinating catering and registration booths is replaced by virtual event managers who can operate the platform around the precise jockeying and timing of speakers with the deft ability to toggle between speakers and power point presentations.
We don't know exactly how our work and personal lives will continue to evolve because of COVID-19, but being able to effectively manage the virtual world is likely here to stay. Mastering these skills is critical to success.