How to Better Engage Volunteers—the Remote Workforce You've Always Had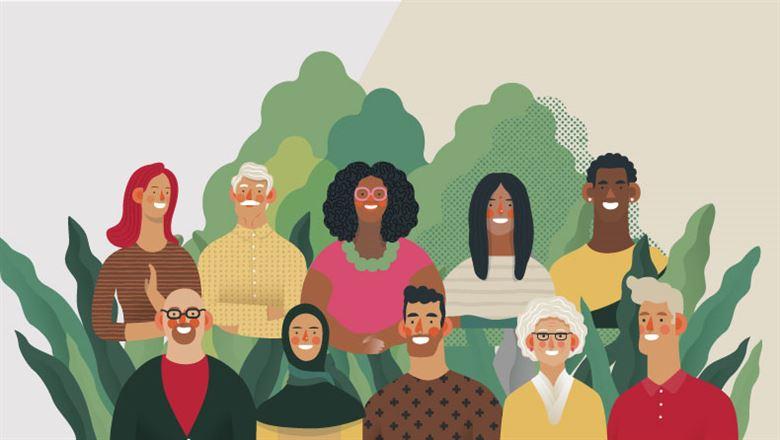 April 28, 2020
By: Peggy Hoffman, FASAE, CAE
In order to address your volunteers' changing expectations and experiences, associations need a new strategy. Doing will not only benefit volunteers but also organizations.
Some 20 percent of your association's workforce has been remote all along. However, we haven't always equipped them with the best technology or tools. While they average 90 hours of work per year, some never get orientation or training. Fortunately, 90 percent are well-educated in their field.
Who is this workforce? It's your association's volunteers.
They provide direct labor, which, in many cases, is highly skilled support through leadership, content creation, mentorships, and other high-engagement activities. In other cases, they serve as additional hands-on help at events, make phone calls, or provide other low-commitment services.
We know all of this from the ASAE Research Foundation's Mutually Beneficial Volunteer Relationships research conducted by Mariner Management and Whorton Marketing & Research in 2016. One of the surprising findings is that volunteers provide 20 percent or more of an association's labor hours.
Volunteers make up the fabric of today's associations and are essential as we move forward. This is also evident in ASAE's ForesightWorks research initiative, which identified 50 drivers of change that will affect the work of association professionals and volunteer leaders.
One of the newest drivers—Volunteering—is dedicated to examining the cultural, demographic, and technological changes that are altering volunteer expectations and experiences. One of the main takeaways: If association want to remain relevant and better engage their volunteers, a new strategy is required.
What's in It for Associations?
An effective volunteer strategy will transform how we engage and support our volunteers. The benefits for reigniting our strategy are plentiful:
It provides a gateway for

next-generation

professionals

who are motivated to engage in outcome-based volunteering that drives change and provides a pathway toward leadership.

It accelerates decision making, which is critical to meeting the greater complexity and uncertainty in our organizational environment. The fact is we can no longer take years to decide on a dues increase, reimagine our conference, shift revenue streams, and so forth. Streamlined volunteer systems, which rely on task forces to bring experts to the table, allow us to improve and accelerate decision making.

It tightens the bonds with

digital generations

who are less attached to tradition and therefore less likely to align to professional and trade organizations based on yesterday's value proposition.

It positively projects your association's profession or trade by providing the path for building professional reputations. The

world of higher education and credentials

is rapidly shifting, and more people are building their professional reputations and networks through volunteering.

It matches the

changing workplace

and rise of new business models that include gig workers and distributed teams. A flexible volunteering system offers shorter opportunities that can fit into busy schedules.

It fosters diversity and inclusion. Through a volunteer system based on skills, knowledge, experience, and perspectives, we can broaden our pool from which to pull. Think traditional definitions (gender, race, age, etc.,), as well as geographic location, newness to the organization, perspectives within a field or industry, and more.
What Will It Take?
Transformation of our volunteer systems requires adoption of the traditional human resource management system to volunteer management and rethinking our governance structure. Here are some ideas for getting started:
Introduce flexibility into your volunteering through shorter jobs and virtual opportunities. Examples include awards judging, newsletter writing, RFP rating, and virtual mentoring programs.
Breakdown the traditional committee selection process to create a more diverse team that also has the key characteristics of a productive team, including open communication, flexibility, and strong leadership.
Invest in your association's own staff. Since staff are vital to the success of a volunteer project, as well as the experience your volunteers have, invest in customer-service and project-management training for people on your team who will be working with them.
Remember, the future of volunteering at your association will be bright if you're willing to take advantage of demographic shifts, technological advancements, and work preferences.