Add a Contributor Network to Your Association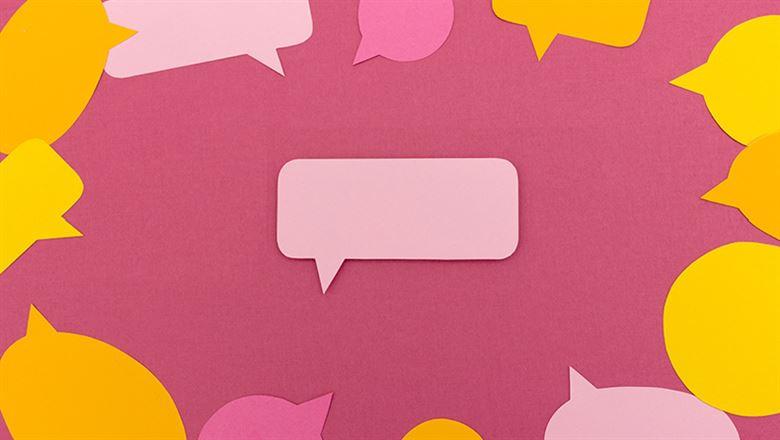 October 9, 2018
By: Scott Gerber
Associations are filled with communities of experts who have something to say. Whether it's thought leadership, trend analysis, or practical business advice, tapping into members' voices can help create a robust contributor network.
Your association has a robust network of people—a brain trust of members, many of whom are eager and willing to share their ideas or opinions.
So it makes sense for associations to create contributor networks that help to elevate experts in an industry, field, or profession.
Contributors are vetted members who write specific articles that serve as valuable resources the association can use as published content in print or online.
When you create a contributor network, you have to think beyond the blog. The big vision, which will get members excited about contributing, is to create the definitive destination for great ideas. It's an initiative that benefits all stakeholders: the association, its members, and its sponsors.
A Triple Win
With a contributor network, an association's knowledge archive becomes a trusted source of subject-matter expertise, giving it visibility and credibility.
A consistent stream of content that shows up on search engines is not only useful to members but also gives the association relevance to prospective members and business partners who evaluate organizations on the knowledge they share. Frequent social media posts and links can also help attract new members and retain existing members who see the network as a value-add to membership.
Additionally, a contributor network gives an association a content funnel for newsletters and other member communications, providing them with exclusive information unavailable elsewhere. And it can help association leaders create programming for conferences. Frequent contributors whose content resonates with readers might be tapped as keynotes or breakout session participants.
For association members, a contributor network becomes a trusted community where professionals connect and share information on a regular basis.
The more connected contributors are, the more the association becomes the hub around which members gravitate. A robust contributor network also provides members with an opportunity to establish themselves as subject-matter experts, enhancing their personal brands and professional reputations not only within their peer group but also to the outside world as the content is shared on social media.
And as social media becomes noisier and more crowded, professionals, advertisers, and sponsors are more interested in seeking advice from organizations that provide opportunities to forge meaningful relationships.
For association members, a contributor network becomes a trusted community where professionals connect and share information on a regular basis.
Building and Running a Contributor Network
So what steps should associations take when creating a member-driven contributor network? Here are four considerations:
Build a strong framework.

Communicate to members exactly what you aim to do. Create an opportunity for them to share their thoughts and expertise, but within a strict set of writer guidelines and expectations. Establish your standards and ground rules up front to avoid any confusion. For instance, will there be topics that are off- limits? What are your rules for respectful debate and commenting?

Establish credibility.

Make it clear that the purpose of your contributor network is information sharing, not self-promotion. If you let advertorials creep into your network, you'll damage credibility for all participants. Let members know that strong narrative and compelling storytelling will result in articles that are easy to read and shared consistently.

Come up with an operating plan.

Tell your members about how your network functions. How often will they be expected to write? Will you provide them with writing assistance, and what will be the timeframe for editing? Make sure you have someone owning the process—an in-house editor, freelance writer, or company that specializes in managing contributor networks—to maintain high journalistic standards and ensure that your vision remains relevant and on point. This person, over time, can help you create new media properties and information products and help develop a social amplification strategy.

Be smart about distribution.

Think about how you'll highlight content. Will you push posts to members via newsletters? What social media strategy will you employ to keep your content relevant? You might want to give members instant access, then push content more broadly after 30 days to provide the public with excerpts, while the bulk of your content remains behind a paywall. Think in terms of niche channels.Your members are a diverse group of professionals with different roles within their organizations, situated in different geographic areas, and probably working in a variety of industries and specialties. Verticalize them and hyper-target content for maximum impact.
Done right, member-driven contributor networks are a low-cost, low-risk way for associations to build highly connected communities for their members while differentiating themselves in the marketplace and creating valuable and lasting content.