Use Motivators to Recruit and Retain Volunteers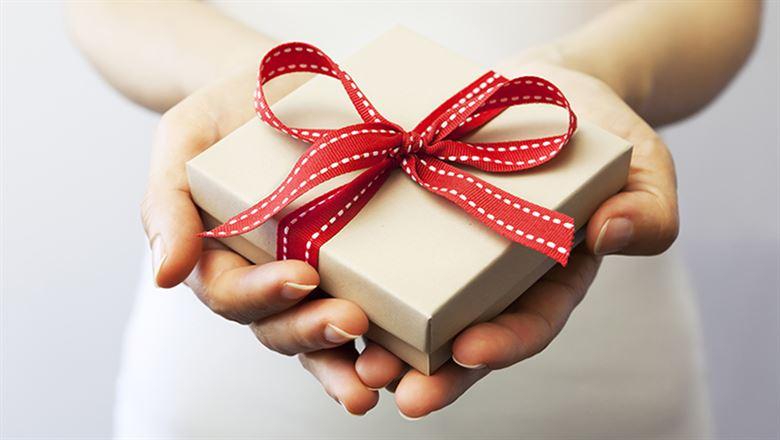 November 7, 2016
By: Allison Reznick
Your members are busy with their day jobs, so why would they commit their precious free time to give back to their association community? Answering that question will pave the way to a more engaged volunteer corps in your organization.
Volunteers are the backbone of any association. They represent the membership, give voice to the mission, and collaborate with staff to move the association in new directions. Understanding volunteers' motivating factors is crucial to recruiting and retaining them.
Is a volunteer's motivation related to giving back to the profession, networking, or a job change? Is it the mission of the organization that has attracted the potential volunteer? Or is the volunteer job description appealing? Your volunteers' reasons will vary, of course, but identifying common motivators in your community will help you engage volunteers more effectively.
Why Do People Volunteer?
Experts like consultant Susan J. Ellis, author of The Volunteer Recruitment (and Membership Development) Book, cite a variety of reasons why individuals volunteer.
Professional reasons
to gain leadership skills
to network among their professional community
to consider a job change
to use a skill set not applied in their day job
to build their resume
to donate their professional skills
to impact the direction of their profession and the community it serves
to give back to a professional who has served them well
Personal reasons
to demonstrate commitment to an organization's mission
because it is hard to say no when asked by a friend or colleague
to do something different from their job
to have an impact
for satisfaction in being part of something bigger than oneself
because of personal experience with the problem, illness, or cause
How do you evaluate the motivators that may be at work in your volunteers? To get started, determine a list of possible motivations specific to your community. At a committee meeting, poll the members informally to ask why they volunteered. Dig deep to understand what inspired people to raise their hand and spend their time giving back to the community.
Associations offer benefits to attract and retain members. You should do the same for your volunteers.
If you prefer a more formal approach, prepare an online survey for your organization's current volunteers. You can also survey a subset of your membership and ask them what would motivate them to start volunteering. Use the list above as a starting point and determine whether any of these resonate with your community. Include some open-ended questions as well. You might be surprised at the answers you get.
Build Volunteer Benefits
Associations offer benefits to attract and retain members. You should do the same for your volunteers. After learning about your volunteers' key motivations, build benefits around these areas.
For instance, if you discover that a key motivator is to network within the community, provide special opportunities for volunteers to do so. Take selected committee members to dinner at your next conference and invite prominent individuals from the community. In addition to addressing the volunteers' motivator, the other attendees will appreciate the gesture, building goodwill for you and your organization.
One Association's Story
In forming a new volunteer committee, the American Association for Clinical Chemistry took a benefits-focused approach to recruiting members and building a culture of engagement in the group. AACC staff started by holding an introductory meeting with members to discuss the concept for the new Corporate Advisory Board and to describe how both the organization and committee members would benefit from it. This important upfront discussion resulted in some of the key benefits offered to the volunteers serving on this committee: networking and access to AACC's leadership.
"These benefits were clearly of importance to the group, so as a result we provide several opportunities to build relationships," says Teresa Favero, director, corporate relations, at AACC. These include an annual networking event for Corporate Advisory Board members and AACC board members, regular attendance by the AACC president at Corporate Advisory Board meetings to discuss AACC's strategic plan and issues important to the group, and networking dinners among advisory board members themselves.
This initiative resonated with volunteers. Andrew Quintenz, a 15-year AACC member, joined the Corporate Advisory Board two years ago and recently became chair. Quintenz wanted to give back to the community, understand the organization and how it functioned, and better partner on projects with the organization in the future.
But Quintenz, scientific and professional affairs manager at Bio-Rad Laboratories, says he continues his volunteer service for a different reason. "There are many issues impacting laboratories, from every direction, and knowing that AACC is tackling some of them makes me proud to be associated with the organization," he says. "It's important to feel that the work I'm doing makes a difference in the way the organization moves and responds to the healthcare market."
Access to leaders is a key motivator for Quintenz. "As a volunteer, I've been able to meet and have meaningful discussions with staff members, officers, and other volunteers that otherwise I would have never met," he says. "This has helped me build my understanding of technology and issues in the clinical laboratory."
Tapping into key motivators organically generates volunteer ambassadors who will communicate their experience informally to others. This, in turn, fuels a culture of volunteerism across an organization. Discover what benefits will be meaningful to volunteers, incorporate them into your volunteer program, and use them as a recruitment tool. The result will be a win-win partnership.