What a Specialist Consultant Can Help You Achieve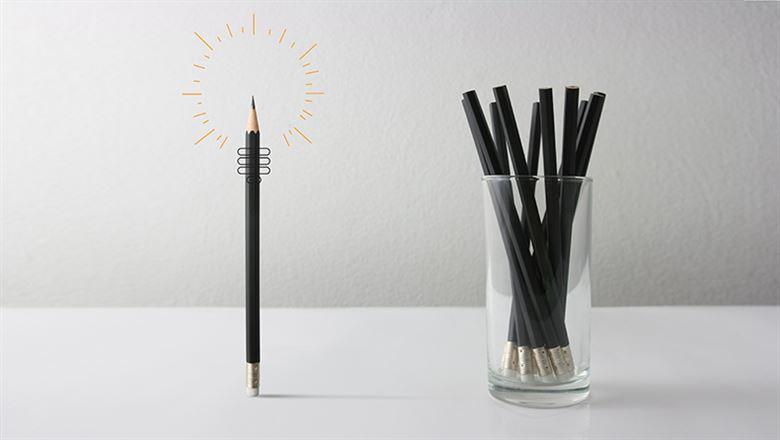 Associations Now November/December 2017 Issue
By: Kristin Clarke, CAE
For associations seeking consulting help, one size doesn't fit all. While many consultants have knowledge of a range of association management disciplines, others bring niche expertise—often developed in a former life as an association professional—that can provide the specific assistance an organization needs.
Associations are becoming increasingly complex as they work to meet members' growing demands in a highly competitive marketplace. Fortunately, association staff don't have to know it all—or do it all—themselves. As association management diversifies and becomes more sophisticated, CEOs and other staff leaders often turn to outside specialists for help in tackling 21st-century challenges.
Consulting specialties cover the full gamut of association business needs, from rapid-change strategy creation and new-model membership options to education portfolio growth and big-data research. Choosing the right consultant always begins with understanding the need you're looking to address, and with niche expertise increasingly available, that's truer now than ever.
Once you've defined your need, the search for the right help begins. Here are four types of association projects that might benefit from the guidance of a specialist consultant.
Consulting specialties cover the full gamut of association business needs, from rapid-change strategy creation and new-model membership options to education portfolio growth and big-data research.
Strategic Planning
Before launching Nelson Strategic Consulting, Robert Nelson, CAE, was an association CEO with a passion for good governance and strategic planning. Three decades later, he finds associations struggling ever to lead well and plan wisely in an environment of rapid change. In response, they are tapping Nelson and other consultants savvy in strategic goal-setting for their expertise, experience, and ability to engage diverse stakeholders in top-level conversations.
The work can be challenging for both the consultant and the hiring organization. Because of their broad nature and vital importance, planning projects often expand into areas beyond the original scope of contracted work. In addition, emotions can run high, so extra care—and time—for proper communication are required.
"The first and most important thing a consultant must do is be able to engage the client in a dialogue that clearly defines the outcomes of the project," Nelson says. "It's also absolutely critical to ensure that root problems are identified and that understandings of the association and consultant are synonymous."
He says that associations looking to hire a strategic planning consultant should seek a partner with strong facilitation skills and the ability to write a contract that clearly defines the scope of work and the performance metrics that will measure success.
The experience that association CEOs and staff have when working with a strategic planning consultant "is heavily driven by the ability of the consultant to collaborate with the association and to design a process that melds with the organization's culture and achieves its objectives," Nelson says. "There has to be a personality fit, too, quite frankly. That relationship must be underpinned by a culture of candor, respect, trust, and the willingness on both sides—consultant and client—to really challenge their assumptions."
Such close-contact work requires a mutual commitment to collaboration, the trait Nelson deems most vital to success. "Look for points along the process where you can collaborate, and then clearly agree on who will do what," he says.
Membership
Outstanding communication, project management, and client education are essential to all good association-consultant relationships, says Sheri Jacobs, FASAE, CAE, president of Avenue M Group. But when the work involves membership issues—particularly research on membership—staff trust in the consultant's subject matter expertise is especially critical.
"Membership [staff] have a lot of functional knowledge about membership but don't always have research skills, because they only do this every few years," says Jacobs. "It's important to ask, 'What do you know today? What don't you know that you want to find the answers to? And when you have answers, what do you want to do with them?'"
Skeptics are part of every project, so associations "should decide ahead of time how you're going to deal with them," she adds. "Consultants must know these stakeholders and how to engage them. It's up to us to help them all find their role" in the project.
Jacobs uses volunteers as content experts on research projects, but once input is given, "it's essential they take a step back and that staff say, 'Let's let people who have expertise in writing questions and developing data do their jobs.'"
Association staff also may not realize the time required to execute a membership project, she notes. This makes frequent, trust-building communications and clear expectations especially important.
"If you have a question or disagree with something, don't let it slide," she says. "Then, even when challenges come up—which is inevitable—you overcome and address them and move on."
A simple tip? Pick up the phone rather than always default to email, Jacobs advises.
Education
Associations are likely to have the least experience with education consulting, which is still considered the new kid on the block, according to Debra Zabloudil, CAE, president of the Learning Studio, Inc.
When she started out as an education consultant, "associations wondered whether you can take such a key initiative and bring in someone from the outside to help," she says. "It took a while for people to wrap their heads around that and accept that education strategy could be outsourced."
Zabloudil says organizations generally call her when they're in trouble—and that often means that lead times are short and budgets are tight. Assessing your education strategy is "not something you do every year or two like a member-needs survey," she says, so fewer associations plan or budget for it than for other types of consulting.
But those that do turn to education consultants are looking for help with program or portfolio development, planning, evaluations, and more. "There are nuances even within the education consulting field that make us unique," says Zabloudil.
These niches within a niche make clarity of purpose—such as increased revenues, greater member engagement, or improvements in program quality—especially vital to a successful project.
"The clearer you are, the better the consultant can create the right pathway for you," she says.
She urges associations to tell consultants "the good, bad, and ugly" upfront and to honestly communicate their appetite for change, since an organization's education offerings often include programs championed by powerful stakeholders, even after they've outlived their usefulness.
"There's more of an emotional component, so it can be hard to make the right decisions internally … even when [programs] are circling the drain for a long time," says Zabloudil.
Research
As associations continue to shift to more data-driven decision-making, many are ramping up their research activities to produce the business intelligence they need. But Kevin Whorton, president of Whorton Marketing & Research, sees many association leaders "over-relying on their internal resources" to do that work. By the time they call him, they're frustrated and looking for a better approach to data collection.
"Often, they fall in two camps. First, they say, 'I totally trust your expertise,' which is nice, but it means you don't have a lot of context" because they may offer little input, Whorton says. "Second is the micromanager, probably because there's a committee looking over their shoulder. With micromanagers, you can wind up not answering the key questions the organization has."
Whorton makes three recommendations for working with consultants on research projects:
Think carefully about the problems you think more data or information will solve before inviting a research consultant to come in with his or her own ideas, and be sure to review archived research before spending on new studies.
While designing a research study, ensure that the consultant has "access to subject matter experts, internal staff with divergent opinions, current and former leaders, and people who are well coached on pointing out things the consultant won't and couldn't know."
Don't overlook the final step: dissemination. Plan upfront how and with whom the research should be shared. Sometimes associations "don't even communicate the results to their own members, who then think [the research] is going into a black hole. They need to ask, 'Where do we have gaps?' and recognize that a long tail for communications is needed."
Consultants in every function recognize their role as objective third parties who generate important processes, plans, and insights to support association boards and staff in carrying out the organization's mission. But as consulting specialties develop and proliferate, and as association leaders and staff open themselves up to new consulting experiences, associations can reap the benefits of working with consultants who bring niche knowledge to the table.