Destination: Houston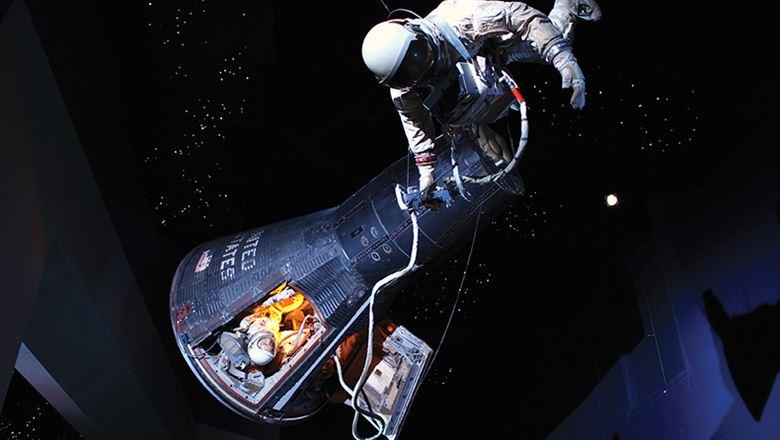 Associations Now January/February 2017 Issue
Texas' largest city offers out-of-this world experiences at its venues and throughout its convention district. Better yet: It's a budget-friendly locale.
With a new convention district, memorable venues, and wallet-friendly accommodations, Texas' largest city has a big welcome for every attendee.
Expanded convention district. In 2017, Houston's downtown convention district will be transformed. It will be the only one in Texas with two headquarter hotels connected to a convention facility, and the area in front of the George R. Brown Convention Center is getting a makeover that will welcome restaurants, nightlife, public art, and entertainment venues.
Unique venues. For an only-in-Houston experience, host an event at Space Center Houston. Its 5,500-square-foot Astronaut Gallery, which features flight suits dating back to the first American space mission, holds up to 900 guests. The Starship Gallery, home to Apollo 17, is the only place where you can touch an actual moon rock.
Budget friendly. According to a 2015 report from Hotels.com, Houston's average hotel rate—$131—is lower than the national nightly average of $145. And with 10,000 restaurants to choose from, attendees will be delighted to know a meal in the city costs almost $3 less than the national average.
H-Town Fast Facts
Recent and future association meetings: International Stroke Conference 2017, Society of American Gastrointestinal and Endoscopic Surgeons' Annual Conference, American Association of Petroleum Geologists' Annual Convention and Exhibition
Hotel rooms within one mile of the convention center: 7,200
George R. Brown Convention Center exhibit hall square footage: 862,000
Distance from Bush Intercontinental Airport to downtown: 20 miles
What else? The phrase "Houston, we have a problem" has spawned a million memes. Fewer people probably know that "Houston, Tranquility Base here" were the first words transmitted to mission control from the moon.