Why Associations Need Foresight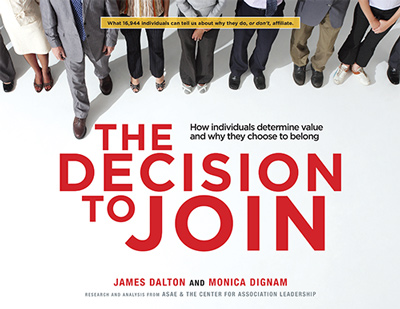 Product Information
Description
Understanding the changes ahead for the association industry—and for our society—isn't just important, it's a fundamental leadership competency. ASAE ForesightWorks, the new future-focused program powered by ASAE Foundation research, is designed to ensure that association leaders are prepared to lead their organizations into the future. Why Associations Need Foresight serves as an introduction to the environmental scanning and trends program of work and provides an overview of
the importance of foresight for association leaders
the program's methodology, including research steps to practice foresight on your own
ideas for applying the program's action briefs in your organization.
Don't get left behind. This research brief will help association executives and professionals at all levels understand the value of foresight and develop steps toward planning for the changes ahead.
Note: This product is a downloadable PDF file. After your purchase, you will be presented with the PDF for download. You will also be able to access the PDF for 60 days from the date of purchase in the "My Downloads" section of your profile on the ASAE website.
(2017, 9 pages, PDF)