Exceptional Boards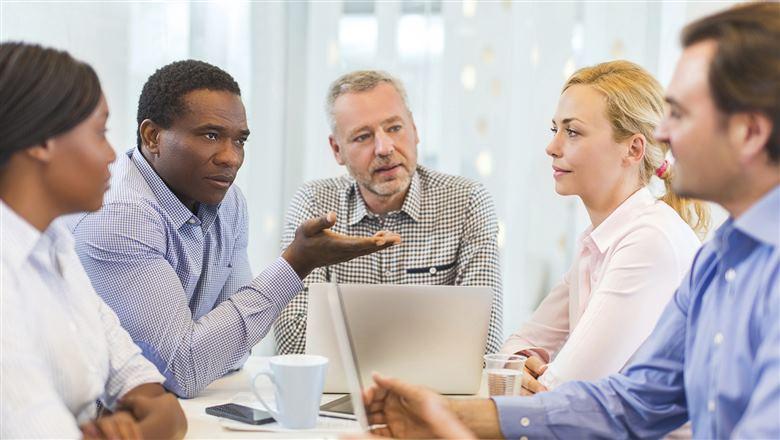 Exceptional Boards is an intensive workshop for CEOs and elected board and committee officers. The program fosters effective governance and optimizes the effectiveness of the entire board as a cohesive unit through best practices in board organization, structure, and operations. Discover the insight and resources you need to build a high-performing board that understands its role, fulfills its responsibility, demonstrates visionary leadership, and leads the organization to new heights.
Beyond tapping the knowledge and expertise of the program facilitators, you'll connect with colleagues as you engage in sustained team discussions. CEOs and elected officers will:
Develop strategies to build a cohesive board
Analyze the board's key governing functions and primary responsibilities
Use effective management principles in orientation/onboarding, communicating, managing conflict, and structuring board meetings
Understand implications of associations' maturity lifecycle
Evaluate implications of different types of boards (operational, strategic, generative) and management models
Navigate emerging trends and common governance challenges
Examine legal duties of the board and board members and reinforce accountability for fiduciary responsibilities
Create a leadership team action plan using assessment and analysis
Leverage characteristics and habits of high-performing boards and avoid common board dysfunctions
Enhance the process of decision making and decision quality using future-focused foresight to anticipate change and set strategic direction.
The two-day program is led by Mary M. Byers, CAE, and Mark T. Engle, D.M., FASAE, CAE, consultants with extensive experience as association CEOs, board leaders, and governance and management professionals.
For upcoming dates, visit the In-Person Programs page or search for "Exceptional Boards" on the event calendar.
Who Should Attend
Leaders from trade, professional, credentialing, and philanthropic associations are encouraged to attend, including the following:
CEOs and executive directors
Current or incoming board chairs and presidents
Board executive committees and officers
Board committees and board members at large
Chief operating officers and C-suite staff who work with board members


Testimonials
"The Exceptional Boards: Strengthening the Governance Team program has provided my elected Board Chair-Elect and myself with a greater understanding of the relationship between the Chief Executive Officer and our Board's elected officers. Both Mary Byers and Mark Engle are the best in presenting the program, and work well together as a team. They cover a wide range of topics essential for the growth and success of association boards. The assigned exercises throughout the program were particularly beneficial as they enabled us to reflect on the strengths and shortcomings of our board. This program is a must for all newly appointed board officers."
– Gerry Magat, MS, Executive Director, Joint Review Committee on Education in Diagnostic Medical Sonography (JRC-DMS)
"Attending the Exceptional Boards program annually with ASHA's incoming president has been an invaluable shared learning experience and I believe a key factor in ASHA's ongoing and ever-evolving commitment to excellence in governance and organizational performance."
— Arlene Pietranton, Ph.D., CAE, CEO, American Speech-Language-Hearing Association
"The Exceptional Boards program is a requirement for all our new board members and leadership. The content is timely and relevant with great facilitation and engaging conversation. We believe that governance is a competitive advantage, and the Exceptional Boards program is a critical part of our board development journey."
— Abe Eshkenazi , CSCP, CPA, CAE, CEO, Association for Supply Chain Management
"ASAE's Exceptional Boards has been instrumental in my ability to connect with our association's volunteer leadership each year. The content is timely, the presenters provide great insight, and the format allows for the 'deep dive' conversation that every CEO needs to have with elected volunteer leaders. Exceptional Boards opens the eyes of volunteer leaders and awakens them to exemplary practices of the association management profession."
— Richard Yep, FASAE, CAE, CEO, American Counseling Association
Policies
You must register with at least one volunteer leader to attend this program. Volunteer leaders may register at the ASAE member rate.
ASAE's Meeting & Events Entry Policy
For more information, contact learning@asaecenter.org.