Certificate Program in Association Management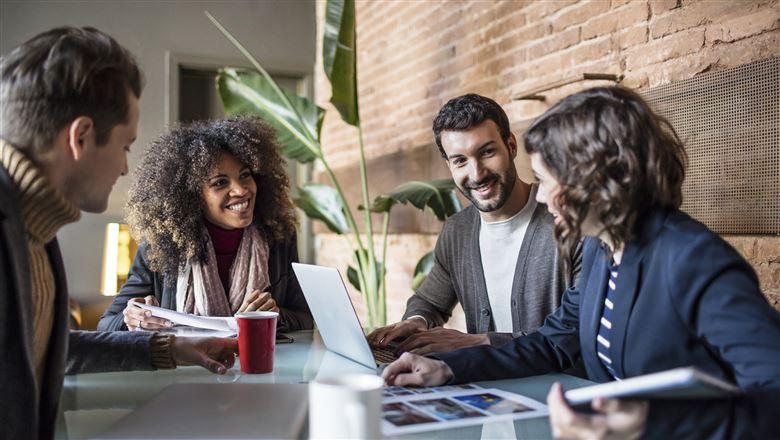 The Certificate in Association Management Program (asynchronous online version) is currently in development. Two courses are available now, as of September 2023. The remaining courses will be released on a rolling basis, approximately one per month. The certificate program will be accessible on demand via the ASAE Learning Online. Please check back for details about the availability of the remaining courses. If you would like to be placed on our notification list in order to receive an email when the next course launches, please contact Linnae O'Flahavan at loflahavan@asaecenter.org .
ASAE's Certificate in Association Management program helps association professionals build the competencies they need to manage their organizations more effectively. Comprising six virtual courses that may be taken individually or as a group, the program is designed for professionals with fewer than five years of association management experience who want to apply a more systematic approach to their work and help their organizations be more successful.  
Upon completion of the six courses, participants will receive the Certificate in Association Management awarded by ASAE Learning.  
The Certificate in Association Management will cost $680 for the entire program for members, and $816 for non members. Individually, the courses will range from $162 for members and $195 for nonmembers. There will be one shorter course within the certificate program which will cost $50. For those taking more than two courses, a discount will be provided.
Completing all six courses results in the certificate, but courses can be taken individually for CAE credit alone. The courses will be available on demand and can be taken at your pace and convenience, without expiration dates. Each course will take 2-4 hours to complete. The certificate program has audio and video but is fully captioned.
If you have previously purchased the certificate program in person or on Zoom but missed an individual day/course, please contract Linnae O'Flahavan at loflahavan@asaecenter.org to be registered for the course you missed.  
Additionally, there will be a synchronous virtual option on Zoom in February/March 2024.
Certificate in Association Management Courses
Essential Practices in Association Management- LIVE
Association Management Foundation
Association Universe
Strategy & Innovation
Membership Models, Development, and Engagement
Membership Structures and Value
Member Engagement
Membership Recruitment and Retention
Systems of Volunteer Excellence
Volunteer Structures and Management
Volunteer Recruitment and Recognition
Excellence at the Board Level
Operational Excellence in Associations
Brand Management
Business Development
Strategic Partnerships
Culture, Ethics, and Leadership
Diversity, Inclusion, and Equity
Ethics
Organizational Culture Development


Testimonials
"I chose to attend the Certificate Program in Association Management after learning that the program segments tied so well with my duties of leadership and policy development, membership recruitment and communications at the Iowa Soybean Association. The real value for me was learning how non-agricultural association staffers looked at the challenges which I always felt were unique to agricultural associations. Through our discussions and laughter, we began to understand that all of us face the same issues, and in many cases, the same difficult mindsets of members who have become tradition-bound. This class has great leadership and provides a warm environment for discussing our members' real motivations and learning to channel their actions into achievements."
– Carol Balvanz, Policy Director, Iowa Soybean Association