Promoting a CAE Culture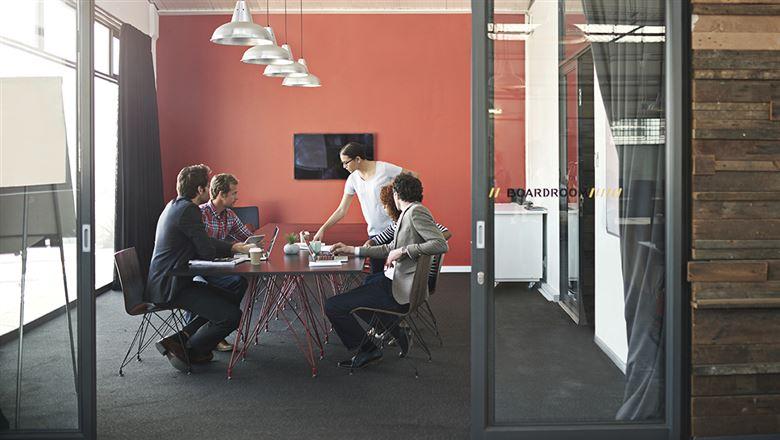 The Certified Association Executive credential does more than advance individual careers: It powers entire organizations when they cultivate a "CAE culture" that values professional development in the association management field and encourages staff to pursue the certification.
What difference does the CAE make to organizational performance? And how do associations nurture a CAE culture? Here are firsthand accounts from association leaders who have seen their commitment to staff professional development through the CAE pay off for their organizations:
How would you describe your CAE culture?
"The CAE is part of our DNA. We believe the program is the best body of knowledge that you can have for association management. At BOMA, we work as a team, across departments, so it's very helpful when staff understands what's behind another individual's or another department's work. Understanding is key, and the perspective gained through the CAE gives a big-picture view of how associations work."—Henry Chamberlain, APR, FASAE, CAE, Chief Operating Officer, and Patricia M. Areno, CAE, Senior Vice President, Building Owners and Managers Association (BOMA) International


"We promote the CAE as a means of professional development, productivity enhancement, and career discovery that benefits both the individual as well as the organization. I consider the CAE to be an important milestone for personal and professional growth in one's association career."—Joel Albizo, CAE, CEO, Council of Landscape Architectural Registration Boards (CLARB)


"Executive Director, Inc., is an association management firm serving medical, health, and professional societies and certification boards. Having CAEs on our staff signifies our commitment to our clients to be the very best in providing quality service and counsel in every dimension of association management."—David Baumann, Chief Operating Officer, Executive Director, Inc. (EDI)


"IMA invests heavily in the continuous learning of its global employee base, in both the individual's core functional area and in the association management body of knowledge. In a highly competitive, pay-for-performance culture, this philosophy is not only a retention tool but also enables the individual to be considered for promotions. All four of IMA's top executives and more than half of its senior leadership team hold the CAE. Our goal is to get as close to 100 percent as possible."—Jeff Thomson, CMA, CAE, President and CEO, Institute of Management Accountants (IMA)
How has promoting the CAE in your organization contributed to its success?
"Having our staff obtain their CAE elevates the professionalism and brand of VSCPA. The credential gives staff a broader perspective on overall association management and provides best practices that can be applied to our association. We've seen success not only in staff's individual leadership development, but also in their ability to contribute to the association in a more strategic way."—Stephanie Peters, CAE, President, Virginia Society of Certified Public Accountants (VSCPA)


"Our CAE culture contributes to our having a very efficient business model. Our administrative costs are significantly below average. Most significantly, we don't make many mistakes. It also helps that staff are well qualified and empowered. They have the knowledge and credentials to perform their jobs effectively, and fewer issues need to be elevated to the executive office."—Henry Chamberlain and Patricia Areno, BOMA International


"I am convinced that IMA's rapid growth around the world in members, respect, and influence is due to our highly motivated and competent staff. When our staff tackles tricky problems and disruptions, our knowledge of association management is a critical element of our problem solving, resiliency, and adaptability, whether it be membership, marketing, technology, business development, or legal."—Jeff Thomson, IMA
How do you promote the CAE to your employees?
"As a CAE, I personally encourage staff to pursue it, and we provide the financial support and time for study and testing. Once attained, there is public recognition with announcements to staff, board and membership. That is, of course, in addition to my personal congratulations!"—Joel Albizo, CLARB


"New CAEs are recognized when they pass the exam and at our annual 'State of EDI' full-staff celebration in December of each year. Because we encourage career-long learning as a core value of our human resource strategy, we underwrite and support those who aspire to achieve and maintain the CAE or other appropriate credentials. We also provide a monetary reward in addition to the company-wide celebration. Finally, we communicate our belief to staff and volunteer leaders that our clients are best served when their executives are CAEs or actively pursuing and maintaining the credential."—David Baumann, EDI


"VSCPA pays for certifications (fees, study materials, required education, etc.) for staff as part of our professional development and training program. Three members of our executive team hold their CAE designation, promote the value, and serve as mentors to other staff who are considering it. We also include the CAE and other certifications as key considerations in our hiring process."—Stephanie Peters, VSCPA


"IMA pays for all CAE study and exam materials (including the recertification process), and employees who earn a relevant professional certification are rewarded with a $1,500 bonus. Also, in IMA's staff performance planning, we have a section for ongoing developmental goals, and we encourage all employees to continue learning and earning certifications. This, in turn, helps employee morale and has a positive impact on our organizational culture."—Jeff Thomson, IMA