Get Connected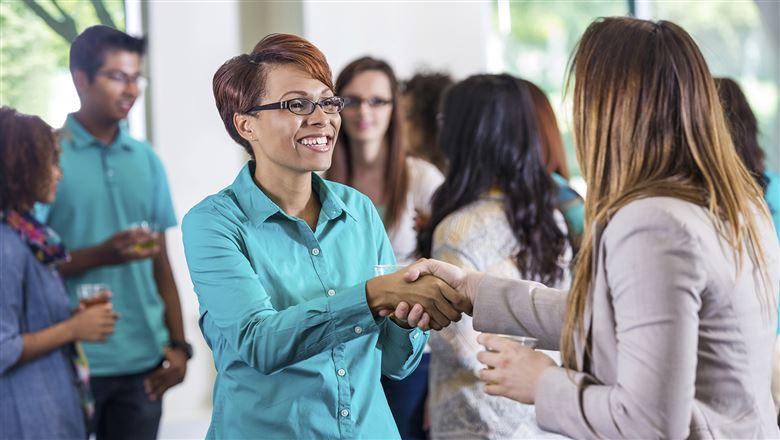 You'll get the most out of your ASAE membership when you get connected to the people, programs, information, and resources that can help take your organization and career to the next level.
Connect with other members. It's easy to connect with your peers in ASAE's many online social spaces. Here are a few highlights:
Explore tools and resources. As a member, you have 24/7 unrestricted access to ASAE's full collection of content, tools, and other resources to help you do your job better and help your organization succeed. Take some time to explore:
Discover education and networking programs. The education options from ASAE University include something for every learning style and every schedule. And if networking is what you're looking for, you can find opportunities to meet and greet your colleagues on the ASAE event calendar.
Add your voice on legislative issues. Learn about the ways ASAE supports the association industry at the local and federal level through The Power of A. And stay on top of legislative and regulatory activity that may affect your association by subscribing to Inroads, ASAE's weekly public policy newsletter. To subscribe, email publicpolicy@asaecenter.org.
Grow your organization with dependable business solutions. ASAE Endorsed Business Solutions provides your association with products and services to save you time and add dollars to your bottom line.
Start saving. Through ASAE's Member's Edge Program, take advantage of exclusive member offers designed especially for you.
Visit your association career center. Association CareerHQ is the one-stop shop for association career management and talent management resources. Find a job, post a job, get practical advice from the "Ask the Expert" blog, and find content and services to help associations manage their teams and help association professionals advance their careers.
Take the next step. Get involved! Explore the many ways you can get involved with ASAE at all levels of expertise, no matter how much or how little time you have to commit.
Questions about membership? Contact:
Member Service Center
888-950-2723
202-371-0940 (in Washington DC)
ASAEservice@asaecenter.org