Executive Recruitment Service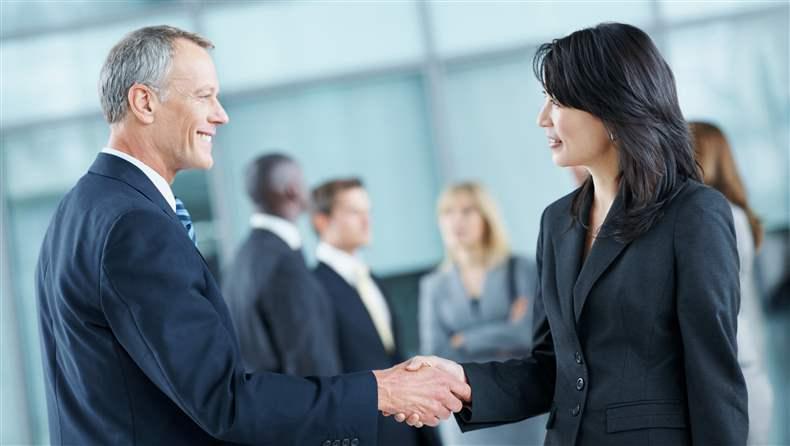 Partner with the Association CareerHQ Executive Recruitment Service.
Find the top-level talent your organization needs to succeed.
Whether your organization is large or small, local or national, has some recruitment experience or is hiring its first-ever staff leader, the Association CareerHQ Executive Recruitment Service can help.

Finding or replacing an executive director or senior-level executive can be a daunting and expensive task. We have the experience and know-how to help you attract and hire the best executives in your industry in a cost-effective manner. Our clients are trade and professional associations serving a variety of sectors—including agriculture, education, finance, and healthcare—as well as other types of nonprofit organizations.
What We Do
We provide the advisory services and support you need throughout the search process. We conduct our work in consultation with you: You will approve all materials and messages associated with the search process before we use them with candidates and other audiences.
We ensure that all candidates have a positive experience with your brand by communicating with them at each step along the way—confirming receipt of resumes, keeping them informed of their status, and providing notification to finalist candidates not selected.
The bottom line: We offer many of the same professional services as staffing firms do, but at a fraction of the cost. For pricing information, contact Association CareerHQ at recruitmentconcierge@asaecenter.org or 202-626-2891.
How We Compare
| Services | Association CareerHQ ERS | Executive Search Firm |
| --- | --- | --- |
| Project initiation teleconference(s) to understand your needs and expectations | ✓ | ✓ |
| Development/delivery of a detailed project plan and timeline based on your needs | ✓ | ✓ |
| Compensation research to ensure competitiveness of your salary package | ✓ | ✓ |
| Development of job description, if one has not been prepared, or input on existing job description as needed | ✓ | ✓ |
| Development of candidate screening questions | ✓ | ✓ |
| Creation of recruitment messaging to inspire response from top candidates | ✓ | ✓ |
| Launch of position advertising and sourcing campaign, including social networking and peer-to-peer networking | ✓ | ✓ |
| Launch of cold-call recruitment campaign | | ✓ |
| Rank submitted candidate resumes and identification of candidates for telephone interviews, including checking for red flags via internet searches | ✓ | ✓ |
| Telephone interviews with candidates | ✓ | ✓ |
| In-person meetings with candidates | | ✓ |
| Submission of screening reports to you with cover letters and resumes on qualified candidates, and review of reports with you to identify finalist candidates | ✓ | ✓ |
| Inform candidates of status – moving forward or not, and coordinate in-person interviews with you | ✓ | ✓ |
| Assistance with creation of offer letter | ✓ | ✓ |
| Inform non-selected candidates of their elimination | ✓ | ✓ |
| Guarantee of hire and performance | | ✓ |
| Other services available include primary research to determine ideal candidate profile, 360-degree professional reference interviews, and employment and education verifications | ✓ | ✓ |