Tips for Your First Mentoring Session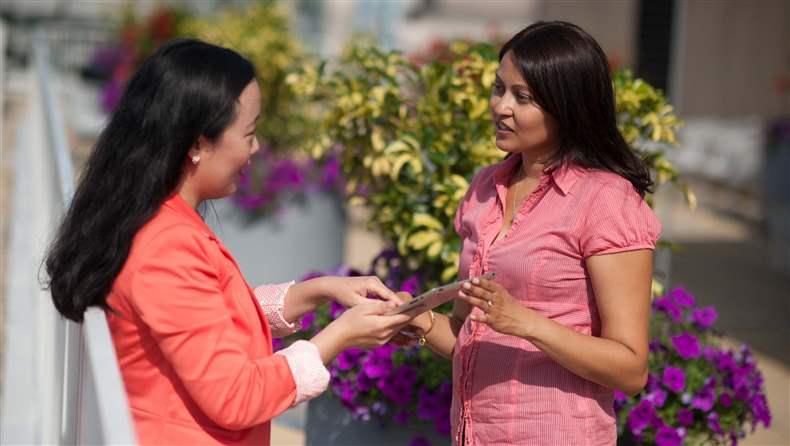 Photos by Kevin Kennedy
Like any other, mentoring relationships take work. You'll generate the best results from the beginning if you set specific goals, make a plan, and get the details right. Follow this to-do list for your first meeting with your mentor.
Before the Session
Goal: Lay the groundwork for informed relationships and productive meetings.
What to do:
Send your mentor your resume and two or three brief paragraphs describing your work and personal history. Include a word of thanks for volunteering to help you.
Give your mentor an idea of what you'd like to focus on. You might even email an informal agenda for your first conversation ahead of time to let your mentor know what's on your mind.
Ask for your mentor's contact information and, if applicable, his or her assistant's contact information.
Conduct an internet search about your mentor to learn about relevant news, background, or published work.
Confirm the meeting a day or two in advance.
During the Session
Goal: Get to know each other.
What to do:
Model professionalism by being prompt and prepared.
Set up the conversation so that it will be as relevant and valuable as possible for you. As the mentee, this is both your job and your privilege.
Talk about your professional background and current situation, and clearly state your desired focus for future conversations.
Provide context to help your mentor understand you. Share your professional goals and, as relevant, your life situation. Although your mentor doesn't need to know everything about you, openly share your hopes and fears.
Ask direct questions to learn more about your mentor's experiences. For example, you can say, "I'd love to learn about your career path" or "What do you realize in hindsight about how you achieved your professional success?"
Establish a mutually agreed-on plan for future mentoring sessions.
End the conversation when you said you would.
After the Session
Goal: Lay the groundwork for the future so you'll both know what to expect.
What to do:
Follow up within 24 hours of the session with a brief thank-you note that spells out the next steps you agreed on. Express appreciation for specific insights or examples that helped you. This information will let your mentor know what you value and how he or she is making a difference for you.
Respect your mentor's boundaries. Outside of your regular sessions, your mentor probably has limited time to engage with you. Don't inundate him or her with emails or phone calls.
If you've committed to an action as a result of the mentoring session, make sure you follow through. It's discouraging for your mentor if you don't. At the next meeting, start with a brief update on your progress.