The Association of the Future Is Sustainable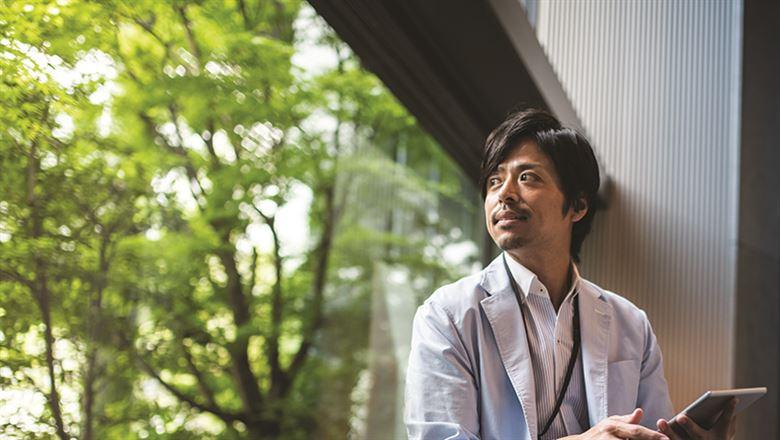 Associations Now July/August 2017 Issue
By: Christine Umbrell
Given an increased focus on corporate social responsibility in many workplace settings, today's associations are stepping up their game to ensure that organizations are a force for good.
Sustainability and good business practices are becoming a business priority for many associations, where increasingly social-minded employees can take part in world-positive initiatives that promote efficiency and avoid the depletion of natural resources.
"Associations now have more of a moral imperative to consider sustainability and improve their footprint," says Dede Gish-Panjada, vice president at Kellen Company, an association management company that has guided many association clients in sustainability initiatives. AMCs provide an efficient model of business, Gish-Panjada says, and thus are uniquely positioned to provide support when it comes to responsibly growing and making use of resources.
Working with an AMC that has demonstrated its dedication to efficient and sustainable strategies can come with benefits for associations preparing to embark on such initiatives, says Kate O'Donnell, CAE, senior vice president of marketing, communication, and brand strategy for MCI USA, an AMC that has an entire team devoted to sustainability. "AMCs are always thinking of how we can be efficient while thinking long term in our activities, so it's a natural fit," O'Donnell says.
Maximizing Efficiency
Association boards are notorious for adding new programs to address future needs—without addressing the strain that it puts on existing infrastructure. "The AMC model helps facilitate important conversations about the use of resources" to help guide an association in understanding needs versus wants, says Sara Wood, CAE, account executive at Management Solutions Plus.
When AMC clients want to add services to their scope, the answer at MSP is always: "Yes, but there is a financial implication of additional time, resources, and/or staff," Wood says.
She cites one association that wanted to add a baseball game and networking event to its activities calendar. "New activities were out of scope, but there was an existing hotel-based networking event during the same month that was in scope," Wood says. In a stand-alone association, the new event would have likely been added and put strain on staff.
"As a client of MSP, the association's leadership had to decide if it wanted to pay for another event out of scope or instead replace the existing in-scope event. This created a strategic conversation about which event was more important, and ultimately they decided to do only one event that month at the ballpark."
Guiding associations to make these difficult decisions fosters the kind of thinking that innovates for a sustainable future, Wood says. "Instead of the organization over-expending its current resources, those resources can be allocated to future projects."
And when new programs must be added—requiring more resources—partnering with AMCs can help associations accomplish the goal more efficiently. For example, when a new program demands additional staff time, associations don't have to grow one full-time employee at a time if they are working with an AMC, Gish-Panjada says: "We can step in and fill a one-time project need, such as a communications project or a website design/redesign, and then step back." The program or project can get going more efficiently than if a new staff member had been hired and onboarded. "There's no learning curve," she says.
We help associations achieve sustainability goals that they might not be able to achieve otherwise.—Kate O'Donnell, CAE, MCI USA
On a more tactical level, an AMC can serve as "an incubator of troubleshooting," Wood says. For instance, if there is a challenge with one client, odds are that an AMC has already experienced the same issue with another client. At MSP, for example, a new way of displaying sponsorships for one client was the catalyst for helping another rethink its own sponsorship model.
Associations benefit from AMCs' work with many different organizations. "And they may never even realize that's what is happening," Wood says.
Rethinking Meetings
One of the most effective ways an association can demonstrate its commitment to a healthier planet is by reconsidering the offerings at conferences and meetings. MCI spearheaded such an effort at a meeting of the Environmental Design Research Association (EDRA).
"We help associations achieve sustainability goals that they might not be able to achieve otherwise," O'Donnell says.
EDRA themed its conference "Healthy + Healing Places." MCI helped to create a paperless conference with food from sustainable farms and a strict no-bottled-water policy—only pitchers. The conference also featured healthy activities, such as walks and yoga classes, O'Donnell says.
New technologies can pave the way for more environmentally friendly events. Kellen began encouraging clients to use a mobile meeting app several years ago, replacing printed programs and transitioning events to "greener" experiences, Gish-Panjada says.
As app technology has improved, Kellen has helped clients provide enhanced functionality. Now, in addition to sharing detailed educational programming information, apps can be designed to share other data, such as meeting registration lists that allow for real-time communications among attendees.
In addition, Gish-Panjada says Kellen has been able to increase in-app sponsorships and revenues and decrease printing costs with meeting apps.
Using similar technology for several clients and upgrading it over time "makes our staff more efficient and helps us work without fail, since we are using the same technologies but adapting them for each individual client," Gish-Panjada says.
Even details such as well-thought-out locations can contribute to a more sustainable meeting experience. "We try to schedule our client association board meetings and events in locations that are closest to the greatest number of attendees," which reduces each individual's travel and carbon footprint, Gish-Panjada says.
Kellen uses a calculator for certain locations to help forecast how many attendees will likely travel, how far they'll have to go, and what methods of transportation they will likely take. This information can be used to determine which specific location is most attractive while not requiring a large expenditure of carbon.
In addition, Kellen helps its clients look for conference centers and hotels that are rated by the Leadership in Energy and Environmental Design rating system.
Embracing a New Mindset
Some smaller associations have been reluctant to investigate sustainable and efficient business practices, fearing that expenses involved in these strategies will be overwhelming. But some initiatives, such as adding mobile apps and reducing paper usage, may actually reduce overall costs.
"AMCs often have to reduce the 'fear factor' for less tech-savvy associations that are intimidated by technology," Gish-Panjada says. With these organizations, a slower approach to technology adoption may be warranted.
For example, in transitioning from a printed meeting program to a mobile app, some associations may choose to provide a printed "schedule-at-a-glance" to supplement the app, or host a print station for attendees. Gish-Panjada says associations need to offer a bridge from one way of doing business to another.
For those environmentally friendly initiatives that add expenses to an association's budget, it's important to consider costs during the planning stages of the project, O'Donnell says.
For instance, if an association chooses to offer farm-to-table meals during conferences, MCI works to ensure that the client is clear in its priorities and understands the expenses required. "Sometimes you need to recognize that achieving your goals in one area means accepting the additional cost involved," O'Donnell says.
But AMCs can also negotiate favorable rates for associations due to their collective-buying power. "We work with our hotels and conference centers and negotiate money for food, including menus and pricing, sometimes years in advance," Gish-Panjada says. "We can request farm-to-table or organic at the beginning of the RFP process. And we ask them what they can provide within the budget."
For associations that want to implement or expand efficient and sustainable business practices, working with an AMC can be a great way to start. Many of these companies are well positioned to lead the way and educate associations about simple and effective ways to approach sustainability, O'Donnell says.
"We look at core values of the associations we work with and how we can align sustainability initiatives with their values," she says.