Associations Now magazine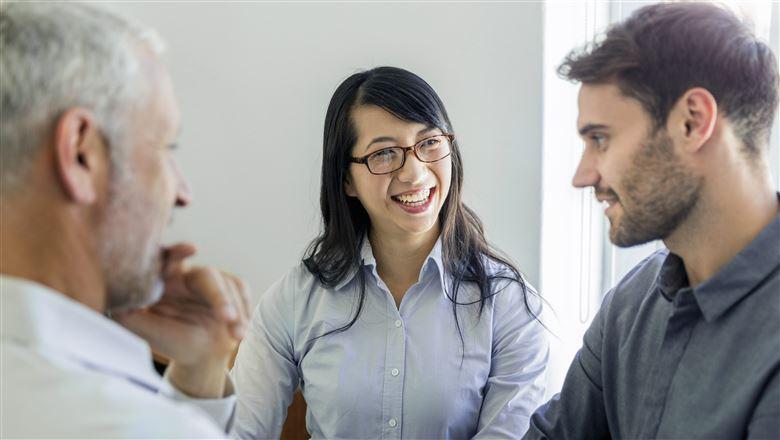 Published bimonthly, ASAE's flagship magazine provides in-depth reporting, quick tips, and inspiring stories from the association community. Associations Now is available to individual members in print and to all members online.
Nonmembers may subscribe by contacting us:
Phone: (202) 371-0940
Toll-free: (888) 950-ASAE (outside of DC metro area)
Email:
[email protected]
Read the Current Issue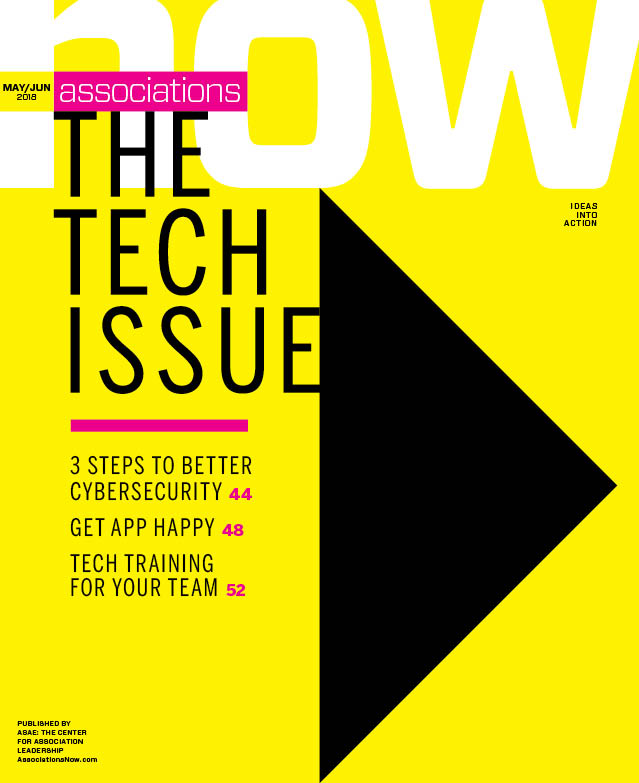 In its annual Technology Issue, Associations Now addresses tech topics that are shaping how associations operate today and into the future. The cover story examines ways that associations can improve their cybersecurity, which is becoming increasingly critical—experts warn that it's no longer a matter of whether an organization will experience a data breach, but when. The issue also explores how associations are using apps to grow revenue and serve members as well as best practices for training staff to use new technologies, and includes an in-depth interview with Kickstarter founder Yancey Strickler, who will speak at the upcoming Annual Meeting.
Explore More
Find past issues. You can always find Associations Now content on specific topics by searching the site, or you can browse through past issues for articles that interest you.
2012 | 2013 | 2014 | 2015 | 2016 | 2017 | 2018
View the editorial calendar. Get the details on upcoming content in the magazine and supplements, along with deadlines to reserve advertising space and submit ad materials.