Associations Now magazine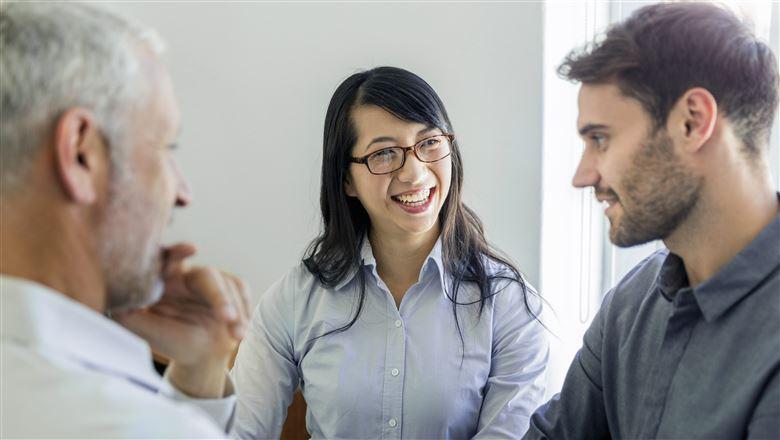 Published four times a year, ASAE's flagship magazine provides in-depth reporting, quick tips, and inspiring stories from the association community. Associations Now is available to individual members in print and to all members online.
Contact us at:
Phone: (202) 371-0940
Toll-free: (888) 950-ASAE (outside of DC metro area)
Email:
[email protected]
Read the Current Issue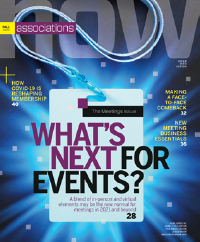 What is does the post-pandemic future of meetings look like? The Fall 2020 issue of Associations Now takes a deep dive into that question. The transition to virtual meetings is laying the groundwork for a future meeting model that mixes in-person and virtual elements, creating opportunities to expand participation and increase revenue. Meanwhile, as associations plan their in-person comebacks, they're preparing to meet heightened health and safety requirements while also providing the rich learning options and opportunities for connection that attendees expect. And associations are reinforcing business essentials like well-drafted meeting contracts and robust insurance coverage. Also in this issue: a look at membership strategies for 2021.
Download the fall issue [PDF] or read selected articles online at AssociationsNow.com.
Explore More
Find past issues. You can always find Associations Now content on specific topics by searching the site, or you can browse through past issues for articles that interest you.
2015 | 2016 | 2017 | 2018 | 2019 | 2020
View the editorial calendar. Get the details on upcoming content in the magazine and supplements, along with deadlines to reserve advertising space and submit ad materials.