Associations Now Plus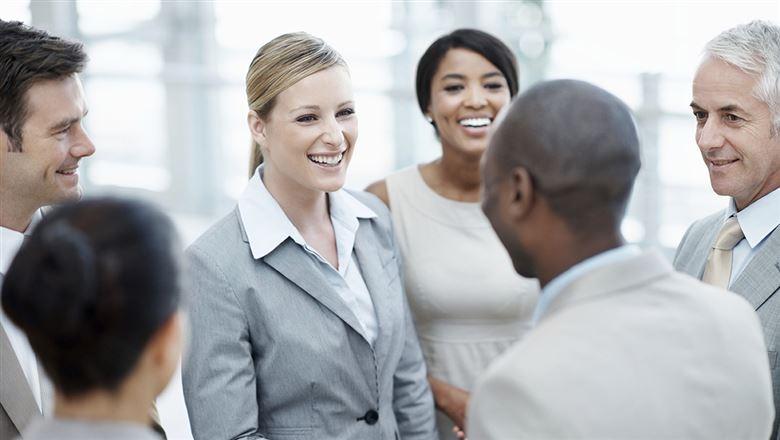 Associations Now Plus, for ASAE members only, is your personal link to advice, tools, and ideas in association management—all custom-tailored to your individual interests. This personalized email newsletter delivers content in topics you choose at the frequency you prefer.
Associations Now Plus delivers:
Personalize Your Newsletter
Fine-tune your topic selections. ASAE develops association management knowledge resources and content in 17 major topics: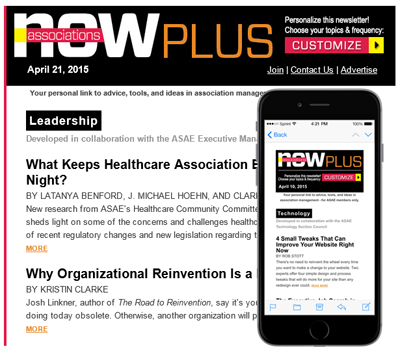 To choose the articles you want to receive in your newsletter, visit the "Interests" tab in your ASAE member profile. You may select any of the major topics or get more specific by selecting subtopics.
Choose your frequency. Tell us whether you'd like to receive Associations Now Plus weekly, monthly, or quarterly.
Weekly: for those with wide-ranging interests and who like to receive small amounts of content more frequently. The newsletter is delivered every Tuesday.
Monthly: for those with a few key interest areas. The newsletter is delivered the first Tuesday of every month.
Quarterly: for those who like to save up their professional knowledge resources and catch up on the plane or during a quiet day at the office. The newsletter is delivered the first Tuesday of March, June, September, and December.
To select frequency, visit the "Preferences" tab in your ASAE member profile and find Associations Now Plus under "Newsletters."
New ASAE members are auto-subscribed to monthly delivery, and their topics are selected based on their job title or primary interest area given upon joining. Once enrolled, you can adjust your interests and frequency at any time.
Questions? Contact us at [email protected].