Associations Now Plus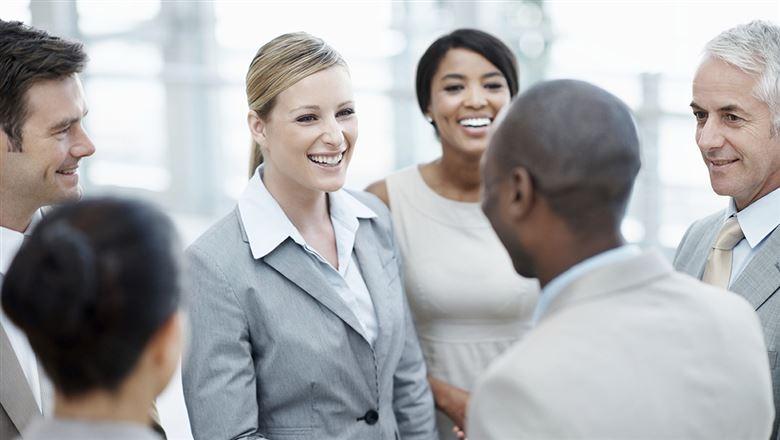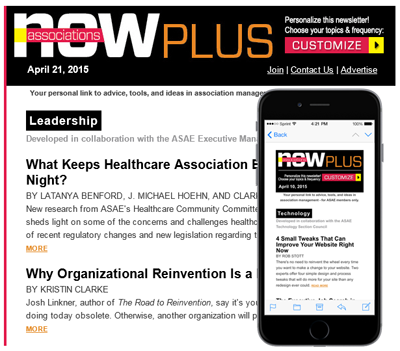 Your personal link to advice, tools, and ideas in association management—for ASAE members only.
You pick the topics. You pick the frequency.
Fine-tune your interest selections: Select from topics grouped in 15 major categories (see list above). Visit the Interests tab in your ASAE Member Profile to pick your topics.
Choose your frequency:
Weekly: For those with wide-ranging interests and who like to receive small amounts of content more frequently.
Monthly: For those with a few key interest areas.
Quarterly: For those who like to save up their professional knowledge resources and catch up on the plane or during a quiet day at the office.
To select frequency, visit the My Preferences tab of your ASAE Member Profile and find Associations Now Plus under the "Newsletter" section.
Associations Now Plus delivers:
Quick, easy-to-digest articles with how-to, practical advice from professionals and experts in the association-management field.
In-depth analysis and expertise from the pages of Associations Now magazine.
Links to Models & Samples, upcoming education from ASAE University, and new releases from the ASAE Bookstore.
All custom-tailored to your individual interests.
Delivery Schedule
Based on your choice of frequency, look for Associations Now Plus in your inbox:
Weekly: Every Tuesday.
Monthly: The first Tuesday of every month.
Quarterly: The first Tuesday of March, June, September, and December.
New ASAE members are auto-subscribed to monthly delivery, and their topics are selected based on their job title or "primary interest area" given upon joining. Once enrolled, you can adjust your interests and frequency at any time.
ASAE publishes new articles every week, and you can expect new content in each major topic area (see list near top of page) at least once per month.
Weekly recipients will see new articles in some, but not all, of their interest areas each week, and can expect to see new articles in each interest at least once per month. It is possible that, for some weekly recipients, if no new articles have been published that match their interests in a given week, no email will be sent. Therefore, we recommend weekly delivery for only members with a wide variety of interests spanning several major topic categories.
Questions?
Contact us at [email protected].