Improve Membership Marketing With Three Strategies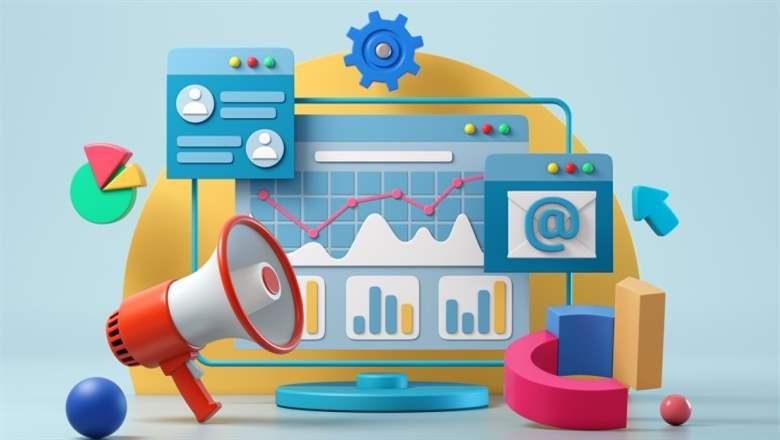 June 18, 2022
By: Grace Townsley
Sharing content, segmenting your audience, and leveraging word-of-mouth influence are three steps that can take your association's marketing efforts to the next level.
In today's tech-centric world, digital marketing and communication tools have become essential for associations. To survive and thrive, associations must be able meet their members where they're at: online.
Only with a strategic and innovative membership marketing plan can associations achieve viral growth. Consider these three communication approaches to modernize your membership marketing efforts.
Experiment With an Open-Door Strategy
One key decision to make when developing a membership marketing strategy is how to present your content. The right mix of free, paid, and premium content converts visitors to members and keeps your existing members coming back for more.
Once you've carefully considered your pricing structure and decided what to offer at each price level, it's time to start generating interest. A simple way to build an effective membership funnel that converts visitors into paying members is to give them a preview of your member benefits. This open-door strategy allows prospects to sample your valuable content and determine, from personal experience, if they want to buy in.
To create your own open-door strategy:
Decide what content to unlock for free visitors. This could be a few videos, downloadable resources, free events, or even the first session of a training course.
Market the free content. You can do this on social media, on your website, through emails, or wherever you meet potential members. The more prospects who engage with your free content, the faster your association can expand.
Continue engaging with potential members. Now that your visitors are interested, continue connecting with them. Send them a mix of free and premium content to incentivize them to join your association.
Segment Your Members
Does your association offer multiple membership tiers? If not, it's a strategy worth considering. Tiered membership allows your members to customize their association experience. While they can stay at the basic level and engage with other members, access resources, and attend some events, they can also upgrade their membership, unlock higher-level resources, and gain access to more exclusive events. These additional tiers allow your association to generate greater revenue and continue to provide greater value.
To market your tiers effectively, start by segmenting your membership list. This allows you to customize the messages you send to each segment, showing them highly relevant content and encouraging them to level up their membership at the same time. It also creates a more personal experience for every member.
Here are a few member segments to consider creating a tailored marketing campaign around:
new members
high-tier premium members
at-risk members who may cancel their membership
long-term members
members nearing renewal
One way to use this in practice: Segment and market to members who are nearing renewal, offering even greater value and benefits to them. Taking a more hands-on approach can ensure these members will continue engaging with your association.
Leverage Word-of-Mouth Marketing
For associations, word-of-mouth marketing is often the most beneficial. Referrals are particularly effective because they're trustworthy, authentic, and memorable. Your association can leverage this powerful strategy by encouraging your current members to share their positive experiences with their network and connections.
To maximize this strategy, consider the following:
Create a robust referral program. Offer benefits and perks to members who refer their network to your association.
Share user-generated content. Repost member content on your channels to build trust with your audience and support your members.
Encourage member and nonmember interactions. Prompt your members to connect with potential members at events and on your digital platform.
Word-of-mouth marketing is easy to leverage when you've built a positive member experience. That experience, when cultivated, becomes a vibrant community of like-minded users. Once your association forges a community, word-of-mouth marketing comes naturally. So, before you launch this strategy, be sure you're creating real value for your members.
Membership marketing doesn't have to be complicated, but it does take strategy. You must prove your association's value by allowing access to some of your content, personalizing every member's experience, and building a community where every member can't wait to refer a connection. With these strategies in place, your association can become a place where members find value and look forward to engaging.