A Blueprint for Associations to Win Back Sponsorship Dollars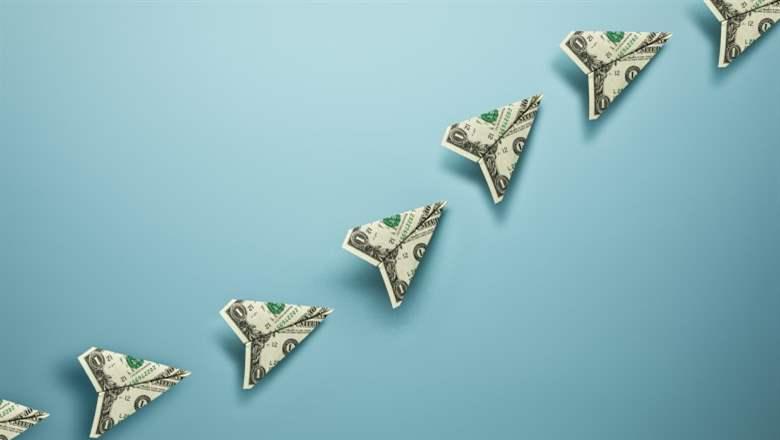 June 8, 2022
By: Jeff Schottland
Sponsors are reframing their approach to marketing. Here's how associations can shift their campaign offerings to keep sponsorship dollars flowing.
Association executives are breathing a collective sigh of relief as restrictions lift and business travel makes a slow but steady recovery. Even so, many organizations returning to live events are finding sponsorship dollars aren't following as closely as hoped. In fact, 55 percent of associations are in a worse financial position than last year, with 40 percent experiencing a decline in event revenue and 34 percent seeing a reduction in member dues, according to BKD's 2022 State of the Nonprofit Sector Report.
As a result, many organizations are aggressively launching nondues revenue initiatives. But if associations are going to unlock sponsor wallets, they will need to entice sponsors back to the decision-making table through new initiatives that align with changing sponsor needs.
Sponsors Want More Than Event Sponsorship
It may be easy to fall into the trap of rinsing and repeating the same sponsorship programs year after year, but it's imperative to continually ensure they're aligned as closely as possible with sponsors' needs. Particularly given that marketing budgets are at the lowest levels in recent history, according to Gartner's annual CMO Spend Survey 2021-2022.
Bruce Rosenthal, a consultant specializing in corporate sponsorships, explains that even as events make a comeback, relying primarily on events to engage corporate sponsors doesn't recognize the reality that sponsors market 365 days a year.
"Companies aren't looking for sponsorship opportunities," said Rosenthal. "They're looking for marketing opportunities, and associations need to reframe their approach because this requires a different mindset."
In Rosenthal's view, companies want three intertwining things when allocating their marketing dollars for association sponsorships: business development, brand differentiation, and thought leadership.
Thought leadership can help companies stand out from their competitors, and the differentiation they achieve through thought leadership will ultimately drive business for them.
"If companies can achieve these goals through an association's year-long sponsorship program and add that brand affinity with associations to the mix, they are likely to be very interested in that proposition," said Rosenthal.
An online resource library can help associations check all three boxes Rosenthal mentioned. Next up, we'll look at how that can work in practice.
Online Resource Libraries Target Core Needs
It's essential to target sponsors' core needs. Awareness-based sponsorship programs like newsletter or website display ads are no longer enough. When sponsors make their ROI forecasts, it comes down to the contacts they can expect to make with qualified potential buyers. Online resource libraries can provide the type of 365-day engagement they want to see.
For instance, when the American Public Transportation Association launched its online resource library at the height of the pandemic, it became a vital source of information for its members.
"Our members were on the front lines of the pandemic and needed information to keep going," said Jack Gonzalez, senior director of marketing and sales at APTA. "The resources that our sponsors were providing proved to be valuable to members, and the resource library continues to be an important source of nondues revenue for our organization as well."
An online resource library is an interactive platform on an association's website that provides sponsor-supplied thought leadership content to its members. Members get access to high-quality content resources and, when they register to access them, they become business development leads for sponsors. The association, in turn, grows a recurring source of nondues revenue as sponsors pay for their leads.
Another advantage of a digital resource library is that it offers sponsors a way to track and measure the marketing campaign's effectiveness. Marketing leaders are under enormous pressure to account for every dollar spent and measure its effectiveness.
Further, not only does an online resource library provide sponsors with an easy way to calculate their return on investment, but it also offers association leadership insights into topics resonating most with members. Armed with this intelligence, associations with online resource libraries can align their ongoing programming more closely with member interests.
To Build or Partner?
While some associations build internal custom resource libraries, others partner with third-party providers to launch turnkey, white-labeled programs. For associations considering the latter approach, look for a third-party partner that can provide a seamless member experience without any investment or overhead costs to build or manage the program. The right third-party partner will eliminate the need to invest in technology or reallocate, retrain, or hire new staff. Some third-party partners can even manage all or a portion of your sales effort.