A Real-World Example of a Hybrid Board Retreat—What Worked and What Didn't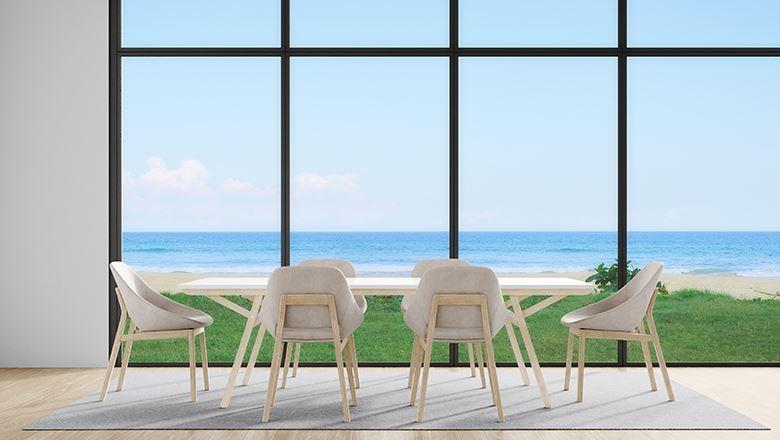 July 26, 2021
By: Orly Avitzur, M.D., M.B.A.
Ready to host a hybrid meeting? Find out what the American Academy of Neurology experienced when they convened a hybrid board retreat this year in Orlando, Florida. The results may surprise you.
Like many other organizational groups, the board of directors of the American Academy of Neurology moved all its in-person meetings online between March 2020 and April 2021. The resilience of AAN's board—already plagued by one of the highest burnout rates of all medical specialties—was sorely tested by a confluence of events, including social unrest, the cancellation of AAN's scientific annual meeting, loss of organizational revenue, and exceptional strain on members.
By 2021, the physicians on the board—which prior to the public health crisis had held quarterly face-to-face meetings—were experiencing isolation and risked an erosion of camaraderie. It was time for a reset.
In February 2021, almost the entire board, who are all considered essential workers, had received their COVID-19 vaccines. AAN thought this was an opportunity to bring the board together using a hybrid model, so two large villas in Orlando, Florida were reserved, which could house 24 people in private, en suite rooms and minimize exposure to the virus. The retreat, which took place from April 29 to May 2, included 20 board members and AAN's CEO in Orlando, while seven board members and 10 AAN staffers joined virtually.
The ability to choose between a live and virtual option will allow each attendee to weigh inconvenience, opportunity, cost, travel hassles, and health risks against the social and networking benefits of meeting face-to-face.
The agenda focused on an envisioned future and governance with the guidance of an expert facilitator. Although the meeting was a resounding success to all who attended in person, there were lessons learned about hybrid meetings throughout the four-day weekend. We found out virtual attendees had a less satisfying experience through an anonymized survey conducted after the meeting. The retreat and subsequent feedback taught us several lessons which will inform future meetings and enhance hybrid experiences.
Offer Attendees the Choice of Virtual or In-Person Attendance
Despite promising signs of pandemic recovery, organizations and corporations will need to accommodate team members who need to avoid in-person meetings due to immunocompromised states or other health concerns and those who elect to forgo vaccination.
The ability to choose between a live and virtual option will allow each attendee to weigh inconvenience, opportunity cost, travel hassles, and health risks against the social and networking benefits of meeting face-to-face. Both groups will need to learn how to work together to create engaged, productive teams.
Know Your Environment and Plan Accordingly
Our survey revealed that the disparity in overall satisfaction among attendees had to do with the ability to interact during discussion portions of the meeting.
Sending an advance team to test the audio-visual capabilities, assess equipment needs, and design the physical layout for onsite attendees is a good idea to enhance the experience for both groups in the future. Having one large screen for everyone to see the virtual participants and an extra camera for remote attendees to see onsite participants would also optimize the experience.
Design Separate Social Activities for Remote Participants
Organizers felt that socialization was important to ensure continuity among board members, given onboarding of new members. We learned that it is challenging to engage virtual participants in social aspects of the meeting effectively as the in-person social environment did not translate well virtually.
Although attendees appreciated the social events onsite and interactions with others (95 percent were very satisfied), none of the remote attendees were very satisfied with their experience interacting with onsite attendees, and 72 percent were either dissatisfied or extremely dissatisfied.
As one virtual attendee said, "It was hard to watch our colleagues being so deliriously happy at the retreat while we were not there." We will design future hybrid meetings to include separate entertainment and social hours that are specifically geared for including virtual audiences.
Engage In Real-World Tasks Instead of Team-Building Exercises
As physicians, most of us had taken part in formal, facilitator-led team-building exercises over the course of our careers, and the nature of our profession made many of us skeptical of them. What we found during this retreat, however, was that onsite board members and the CEO ended up being regularly engaged in tasks and working in small groups to take care of logistics. This included meal preparation, shopping, clean-up, chauffeuring, and other activities that were effective in building good will organically.
Entertainment was DIY as well. We hosted a magic show demonstration, a pie-making class, a scavenger hunt, and a poolside stretch class. AAN's longtime former CEO—whose retirement celebration had been cancelled due to the pandemic—made a surprise appearance disguised as a Disney character.
The upshot? After the retreat, only nine percent of remote attendees felt more camaraderie while 100 percent of onsite attendees felt a great deal of camaraderie. It turns out sharing in onsite responsibilities helped foster feelings of solidarity by everyone who attended in person.
Mary Post, M.B.A, CAE, AAN's CEO, James C. Stevens, M.D., AAN's immediate past president, and Janis Miyasaki, M.D., M.Ed., AAN's vice president also contributed to this article.