Balance Free Expression and Office Harmony in an Election Year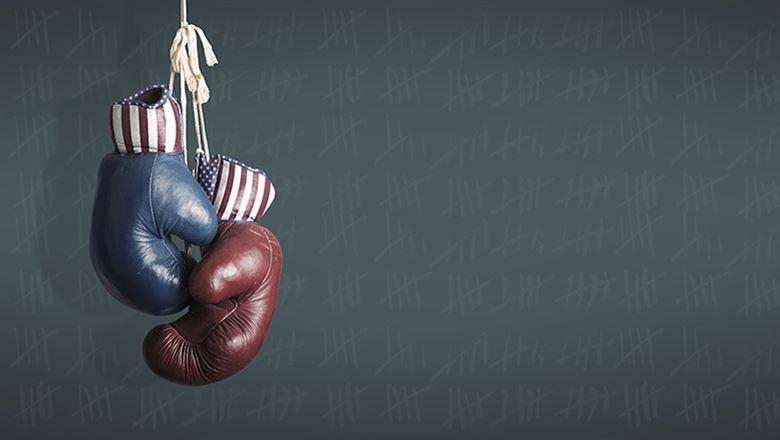 March 8, 2016
By: Alex Beall
It's election season, and employees are bound to discuss the candidates and the issues. Sometimes these conversations can get heated, creating a delicate balancing act for managers who seek to welcome diverse viewpoints while ensuring productivity and civility in the workplace. Having smart policies in place will help keep the political heat to a minimum in the office.
With election season in full swing, political talk and activity may seep into the office corridors. Managers have the delicate task of regulating political expression while supporting diverse viewpoints, ensuring an inclusive culture, and nurturing camaraderie among staff.
It's a tricky position: Managers and HR departments need to decide when to let diverse views exist in the open and when to shut them down. Barbara Mitchell, a human resources management consultant and Association CareerHQ's "Ask the Expert" blogger, says this balance is difficult to strike and depends just as much on proper discernment as on official policies and guidelines.
"You certainly don't want to cut your employees off from having conversations with each other, but you want to make sure that conflict does not arise just as you would in any workplace situation," she says.
Managers need to be observant and prepared for when controversial topics come into conversations. When the discussion becomes heated and starts to hinder work, managers may need to ask the employees to end their conversation or to take it outside the office if they wish to continue.
People just disagree on things, but in the workplace, if it causes work to be interfered with, then it's not appropriate.—Barbara Mitchell, Association CareerHQ "Ask the Expert" blogger
"It's not just political. It can be sports-related. It can be religious issues," Mitchell says. "People just disagree on things, but in the workplace, if it causes work to be interfered with, then it's not appropriate."
While policies regarding political expression can help limit conflict, they can also seem at odds with efforts to encourage people of diverse backgrounds with different experiences to share their viewpoints—a critical component of workplace inclusivity. So, when policies are implemented, they should apply to all controversial topics rather than single out political talk.
Mitchell's preferred approach is to create a values statement that clearly outlines the expectation of mutual respect in the office, making it part of the workplace culture. Managers should regularly remind employees of the organization's values during meetings, and the statement should be posted in plain view, she says.
But this issue isn't limited to chatter. Political expression can come in the form of T-shirts, hats, buttons, and posters, none of which should be specifically banned, Mitchell says. If managers want to keep clothing supporting a candidate out of the workplace, they should do so by including a line in the office dress code prohibiting clothing with writing.
Similarly, if employees are permitted to decorate their workspaces, they should be free to include political decor—until it starts to create division in the office. "If that political poster is causing people to scream and yell at each other, then it becomes a management issue," Mitchell says.
Employers are free to limit or bar political speech, as employees don't have First Amendment rights in the workplace, says Jim Kahl, a partner at Whiteford Taylor Preston and political law expert. But that's not necessarily the best tactic.
Kahl says that a complete ban on political talk doesn't work because it is difficult to monitor all office interactions, but managers could still ban political posters and clothing (with the exception of union-related buttons and pins in a unionized workplace). Whatever the policy may be, Kahl emphasizes that the key to managing a diversity of views is thorough, balanced enforcement.
"Certainly [management] would want to make sure if they're enforcing that kind of policy, it's done in an even manner, and that it's not just enforced on one side of the aisle or the other," he says.
Kahl says managers need to uphold a code of decorum, and just because the situation involves politics doesn't mean a manager should be less inclined to step in when needed to remind employees of what behavior is appropriate in the workplace.
"It's important for employers that whatever kind of speech [employees] engage in in the workplace, whether it's political speech or not political speech, it must be respectful of the views of other employees," Kahl says.
In addition, organizations should have clear guidelines regarding political activity in the workplace to protect themselves, Kahl says. The use of organizational resources to support political campaigns is illegal, and if an employee uses too many office resources or on-the-clock hours for political work, the organization will be liable.