Shaking Up the Meetings Content Model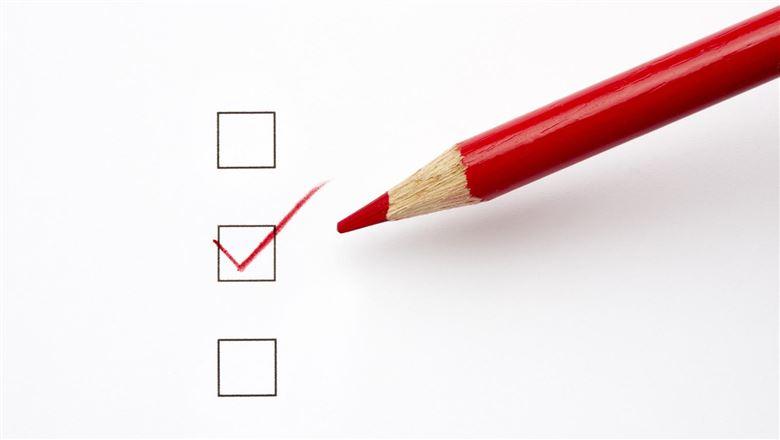 Associations Now September/October 2014
By: Kristin Clarke
While few associations are totally bailing on the traditional RFP-and-review-committee model to develop conference content, pressure to innovate is building. Many organizations are freeing content planners to venture into new methods of creating the learning experiences that today's attendees demand. The kicker? Sometimes less is more.
Speaking animatedly, MBA graduate students and young corporate professionals filled small tables and began brainstorming how to get Target customers to utilize more reusable bags. The discussion was not a random college assignment.
Participants were attending the 2013 national conference of Net Impact, a nonprofit community of young corporate leaders and students committed to using business to create positive social change. Leaders from conference sponsor Target were taking notes. It was real-life, real-time design thinking—and a long way from the typical three-person "expert" panels that jam most conference agendas.
Net Impact is one of many organizations revamping their models for developing high-quality conference content, driven by neurological research into how people learn, shifting attendee expectations, and the proven success of alternative learning formats.
Examples of this evolution can be found at association conferences of all sizes, sectors, and professions. While stories and angst about changing models vary, a few common threads are emerging:
The one-month RFP process is a thing of the past. Content development for conferences has become a structured year-round process that takes more resources and effort because great content can be complicated, and front-burner issues change fast.
More staff are being dedicated to content development. Conferences are top revenue generators, and associations need to ensure their success as valued member benefits. In other words, content development is no place to be chintzy.
Staff-driven content creation is gaining favor over RFP-based content curation. Increasingly, content development is being reclaimed in-house, even as staff expand the diversity and numbers of people they tap for ideas or speakers.
While 25 percent of Net Impact's sessions are crowdsourced via a Work shopper platform that taps the group's broad network, and another 25 percent are proposed by chapter partners around the conference's host city, half are staff-driven based on input from speaker interest forms and staffers' professional networks.
Similarly, the National Association of Secondary School Principals (NASSP) took a hybrid approach this year, having skipped the RFP process in 2013. It ran a call for speakers, rather than topics, and asked their areas of expertise. The planning team accepted some but reached out to other speakers based on their field work and alignment with meeting topic "strands."
Five Trends Changing How Attendees Learn
Second-guessing what content and formats will ensure each attendee's best learning experience is likely futile, say many content designers. That mindset is driving a wave of creativity in content planning that has shaped five new content development trends.
1. Real-Time Learning
One of the hottest conversations in the conference learning space focuses on whether and how much planners should release responsibility for a structured education lineup and instead trust attendees to shape their own learning in the moment.
Content by the Numbers
Net Impact uses three primary methods to develop content for its 100–120 conference sessions.
(Percentage developed via RFP: zero.)
25% Crowdsourced via Workshopper
25% Partner chapter-driven
50% Staff-driven with input from broader network, local host committee, and speaker interest form
Real-time learning occurs "whenever there's real-time curiosity," says Elliott Masie, CEO of the Masie Center, a learning-focused think tank in Saratoga Springs, New York. Increasingly, conference content developers are recognizing the need to loosen their micro-planning propensity and let more learning roll out organically.
Emerging as a compromise is a hybrid: a solid agenda of sessions—many now interactive or "experiential"—interspersed with spots of spontaneous learning. The latter can take the form of informal meet-ups, Twitter-driven conversations that turn face-to-face, or participant-led "unconferences."
"The amount of real-time content developed goes up each year at our Learn Conference," says Masie, who estimates his 2014 attendees will spend 15 percent to 30 percent of their time in real-time learning situations.
He advises content designers to allot time slots for real-time learning and physical spaces such as "conversation bistros" for people to connect. He adds that finding good facilitators and marketers for real-time offerings is important, "because just having them listed on a whiteboard or app doesn't get to people."
2. Personalization
Many content designers view personalized learning—in which the learner decides where and how to tap the knowledge he or she wants—as the key to attracting future attendees. They cite high satisfaction ratings with techniques such as onsite mini-coaching or "content villages" with short competency tests followed by custom interpretation.
According to Net Impact Conference Director Jessica Fleuti, a popular hybrid of personal and mass learning occurs at its "Needs and Offers" session, where attendees each ask for something they need (such as a professional introduction to someone in a certain company) and the audience tries to help. "The idea is that it can be amazing how quickly you can get things done that will help you make a bigger impact just by asking people in the same physical space as you," Fleuti says.
3. Mixing New and Traditional
Despite an emphasis on innovation at the annual Consumer Electronics Show (CES), its content development model may look familiar: Planners use an RFP process to poll the tech community for ideas and accomplished presenters, and they tap an advisory panel that debriefs after the conference and forecasts trends.
The Drive for Diversity
Most conference content developers are highly attuned to the need to bring diverse voices to the learning agenda. Some conferences succeed more than others on the diversity and inclusion front—Net Impact, for example, tracks metrics related to speaker gender and racial identity.
One of the biggest challenges cited by content planners is that diversity is not always visual. Many D&I elements, such as cultural background, political persuasion, and sexual identification, are less obvious and can be more difficult to track, planners say.
That doesn't mean associations aren't trying to address representation creatively:
Unsatisfied with its conference diversity, Net Impact partnered with Symantec Corporation specifically to establish chapters at historically black and women's colleges and is working to get those members to conferences.
Beverly Hutton of the National Association of Secondary School Principals uses the conference's Breaking Ranks School Showcase to highlight often-diverse leadership teams who've turned around formerly low-achieving schools in urban, rural, low-income, and other areas.
Elliott Masie of the Masie Center notes that a diverse speaker lineup can't happen if it's considered only at conference-planning time. "The easiest way to ensure we get diversity is by who we are talking to in our field throughout the year," Masie says.—K.C.
Uncommon, though, is its reliance on "content partners." These are media partners and other external companies with whom CES contracts to "highly produce" up to 60 percent of sessions, although "we have to review and approve their proposed topic, and the actual session content is developed in partnership with us," says Tara Dunion, senior director of event communications for the Consumer Electronics Association. "We vet those partners carefully, and they're experts on providing content in areas in which we currently aren't, so they supplement our work."
Internally, CES develops 30 percent to 40 percent of sessions, matching appropriate speakers and choosing formats. For keynotes, CES accepts company pitches and polls attendees about whom they'd like to hear speak. Staff also scans the industry for "energy and reputation."
"The process creates buckets of hot topics and helps inform the call for speakers, where we can create categories we want," says Dunion.
Some content partners work with CES on exhibit areas and offer corresponding education. That's the case for two new association partnerships: The Association of National Advertisers will develop content tailored to advertising and creative content professionals, and the Sports and Fitness Industry Association will host a new CES sports technology marketplace.
"It was a strategic move on our part," Dunion says. "We asked who has the target audience and expertise who already knows this space so well."
4. The Rise of "Lay Experts"
There's been plenty of heated debate about which content is best for attendees: expert or peer-based. In her book, Eyes Wide Open, Noreena Hertz lauds the value of "lay experts," untapped employees or other people who lack fancy titles but who have valuable experience or knowledge to share.
"We are far too accepting of what experts say … and that isn't good," Hertz says. She cites an Emory University experiment that shows the independent thinking part of a person's brain "switches off" when listening to a so-called expert. "They just trusted what the expert said, right or wrong, and experts do get things wrong."
Content designers report some "expert fatigue" among attendees. "We've gotten feedback from principals that they want to hear from more practitioners," says NASSP Director of Professional Development Beverly Hutton, who has designated space for a possible first-time meet-up by principals at the organization's upcoming conference. In the same keep-it-real vein, NASSP's popular daylong Breaking Ranks School Showcase features school leadership teams with tangible accomplishments, followed by small-group "Concurrent Conversations" with the principals involved.
Net Impact takes a different approach that mixes experts with lay attendees at its always sold-out "no-host dinners." Using local restaurants, Net Impact books 10-person dinner reservations, each designated with one of several discussion topics. Attendees sign up for their choice and go to the assigned local restaurant to talk about it in a podium-free environment.
5. Experiential Learning
All content at the NASSP conference is interactive and experiential, with no "sit-and-get" allowed, Hutton says. Net Impact's experiential content hovers around 65 percent, and Masie's Learn conference is at 55 percent. Clearly, the tipping point is here.
"If I want to listen, I just watch a videotape," Masie says. "If I go to a meeting environment, I want to spend 60 to 70 percent of my time doing and dialoguing."
Net Impact is "always trying new formats," says Fleuti, because its 2,475 attendees demand ever-more experiential learning. One hit: Networking Salons, small-group conversations where attendees rotate tables every 30 minutes to talk in-depth with 10 featured presenters.
Experiential learning can require greater facilitation, more speaker training, and an openness to trying alternative learning formats that may sometimes fall flat. Masie recalls his boxing-ring staging of a "Great Debate" session.
"I wanted it to be like a 'Saturday Night Live' thing, but we couldn't get people to fiercely battle," he says. "What we realized afterward was that the social cost of truly being deeply oppositional to another person was too high for people."
Lesson learned.
Learn More
"Event Planning: Why the Learning Experience Matters," by Samantha Whitehorne, Associations Now, September/October 2013
"An Education Revolution," by Kim Fernandez, Associations Now, August 2012
"Cyber Game Engages, Educates, and Rewards Meeting Attendees," by Rob Stott, www.associationsnow.com, August 15, 2013
[This article was originally published in the Associations Now print edition, titled "Free Your Content."]