Associations Embrace New Membership Models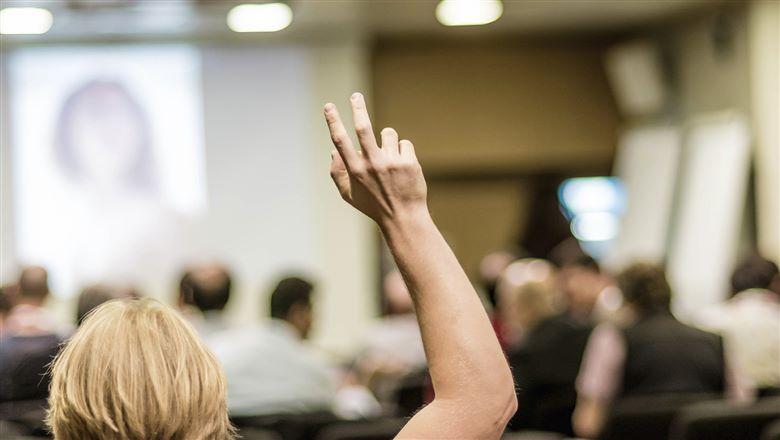 By: Kim Fernandez
To meet today's goals, associations are looking beyond traditional membership models.
Joining an association used to follow one model: Fill out a form, make payment for an annual fee, and voila, you're a member.
However, as priorities, economies, and technologies change, the standard single-member model doesn't always work anymore. As a result, many associations have changed their membership structures, offering varying levels of membership to meet different needs, switching from individual to corporate memberships or vice versa, introducing virtual memberships, and exploring a la carte memberships that vary from free to full-price depending on circumstance.
Those associations that have changed their structures say they did it not only out of necessity but also to make themselves more relevant and valuable to their members. While the process certainly isn't instant or painless, they say that, in the end, considering new options gave them more flexibility and helped them stay competitive in an increasingly tight market.
Direct Memberships
The Washington, DC-based American Hotel & Lodging Association (AH&LA) enjoyed a very traditional national association membership setup for a long time—those who joined one of its state affiliates received national membership automatically. "Most of our members came from that dual membership model, and it served its purpose for many years," says President and CEO Katherine Lugar. "Through extensive research and study, our members told us they wanted AH&LA to be more focused and more effective in government relations, advocacy, and communications. We needed to change our model to make that happen."
Advice to Associations
Association professionals who've gone through membership structure changes offer some advice to those considering it.
"Get the best advice you can from people who know the best practices in your area," says Vice Admiral Norbert Ryan Jr., president and CEO of The Military Officers Association of America. "Talk to your peers in other associations, see what people are doing in the industry, and know that people have a choice."
"Don't forget personal connections and outreach," says Katherine Lugar, president and CEO of the American Hotel & Lodging Association. "Every day, I try to call 10 people I haven't talked with yet to make sure they're going to understand. Nothing is more effective than direct and personal outreach."
"Think through it from beginning to end," says T.J. Cantwell, membership director, International Parking Institute. "A change for change's sake does not make sense. Weigh the pros and cons, get champions on your board, and do your research before even proposing a membership change. Once the change is made, be prepared to move quickly and be consistent with your message."—Kim Fernandez
Starting January 1, AH&LA began offering direct memberships to all segments of the hotel and lodging industry. "Our members aren't only the brands and properties you typically think of," explains Lugar. "It's also ownership companies, real estate investment trusts, local franchises, management companies, and independent hotels, and all of those are a very important part of our membership model and have the opportunity to join directly."
State associations also became direct members, allowing the association to "harness every segment of the industry under one national umbrella," says Lugar. "This lets us focus on government relations in Washington, DC, and allows state associations to focus on their backyards and what they do best."
AH&LA conducted several studies before hosting focus group interviews and meetings of a strategic planning committee on the changes. They also worked with state groups, committees, and a funding task force. All in all, the change took about two years to structure and implement, including communicating with members and staff.
"The moment the membership approved the new model, we went out with very broad and repeated communications to every segment of our membership," says Lugar. This included conference calls, emails, messages from the president, and webinars, along with industry press articles and targeted advertising.
"Because the process has been inclusive and deliberate, it's been received really well," says Lugar. It was critical to bring every stakeholder to the table throughout the process. "That helps get broad support for where you're headed, and even generates more excitement," she says.
The numbers of members who support the change is "overwhelming," Lugar says. "Even though it's a dramatic change, it's being welcomed and applauded."
Corporate Memberships
The International Parking Institute (IPI), based in Fredericksburg, Virginia, is the world's largest association for parking industry professionals. For 50 years, dues were collected from organizations, but memberships only covered one or two people in each company.
"Theoretically, we were acting as if we were operating a professional society instead of representing and providing services to all of our members' employees," says Executive Director Shawn Conrad, CAE. As a result, he says, other employees at those companies began finding "creative ways" to be involved.
After discussions with staff, volunteers, and its board of directors, IPI debuted a new organizational membership in July 2011; it covers all employees of each member organization.
"The change in membership structure has helped IPI increase our reach from approximately 1,400 individuals to more than 4,000," says Membership Director T.J. Cantwell. "That translates to more people participating in networking events, committees, conferences, and buying additional IPI products and services."
IPI notified members of the change on a rolling basis over 12 months; memberships renew on an anniversary date basis, and each member receives a letter and email close to that date. The association also promoted the change in its monthly magazine and biweekly e-newsletter, and provided staff members with a list of talking points to ensure a consistent message.
"IPI has seen dramatic membership growth since implementation," says Cantwell. "The number of active parking professionals in the IPI community has increased by nearly four times." Nondues revenue has also increased.
"The main benefit for IPI and our members," he says, "was the ability to offer more individuals in the parking industry the resources they need."
Free Memberships
The Alexandria, Virginia-based Military Officers Association of America (MOAA) boasts a strong history: Founded in 1929 as The Retired Officers Association, it long offered benefits to veterans and active members of the military. But as time went on, membership numbers dwindled.
"With the word 'retired,' we didn't think we appealed to those in second careers or those serving our military in active duty," says Vice Admiral Norbert Ryan Jr., president and CEO. "That was the beginning of some strategy setting." The group changed its name in 2003.
"Our members give us volunteer time, dues, royalties, and eventually, investments that accrue," he says. "So the big, hairy, audacious goal for us is to keep our membership up. That gives us resources and volunteers and clout on Capitol Hill."
When scores of young troops began serving in Iraq and Afghanistan, MOAA started batting around the idea of a free one-year membership structure. That eventually grew.
"These young men and women are lucky if they're under the same roof as their family for eight out of 36 months," says Ryan. "They don't have time for their daughter's soccer game or their son's piano recital or math homework. How are we going to influence them with our association?" The answer was a three-year complimentary membership. "These people have known nothing but war for six, seven, eight years," says Ryan. "We decided that we needed time to introduce ourselves."
New members are offered the three-year option gratis and receive basic membership benefits. Longer-term members pay for life or premium memberships and receive additional benefits and services that translate to added value. The hope is that after enjoying three years of introductory memberships, younger members will opt to pay for continued services.
"Our membership has held at 385,000," says Ryan. "We believe with this new model, we can plateau at about 400,000 in the next three to five years."
The structure was introduced to every membership segment, including 60,000 spouses of deceased soldiers, along with chapters and state councils. "They all said we should have done this a long time ago," says Ryan. It's been very well received since then.
"For us, it was a simple look at the risk of standing pat or the risk of doing something new," says Ryan. "The biggest mistake for us to make is to become obsolescent."
Kim Fernandez is a freelance writer based in Bethesda, Maryland. Email: [email protected]
[This article was originally published in the Associations Now print edition, titled "Out With the Old."]