No Two Association-Consultant Relationships Are Alike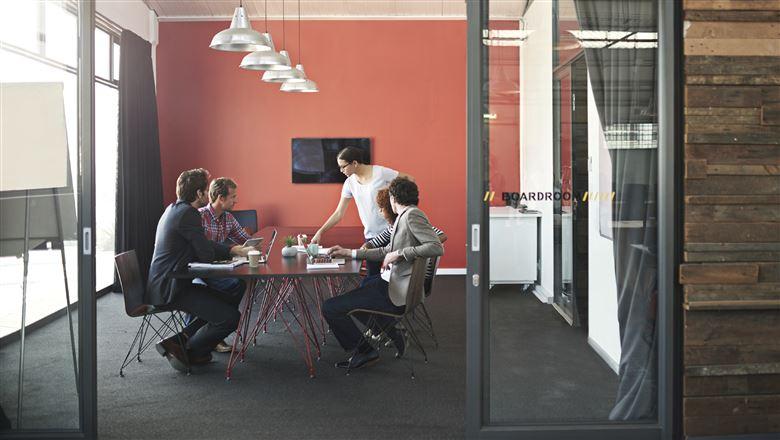 By: Apryl Motley, CAE
No two associations are the same, and that goes for consulting projects too. That's why consultants offer associations a full plate of options for structuring relationships and selecting the best professionals to meet their needs.
Your initial conversation with a consultant might begin something like this: "Would you like to see a menu?"
Like great restaurants, consultants want you to have choices. They want you to communicate openly about your needs, so they can find the best way to structure their working relationship with you.
What might that look like? Here, association executives and consultants share some of the ways they've found to work productively together. It's a varied menu. Bon apetit.
Services or Strategy?
Perhaps the first critical decision is whether your organization wants to engage a consultant to perform direct services or to establish a strategic relationship.
"There's definitely some confusion around when direct service is needed versus strategic consulting," says Pamela Strother, CAE, principal at Sponsorship Specialists.
Set the Stage for Success
What makes for a successful consulting relationship? "I put the success of an engagement firmly on the client," says David A. Fields, managing director of the Ascendant Consortium and author of The Executive Guide to Consultants. "You can complain about a consultant, but you set the stage for success."
Here are a few stage-setting tips from consultants and association executives:
Take advantage of free consultation calls. "Association executives don't take enough advantage of the opportunity to talk with consultants prior to their submitting RFPs," says Pamela Strother of Sponsorship Specialists. "Through a brief call, the consultants can learn more about organizational challenges that likely aren't stated in the RFP and then tailor their proposals accordingly."
"An association taking the time to have a brief conversation prior to a consultant submitting an RFP shows investment in the project and often illustrates the organization's approach to working on the actual project," says Vetted Solutions' James Zaniello.
Treat hiring a consultant like you would hiring an employee. "I am looking for the same traits of integrity and honesty in consultants that I am looking for in full-time employees," says Patrick D. Jones, CEO of the International Bridge, Tunnel, and Turnpike Association. "You have to have a good relationship with whomever you hire and speak a common language."
Be inclusive. "Consultants are an extension of your staff team, and you should consider them that way," says Kristine Metter, CAE, vice president for member services at America's Essential Hospitals. "They should be viewed as a complete asset and ally to you."
To illustrate the distinction, she offers this example of her "very fluid model" for working with clients: "The most direct model I offer is serving as the primary sponsorship solicitor for the organization. My most rewarding is when I engage in coaching an executive director, for example, who wants to improve her skills in soliciting sponsorships. [In one such engagement] our work involved weekly coaching sessions."
Separately, Strother plays a more strategic role within a larger consulting firm that serves large trade associations. "I've basically become the primary sponsorship solicitor for the association, working on a team of staff and consultants," she says.
When Strother was brought on, "the firm had a successful multiyear relationship with the association," she says, "and concerns were raised about the association's sponsorship program, but that wasn't the firm's expertise."
In general, Strother prefers to work with clients on sponsorship strategy for at least a year because she knows "it will take that long to form sponsorship relationships and produce great results." If the organization is truly committed to making significant changes to its sponsorship program, that can't happen in a vacuum.
"If you approach this process as being transactional and something consultants will make happen all on their own rather than entering into a partnership to further strategic vision, you're setting yourself up for failure," Strother says. "The model I use is very satisfying because clients can see the tangible work that's taking place."
And that's the ultimate goal: satisfaction. To achieve it, consultants and their clients have applied different management models to their relationships.
A Mix of Models
Every organization's needs are different, but as long as they are clearly communicated, the consultant and the association can work together to determine how best to manage their relationship. Here are some examples of management models that have proved effective.
Outsourced staff role: At one time, the International Bridge, Tunnel, and Turnpike Association had a full-time financial staff person, but now IBTTA contracts with a local accounting firm that provides its current chief financial officer.
"We realized that we did not need a full-time staff person for that role," says Executive Director and CEO Patrick D. Jones. "Our CFO comes into our offices one day a week to cut checks and pay bills. The rest of the work, such as preparation of budgets and financial statements, she can do from anywhere. It's like a staff position, but it's outsourced."
Per-project approach: There are instances when it makes sense to work with a consultant on a per-project basis, such as when conducting an executive search. "We're primarily engaged in one search at a time," says James Zaniello, president and founder of Vetted Solutions.
While Zaniello generally works with clients on a per-project basis, his firm has several repeat clients that have used its services over the years. "The benefit of having an informal or formal relationship with the same consultants is that they already know the organization's culture, history, and people," Zaniello says.
And the consultant doesn't stop thinking about the association just because the engagement is over. "A year after the search, we hope clients will come back and ask questions," Zaniello says. "Perhaps, they just need intelligence about what's happening in the marketplace."
Extended engagement: When the American Medical Student Association hired Elizabeth Weaver Engel, CAE, to help with conference marketing, she knew she would be working with the organization for several months beginning in October 2012 through its annual meeting in March. "AMSA asked for my ongoing involvement upfront," says Engel, CEO and chief strategist at Spark Consulting LLC.
After the marketing plan was created and accepted, she stayed on in a project management role to ensure that it was fully implemented, which she says "allowed us to evaluate and make adjustments as we were working on the plan together."
Engel says that, too often, especially in small associations, adequate time isn't allocated to analyze results after plans are executed. She attended AMSA's annual meeting and facilitated a final debriefing meeting once it was over.
Master agreement: One of the most time-consuming elements of forming relationships with consultants is negotiating and establishing terms of doing business. Chip Levy of the Rochelle Organization has streamlined this process by creating master agreements for some of his clients.
"In a typical agreement, there's a scope of service outlining what the organization is actually buying, and then there's all the boilerplate outlining the legalities and administrative requirements of the relationship," Levy says. "Getting the terms accepted by the attorneys at the association and the consultant can take quite some time."
Given that, Levy "builds an agreement that addresses the boilerplate issues the first time and only time." In his view, the terms of the initial agreement will govern what he expects will be an ongoing relationship involving a succession of services.
Instead of generating a new contract each time he does work for a client, he creates one-page addenda for subsequent projects that reference the original master agreement. "This approach lets us focus on getting the scope of work right, provides for a quick sign-off, and then we're off and running," Levy says.
Talent Teams
While each model is different, a trend that's emerging across the board is that of consultants working in teams to provide the best solutions to their clients. In some instances, consultants propose a team approach when replying to RFPs. In others, associations have sought different services for the same or related projects from multiple consultants.
This was the case when America's Essential Hospitals created a team of two consultants to update its strategic plan and implement a branding campaign. When the organization started the RFP process 18 months ago, it invited consultants to submit proposals for one project or both.
"We ultimately selected two consultants because we felt that they each had particular strengths in their areas," says Kristine Metter, CAE, vice president for membership services. "Once we reviewed their proposals, we had the conversation about their working together as part of the interview process."
A cooperative work plan was particularly important during the research phase, because the association did not want the consultants to be conducting separate surveys or focus groups. While the strategic planning consultant took the lead during this phase, Metter says, the branding consultant contributed questions, observed focus groups, and had access to survey data.
Once the first consultant delivered a five-year strategic plan, the other began work on one of its primary objectives: establishing a new mission and vision. This ultimately led to rebranding and a name change.
"Both [consultants] reported that they were glad that we were clear with them about working together from the outset," Metter says. "They thought it worked really well."
Apryl Motley, CAE, is a writer, editor, and communications consultant based in Columbia, Maryland. Email: [email protected]
[This article was originally published in the November/December Associations Now Guide to Consulting Services supplement print edition, titled "Something for Every Taste."]