A Collaborative Diversity & Inclusion Strategy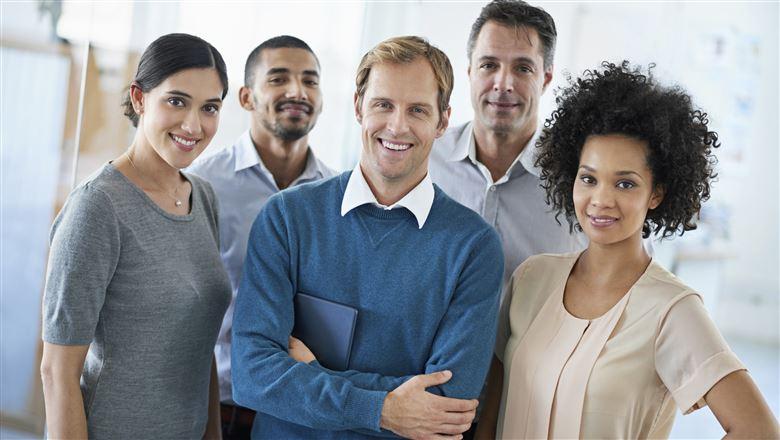 By: Samantha Whitehorne
The National Engineers Week Foundation's Diversity Council illustrates how the power of many is greater than the power of one. [Titled "Sketching Out a D&I Strategy" in the print edition.]
The National Engineers Week Foundation—a coalition of stakeholders in engineering and technology—has two main jobs: celebrating the engineering profession and creating the next generation of engineers and technical professionals. Unfortunately, the latter is becoming increasingly difficult.
While jobs requiring engineering and scientific training are growing at a rate five times that of other occupations, the average age of America's science, technology, engineering, and mathematics workforce is rising. The foundation attributes this to a number of factors, including the lack of educational preparation or motivation for a large portion of the K-12 population to pursue engineering in college. It estimates that fewer than 15 percent of U.S. students possess the prerequisites to pursue science and technical degrees.
And just attracting students to the engineering industry isn't enough today. The foundation must help attract students who represent the entire spectrum of the country's demographics. For example, female students make up more than half of all college undergraduates, but they comprise only 20 percent of engineering undergrads. And African Americans make up 10.8 percent of all undergraduates but only 5.3 percent of engineering students.
With representation of diverse groups continuing to decline in the engineering field, foundation Executive Director Leslie Collins says, "Diversity was always a part of everything that we do, but given the trends, we recognized the need—and opportunity—for something more formal." Despite having only a small staff (four full-timers; one part-timer), the foundation set out to create it.
Where It Started
National Engineers Week Foundation Diversity Council Members
American Association for the Advancement of Science: Project on Science, Technology, and Disability
American Association of People with Disabilities
American Indian Science and Engineering Society
Chinese Institute of Engineers-USA
MentorNet
National Action Council for Minorities in Engineering
National Association of Multicultural Engineering Program Advocates
National Organization of Gay and Lesbian Scientists and Technical Professionals
National Society of Black Engineers
Society of Hispanic Professional Engineers
Society of Women Engineers
The National GEM Consortium
Women in Engineering ProActive Network
As part of its Engineers Week 2008 (the foundation's cornerstone program to get kids and adults excited about engineering), the organization asked its steering team—made up of one engineering professional society and one corporate partner—what its initiatives and priorities were for that year. Corporate partner IBM suggested diversity.
"They have a very mature, formal diversity program, so we talked with them about how we could take a more formal, networked approach to diversity in the engineering space, realizing it would benefit all of our partners," Collins says.
Step one was to hold individual meetings with organizations that the foundation and its steering team thought would be interested in this formal approach. Step two was to bring these interested groups together.
"We spent a day and sat with people to have very frank and candid discussions about the possibility of creating something, their experiences around diversity efforts, and what worked and did not in the past," says Collins. "At the end of the day, we asked, 'Is this worth doing or not?' We concluded that none of us was as strong as all of us, and that these organizations could have more power together."
The result: the National Engineers Week Foundation's Diversity Council.
Where It Stands
Today's council—13 members strong—is a strategic alliance of engineering and audience-specific organizations dedicated to advancing diversity in engineering and contributing to a more nationally coordinated diversity outreach strategy in the engineering and technical professions.
More recently, it's grown to include the LGBT and disability communities, a purposeful expansion based on examples from the corporate sector.
"The diversity councils and groups I've seen are more along the lines of race or gender organizations. But now those groups are thinking about disability groups within their own organizations, so we make connections in the council that members can bring back to their own groups," says Collins. "We also wanted the council to be able to look at our stuff—materials, resources, images, language—and serve as our lens to make sure we're up to the task internally as well."
In addition, the council collaborates on projects that add value to the members' organizations as well as to broader communities. One recent example is a guidance counselor toolkit for middle- and high-school counselors to introduce and advise kids about engineering. While the foundation has been working on this project with another association for a few years, the next step was a turnkey lesson plan.
"As the diversity council was talking about it, someone representing the disability community said not to forget about those kids because often they are left out of those conversations and experiences when it comes to engineering and technology," says Collins. "Thanks to the council, the toolkit will address this, benefiting not only that individual member's work but also the larger council's goal to broaden the engineering community."
She adds, "The council draws upon the member organizations' individual interests and strengths to present a stronger and wider-reaching message."
Where It Goes Next
Assess Your Diversity and Inclusion Efforts
ASAE's new interactive tool helps associations measure their D&I progress
ASAE, in collaboration with Dynamic Benchmarking, soon will launch the Association Inclusion Index, the first research-based assessment tool with benchmarking capabilities for membership organizations.
"The business community has long recognized that inclusive leadership, policies, and practices are key to innovation and success in a rapidly changing global economy," says Rosa Aronson, CAE, executive director of TESOL International Association and chair of ASAE's 2012-2013 Diversity and Inclusion (D&I) Committee."Now the association community will also be able to leverage best practices in that area."
When using the tool, organizations will answer questions on five areas most significant to D&I policies and practices in association management. Upon completion, the organization will receive instant feedback on its strengths and opportunities for growth in each area.
Eventually, the index will have the ability to show how each participating organization is doing relative to others.
Rob Stott is editorial assistant at Associations Now in Washington, DC. Email: [email protected]
Collins attributes the success of the council to the collaboration and trust that exists among its members.
"I always say, 'I don't know what I don't know, so you just have to tell me,'" she says. "Of course, we'd like to be doing more, but we've been careful and honest in our approach. The council has to have value—they have to feel it, and we have to feel it."
To that end, the council is just starting to look at metrics and how to track and make sure the diversity message is getting out. Council members recently began training volunteers for judging student engineering competitions. "The members with expertise talk about how to deal with kids, how to communicate to girls versus boys, and how to get the message that engineering matters out there," Collins says.
For other organizations thinking of implementing a similar networked diversity strategy, Collins has some advice: "Take your time. Know your niche. Know your value-add, and set expectations. Also be prepared to hear some things you may not want to hear."
And while Collins is happy with what the Diversity Council has done, she also recognizes that its work is an ever-evolving process. "We haven't figured it all out yet, but I think we've done things together where there's been impact—and that has kept us going."
Samantha Whitehorne is deputy editor at Associations Now in Washington, DC. Email:[email protected]
Read More Online