CEO to CEO: Can't Miss Event and Staff-Volunteer Relationship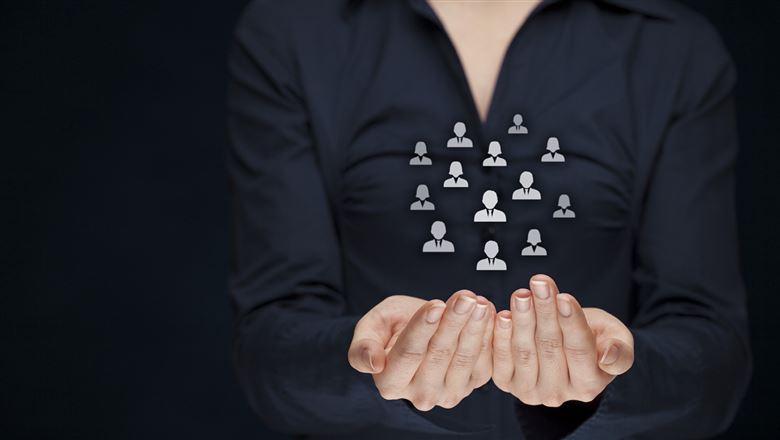 CEOs discuss the one event they find most valuable, and personal relationships between staff and volunteers.
What is your one can't-miss event?
My one can't-miss event is the Prometheus Retreat. Every year I participate I find my passion for my profession renewed, my stress level lowered, and my engagement in the human side of association leadership supported. Designed for senior association executives, the Prometheus Retreat allows each person to learn about what is important to him or her at that moment in time. The participants create the program and provide the learning opportunities through Open Space Technology. We pose weighty, big questions—the questions with the challenging answers, the answers we don't want to hear, and the questions with no answers at all—in an environment where everything is open yet confidential. Each year I am amazed with the breadth of experience that other participants are willing to share and the critical conversations they engage in.
—Donna Dunn, executive director and CEO, Association of YMCA Professionals, Westerly, Rhode Island. Email: [email protected]
The International Sign Association highly values the Exhibition & Convention Executives Forum (ECEF), a one-day conference for tradeshow and event producers. This conference provides a high-level look at the business of tradeshows with content specifically geared toward CEOs. ECEF provides an opportunity to hear innovations in the tradeshow space that have led to new ideas and solutions for our association's own tradeshow.
—Lori Anderson, CAE, president and CEO, International Sign Association, Alexandria, Virginia. Email: [email protected]
I am part of a peer group that includes six of my counterparts from similar-sized cities in the Southeast. We meet for a meal at the two conventions of our national association, and we meet once a year in one of the cities represented in the group. It is absolutely the best professional experience we get all year long. Reviewing the work of the association executive in the city we visit is exceptionally valuable, and the creative discussion of ideas and opportunities leaves everyone wanting more. We have been doing this for more than 10 years, with no end in sight.
—Don Klein, CEO, Greater Nashville Association of Realtors, Nashville, Tennessee. Email: [email protected]
I struggle with identifying one so allow me to share a few, all of which are sponsored by the Philadelphia business publication SmartCEO. Each event routinely draws high-powered local CEOs together to network and develop business opportunities. Among my favorite events are the Circle of Excellence Awards, which highlight 10 outstanding CEOs from the area, and the VOLT Awards, which draw leaders in the technology world, featuring innovators of the Mid-Atlantic region. Lastly, SmartCEO celebrates women's business achievements with their Brava! Awards, another opportunity to rub shoulders with some of the best business minds in the Northeast.
—G.A. Taylor Fernley, president and CEO, Fernley & Fernley, Philadelphia. Email: [email protected]
What is your organization's policy or approach to staff-volunteer relationships?
In the past, we had some issues with our younger employees not understanding boundaries in staff and volunteer relationships. Therefore, I added the following statements to The Association Source's policy manual:
Remember that at all times, including nonwork hours, you are a representative of TAS.
Socializing with clients is sometimes an expectation while traveling on business. Please keep in mind that while the setting might be casual, you are still a representative of TAS and the association.
We don't blatantly prohibit personal relationships, but we make it clear what is and isn't appropriate and that they are always representing our company.
—Jody Rosen Atkins, president, The Association Source, LLC, Boca Raton, Florida. Email: [email protected]
Our advice to staff is, "They may be friendly, but they're not your friends." With this phrase, we are trying to instill the belief that we should be interactive and cordial, but keep some distance. We encourage staff to talk about the public parts of their lives if they wish, but to keep private matters private. It is easy during the intense experience of our conference to get a false sense of intimacy. It is not that those feelings are insincere; it is just that this in-the-moment feeling is not sustained when everyone returns to their regular lives. If highly personal information is shared, it can never be unshared, so it is much better to keep it light and public. Enjoy the interactions, but don't attribute more meaning to them than they deserve.
—Susan B. Waters, CAE, CEO, National Association of Insurance and Financial Advisors, Falls Church, Virginia. Email: [email protected]
Without any fanfare or policies, we quietly support staff-volunteer relationships. Staff have to know people well enough to be able to know who will best serve us and in what capacities. Without the kind of insights that come with knowing a person reasonably well, it's hard to know who is best qualified to fill our volunteer positions. On the other hand, personal relationships with volunteer leaders are discouraged, as the politics and expectations involved can quickly become ruinous for all parties.
—Nelson Fabian, executive director and CEO, National Environmental Health Association, Denver. Email: [email protected]
The ESOP Association has no particular policy, but the culture makes it clear that relationships between staff and volunteers are to be professional, respectful, trusting, and good-willed. The definition of "personal" is mushy, and because the CEO has the most interaction with volunteers, he or she must set the example of proper boundaries between staff and volunteers.
—Michael Keeling, president, The ESOP Association, Washington, DC. Email: [email protected]