CEO to CEO: Team Building and Capturing Knowledge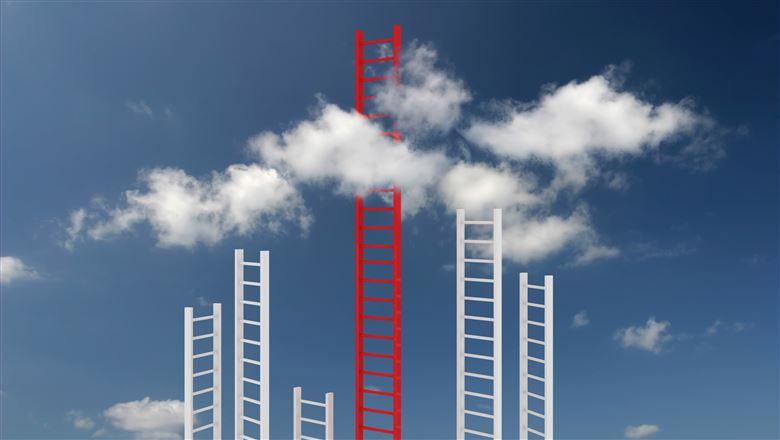 The best team-building activity and capturing knowledge from a departing employee.
What is the most effective team-building activity?
A nontraditional team-building activity that has been successful for the Grant Professionals Association is an internal staff retreat. At the beginning of the year, we gather the staff, place white paper on the walls, list one or two months on each piece of paper, and plan out the year—from the strategic plan, to business plan, to goals, to staff calendars, and so on. Each staff person provides input from his or her perspective and individual schedule. When complete, the information is color coded in a calendar in Outlook and distributed among the staff. The result is that everyone knows when the busy times are and will not mind pitching in to assist others when needed. This can also be an opportunity to discuss the importance of cross-training.
—Gail Vertz, CEO, Grant Professionals Association, Kansas City, Kansas. Email: [email protected]
The most effective team-building activity is one that is most relevant to the issues within a particular team. Nothing is worse than putting staff through activities that are contrived and inauthentic. The leader of a team-building activity must identify the issues the group is facing and design an experience that specifically addresses those issues. Fun and novelty can be powerful elements to effective team activities, but again, the facilitator must recognize the boundary between learning that is fun and silly games. Finally, asking members of the team to reflect on the activity and, in their own words, describe the relevance and value of the experience is a great way to deepen the learning.
—Jon C. Hockman, principal, The d3 Group, LLC, Washington, DC. Email: [email protected]
Over the years, my experience has been that adversity is the best team builder. In serious economic downturns—such as the savings and loan crisis in home building in Texas during the late '80s and early '90s and the present-day economy in Nevada—staffs get cut, relationships with members suffer, and the money dries up. The only way to survive is to work together, and the members, the staff, and the board need to participate to get things done.
—Bob Benedict, CAE, executive director, Southern Nevada International Code Council, Las Vegas. Email: [email protected]
Team building works best when people move out of their comfort zones, so the CEO's willingness to fully participate is a must. But the best team-building activities are not introduced by management; they are generated by the team. At the Board of Certification and Accreditation International, staff groups have developed our core-
values list, created a cross-training program, and organized happy hours and "Hoodie Wednesdays." Another staff team created a wellness committee, which promotes individual growth and stress management. An added bonus: the creation of an environment where team building is valued and encouraged, which leads to innovation in other areas.
—Claudia Zacharias, CAE, president and CEO, Board of Certification and Accreditation International, Owings Mills, Maryland. Email: [email protected]
How do you capture knowledge from an employee who is leaving your organization?
Depending on the circumstances, the best way to capture knowledge is to have the departing staff member prepare a detailed document describing what they do, whom they interact with, and not-so-obvious tasks. If they are able to provide this, you essentially end up with a manual on what they did. The idea would be to have every staff member do this on a regular basis, so that if a quick staff change is necessary, someone could step in and understand the fundamental requirements of getting the job done.
—John D.V. Hoyles, CAE, CEO, Canadian Bar Association, Ottawa. Email: [email protected]
At our association, each employee is supposed to keep an up-to-date "run book." This is essentially an operations manual for the position that explains all of the particulars of what the person does. It includes sample copies of relevant documents—letters, invitations, minutes format, and so on. Keeping it up to date is the important part. Another possibility is something my boss at my last association had me do prior to leaving. After 13 years, he figured I knew a lot of stuff and that I wouldn't have time to leave lengthy notes. So he asked me to dictate everything I could think of that my replacement would want to know. I dictated during my daily commute for a month (probably a lot more than the new person wanted to know).
—Eve Becker-Doyle, CAE, executive director, National Athletic Trainers Association, Dallas. Email: [email protected]
By the time an employee has given notice and is leaving for a new opportunity, it's well past the time to be capturing knowledge from them. There's usually far too much to fully glean in a few meetings and discussions focusing only on current happenings. Ongoing documentation and information sharing has to be a part of planning for succession for any position. That way, in those final weeks you can get clarification, focus on transition, and avoid gaps. When a new staff member comes aboard, he or she has documentation from which to continue rather than having to reinvent the wheel.
—Debra S. BenAvram, CAE, CEO, American Society for Parenteral and Enteral Nutrition, Silver Spring, Maryland. Email: [email protected]
When intellectual capital walks out the door with an employee, it is, in my judgment, a sign of poor management and a breakdown in internal systems. To avoid this, it is up to leadership to create a set of ironclad controls to mitigate the potential of any damage being done when individuals depart. The development of an operations manual is one effective vehicle and serves a threefold purpose: to be a valuable training tool for new associates, to be enhanced each year with ever-improving systems and procedures, and to ensure that knowledge will not be lost in the normal staff-turnover process.
—G.A. Taylor Fernley, president and CEO, Fernley & Fernley, Inc., Philadelphia. Email: [email protected]