FEMA Program Certifies Your Disaster Readiness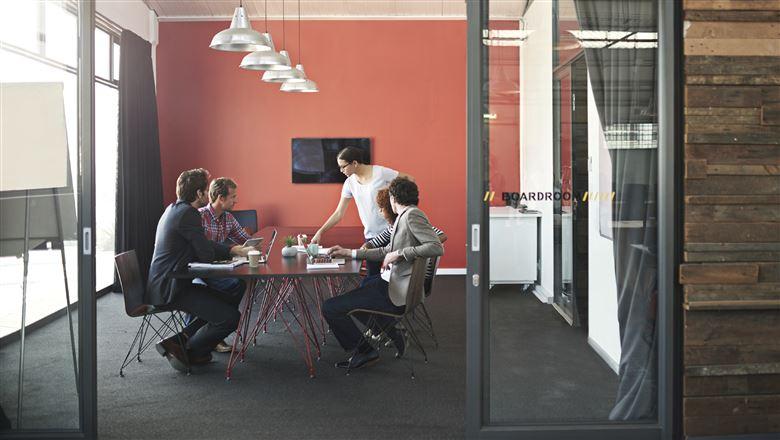 By: David Tobenkin
The federal agency is urging associations to meet a higher standard in disaster preparedness.
Uncle Sam wants you … to prepare your organization for disaster!
So goes the theme of an expanding federal program designed to set standards for private-sector disaster preparedness and to recognize organizations that meet the mark.
The program, known as PS-Prep, is a child of 2007 legislation spurred by the recommendations of the 9/11 Commission. Administered by the Federal Emergency Management Agency (FEMA), it encourages businesses and other private-sector organizations to follow best practices in disaster preparedness, align their operations to a recognized disaster-preparedness standard, or achieve recognition for certification under one of three existing standards.
Associations are an important part of the effort, says Marcus Pollock, chief of FEMA's Standards and Technology Branch.
"Associations are a trusted agent for their members and have a strategic role in communicating with more than 32 million private-sector organizations," Pollock says. "The members need to know they can use our standards as a basis for developing preparedness systems. Their members make up a large proportion of the economic fabric of communities hit by disasters, and to the extent [that associations] help ensure that [their members] can continue to produce services and jobs, it is more likely communities can recover."
The PS-Prep program responds to the 9/11 Commission's recognition that the United States cannot be disaster-ready without the involvement of the private sector, where 85 percent of the nation's infrastructure is rooted.
While many organizations have disaster-preparedness plans in place, the three certification standards endorsed as models by PS-Prep are vastly more robust and comprehensive than many ad hoc programs in the private sector, says Pollock. They involve a wider range of components, including software and data elements; extensive practices and procedures; employee training; rigorous testing by external bodies, including recurring checkups by those bodies; and the direct and continuing participation of senior management to ensure buy-in.
Given associations' duty of service to their members, it makes good sense to participate in the PS-Prep program, says George Huff, a member of the American Bar Association's Special Committee on Disaster Response and Preparedness. Huff is helping the 400,000-member ABA prepare for PS-Prep certification under one of the three standards in the program. He expects that effort, which began two years ago, to culminate in July, when the organization will be audited by a certification partner to assure that it meets the standard.
"We're doing this so we can serve our members better," says Huff. "We can do that by being more resilient and keeping our products and services, including 80 to 90 business processes, moving forward in the event of a catastrophe." As an attorney-advisor to the Judiciary Emergency Preparedness Office at the Administrative Office of the U.S. Courts, Huff has dealt with more than 60 disaster-related incidents affecting court operations throughout the United States.
The level of preparedness that organizations and their members may want to achieve varies, and certification is not appropriate for all, says Timothy Mathews, director of enterprise resiliency at the Educational Testing Service, which has 3,000 employees. ETS has achieved emergency preparedness certification through an international standard and is now working toward achieving PS-Prep certification.*
"Every organization has to decide how much is enough for them," Mathews says. "There is a continuum of preparedness. If you are a church, you may not have resources to set up a disaster-preparedness program. But if you have customer contracts and they commit you to deliver services or products even in disasters, you should look in the mirror, ask if you can do that, and assure a higher level of preparedness."
David Tobenkin is a freelance journalist based in Chevy Chase, Maryland. Email: [email protected]
For more information on FEMA's PS-Prep program, including resources for nonprofits, visit www.fema.gov/privatesector/preparedness.
*Editor's Note: This story originally implied that Educational Testing Service was certified as PS-Prep compliant in 2009. The story has been updated to clarify that ETS's certification in disaster preparedness is through an international standard, and it has not yet achieved PS-Prep certification. Return to the corrected passage.