6 Key Steps to Better Advocacy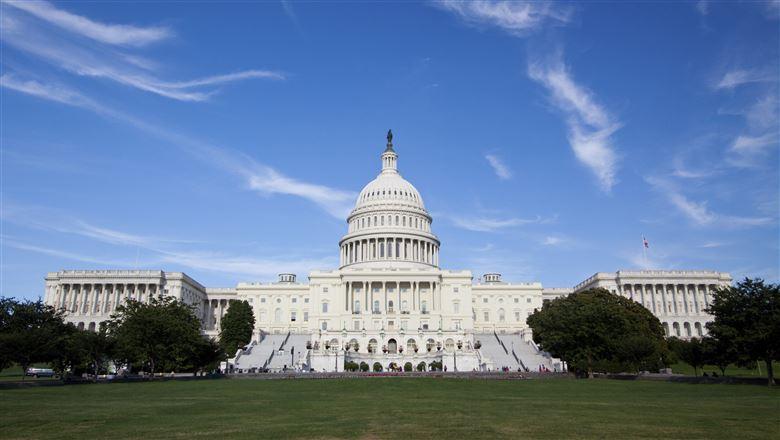 By: Bryan Ochalla
On Capitol Hill and in statehouses around the country, lawmakers are bombarded with messages from individuals and groups trying to influence their legislative decisions. Will they hear yours? They will if you take a smart approach that cuts through all the noise.
Among the players seeking to shape public policy in Washington, DC, and the 50 state capitals, associations bring something unique to the table.
"Associations often have vast resources of expertise and knowledge of the industry or profession that they represent, and it's important that they share those insights with legislators on Capitol Hill or at the state level," says Chris Vest, director of public policy for ASAE. Lawmakers "can't be expected to know everything there is to know about how proposed legislation could or would impact a particular profession or industry. It's the job of associations to speak for the community that they represent and make sure that their members' interests are represented in the legislative process."
Without that perspective, Vest adds, "you oftentimes end up with uninformed or unintentionally bad policy."
But lawmakers are bombarded with lobbying messages every day. How can associations large and small ensure that their advocacy efforts on behalf of members make an impact? Here, association advocacy veterans who have gained wisdom in the trenches share six steps to lobbying success.
1. Set Goals
Before you storm the Hill, you've got to do a bit of prep work, says Amy Showalter, founder of the Showalter Group, Inc., a Cincinnati -based firm that helps organizations improve the effectiveness of their PAC and grassroots efforts.
Specifically, she says, start by setting goals. Ask yourself: What do we want to accomplish? What do we want from this lawmaker? How are we going to make this happen?
"You have to have an end result in mind, and you have to be really concise and clear about it," says Showalter, author of The Underdog Edge: How Ordinary People Change the Minds of the Powerful and Live to Tell About It.
Greg Knopp, CAE, executive director of political affairs at the Washington, DC-based American Council of Engineering Companies (ACEC), adds that once you've established a goal—whether it's, say, to pass or defeat a bill or simply to start a conversation about an issue that's important to your industry—you should share it with your stakeholders.
Doing so will "help you get their buy-in," says Knopp. It also will get them invested in what you're trying to accomplish. "Volunteers are always more motivated, more committed, when they know the game plan," he says.
2. Identify Your Strengths
With your goals in mind, next consider what assets you can deploy to accomplish them. Says Knopp, "You have to ask yourself: Is [your main strength] money? Is it your vast amount of members? Or maybe you have a few well-connected members?"
Obviously, you'll also need strong ideas and persuasive arguments. The most compelling arguments are those showing how your organization's policy position will save consumers, businesses, or government time and money. "That's an important attribute right now, thanks to the current economic environment," says Knopp.
3. Get Focused
Don't expect leisurely conversation when you walk into a lawmaker's office. A lobbyist's window of opportunity usually is not open long. "At the end of the day, you have about 15 minutes to get your point across," says Barb Benton, CAE, vice president of government affairs at the Ohio Society of CPAs.
Preparation is critical. Lobbyists need to be educated on both sides of an issue to make concise and effective arguments, Benton says. "Lobbyists are like teachers in a lot of ways," she says. "It's their job to educate elected or appointed officials about why an issue is important, why we feel the way we do, why we're for or against something."
Showalter notes that lawmakers and their staff "make quick, gut decisions as to whether they will listen to you, whether they'll give you time, whether they like you or not. So you've got to be concise and get right to the point when you're in front of them."
Jeffrey P. Altman, a partner at the Baltimore-based law firm Whiteford Taylor & Preston LLC, says in some cases it's OK to reach for the stars as you press an important issue in Congress or a statehouse, but often it's better to take a narrow approach.
"If there's too much noise, if what you're asking for is too complex or involves too many things, it can become overwhelming" for the legislator, Altman says. "You're better off, in many cases, focusing your ask on something that's achievable and reasonable—versus, say, something that requires a complete overhaul of the regulatory system."
4. Start a Dialogue
How you talk to lawmakers can be just as important as what you tell them, according to experienced advocates. When you get your 15 minutes, don't squander the time by giving a speech. Legislators "really enjoy talking with you rather than having you talk at them. So try to start a dialogue with them," says Showalter.
To keep the dialogue engaging, she recommends asking smart questions, like:
What do we need to do to get you on board?
What's a big stumbling block in your district to getting this passed?
What could we do to make this bill more palatable?
5. Play Well With Others
It takes a coordinated effort to mount a successful advocacy campaign—and that means working cooperatively with other association staff and with allies outside your organization.
"You need as many arrows in the quiver as you can to accomplish your advocacy objectives," says Knopp. He works in tandem with the ACEC communications staff to increase his lobbying firepower.
"Our government affairs shop works closely with our communications department to make sure we are getting our message out to our members so they know what we've accomplished for them legislatively, as well as what opportunities and challenges lie ahead," he says. The advocacy team provides weekly legislative updates and articles to the communications staff to distribute to members in ACEC's electronic newsletter.
The government affairs and communications departments at the Ohio Society of CPAs also work together regularly. "It's critically important to convey a unified message," Benton says. "It's so much easier to be successful and to fully engage members if the members know what's going on, and who better to get the word out than your own PR professionals?"
The team approach has been critical in the organization's recent work on a controversial tax initiative. "Being able to count on our PR colleagues for help with messaging, press outreach, and communications strategy allows us to focus more time and attention on lobbying," she says.
Look for ways to leverage outside help too, Benton suggests. Sometimes that means working with other associations as part of a coalition or partnership; other times it means working with an outside lobbying firm.
Benton's organization has had the same outside firm on retainer for more than 20 years. "We consult them primarily for their expertise when we encounter political endorsement, campaign strategy, and PAC questions," she says. Benton and her colleagues in the association's government affairs department cover everything else.
6. Put Your Members to Work
Don't overlook one of the most powerful lobbying tools at your disposal: your members.
More and more, "lawmakers are craving the more genuine kinds of interactions they can have with their constituents, as opposed to the ones they have with paid lobbyists. That's what they're telling us they want," says Leslie Nolen, director of grassroots advocacy for the Reston, Virginia-based American Society of Civil Engineers.
That certainly gels with Altman's experience. Although he says lobbyists continue to drive the advocacy process, others may be better at conveying the message. "I think sending in an individual who is, say, a representative of a local business and who can explain why it's important for the congressman or senator or other elected official to support a particular piece of legislation tends to be more effective" than sending in a paid lobbyist, he says.
Knopp has seen a similar shift in recent years. "When I first came here more than 25 years ago, lobbying efforts were almost entirely based on personal relationships that had been developed over many years," he says. Today, an effective grassroots presence is essential to persuading lawmakers to vote one way or another. "Getting people who are actual voting constituents in there tends to matter a heck of a lot more than getting an individual lobbyist in to talk with a lawmaker," Knopp says.
Nolen acknowledges it's not always easy to get members involved in politics. In the case of her association's civil-engineer members, for instance, "this kind of thing is outside of their comfort zone," she says.
So how has Nolen made political involvement more comfortable for them? By getting to know them and what motivates them. Engineers are "very process-oriented people, so I learned pretty early on that one of the reasons why they didn't like getting involved with politics was that the process was very messy and very inefficient to them," she says.
To overcome that challenge, she spends a lot of time educating members on the workings of the political system. "We usually try to come at it from the perspective of: These lawmakers are making decisions—every day, in a lot of cases—that affect your lives, and they're going to make those decisions whether they have your input or not. So it's in your best interest to make sure they have your perspective," she says.
Once members are involved, Nolen cautions against scripting them too heavily with prewritten letters and verbatim talking points.
"Some of your members might do anything you tell them to do, but that's probably not going to get you the results that you're looking for," she says. "Most legislators and staff will be able to tell pretty quickly that they're just regurgitating what you told them to say."
Nolen suggests taking a more genuine approach, investing in "a pretty substantial educational component" that provides your members with the knowledge and tools they need to do the job on their own.
In the end, whether it's you or
your association's members hiking up Capitol Hill or walking through the doors of a statehouse, your strategy should be the same, says Benton.
In order to lobby lawmakers effectively, "you have to maintain strong, positive relationships; know who to talk to, how to talk to them, and when to present an effective argument; utilize the art of compromise; and understand what needs to be done to succeed."
Bryan Ochalla is a freelance writer based in Seattle. Email: [email protected]