Fresh Ideas for Fundraising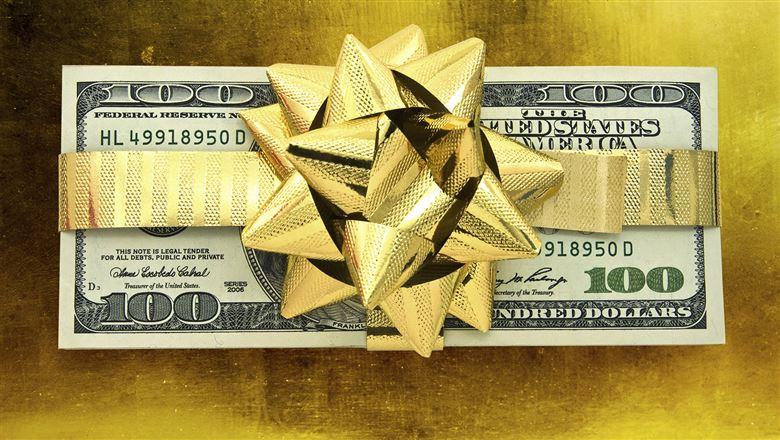 By: Joanne Sammer
Today's fundraising toolkit contains everything from social media to member-to-member outreach. Whatever methods you choose, you'll achieve more when you tell a compelling story that captures donors' desire to invest in something they believe in and shows how their contributions enhance member value.
Fundraising can seem like an uphill battle during uncertain economic times. Both individual and corporate donors are concerned about the future and are more likely to reduce or withhold funding until things get better. But add in other long-term trends, such as declining membership and changing member demographics, and fundraising can get even trickier.
In this environment, associations would do well to step back and evaluate what they need to do to maximize both fundraising and the value they bring to their members. "If an association has nurtured a culture of giving, it can rely on its members to make an investment to their profession or trade via donation," says Jim Gelatt, professor and program director of the doctor of management program at the University of Maryland University College. However, associations that don't have that culture or have not clearly demonstrated membership value are likely to struggle to engage their members, and by extension corporate donors, when it comes to giving.
Another concern for fundraisers is changing demographics. In some cases, this translates into declining membership as current members retire and younger potential members don't see the value of joining. "If membership is declining, it can be difficult to build a platform for fundraising," says Gelatt. A growing association with a younger member demographic faces a different set of challenges. If an association is getting younger, it has to get serious about engaging its members on their own terms.
Association fundraisers can deal with these challenges by focusing on a few key issues.
Tell Your Story
Telling the association's story is essential to strong fundraising. "People want to invest in something, not just donate to keep an organization afloat," says Kae Dakin, president of Kae Dakin Consulting.
"We focus on communicating to existing donors how their contributions are being used, how important it is that they continue to support the initiative, and seeking their continued support regardless of what is happening in the economy," says Barkley Payne, vice president of development for the American College of Healthcare Executives (ACHE). Keeping members and donors apprised of future plans and initiatives is also important, while emphasizing that the needs of an organization are ever changing.
"You do not want to surprise your donor when there is a new program or a new activity on the horizon," Payne says. "You want to keep them informed and engaged in the growth and the evolution of your organization."
Effective storytelling requires consistency. "The story needs to come from the whole organization, not just one group of people," says Sandra Renner, a principal with Renner Consulting. "That means working together, not competing against one another or sending out uncoordinated messages from different parts of the organization. There needs to be a well-thought-out communication strategy."
In ACHE's case, the message was driven by the need to differentiate its foundation from the parent association while showing how the two were strategically aligned. "We have to get around the common objection from members that they support the foundation with their membership dues" and don't need to donate more, says Payne. He notes that members often do not fully understand the different roles of the association and its foundation. "That is why it is so important for us to tell the story of how the foundation mission is unique and how its charitable intent both distinguishes it from the parent and complements its mission."
For example, ACHE's foundation has established a Fund for Innovation in Healthcare Leadership to address three critical areas of healthcare management: developing innovative solutions in healthcare delivery, fostering an information exchange among peers and business experts outside of healthcare, and developing new ways to address complex management and ethical issues and cultivate the next generation of healthcare leaders. The fund plays a central role in the foundation's fundraising narrative.
"Our story focuses on how the fund is providing even greater value to the healthcare executive, how it complements the work of the parent, and how these programs, including scholarships, could not exist without donor support," says Payne. Given the changing nature of the industry after the passage of healthcare reform, these themes are particularly resonant for ACHE members. The foundation is focusing on how the fund's programs can support current and emerging leadership as they deal with these changes.
Build Relationships
Association executives can't control many of the broader trends affecting fundraising, but they can control how they manage the basics of their organization's fundraising efforts. "There is that tendency to look for that magic bullet," says Renner. "Instead, a more effective approach is to get back to the basics of fundraising by building relationships so that members have an emotional connection to the association and see a return on their investment in it."
The foundation of the American Society of Civil Engineers typically provides a large grant to ASCE to fund its programs. To aid fundraising, the foundation began asking donors what types of programs they would like the association to provide. When promoting fundraising activities, the foundation emphasizes the programs that are most popular among members. "Donations improve when members support or are excited about the programs being funded," says Christine Williams, ASCE executive vice president. "If donations go up, that is a good indication that you are on the right track."
Segmenting members based on their interests and goals can also be a good strategy. For example, as they near the end of their working years, older members may be interested in contributing to the association's future. They may also be thinking seriously about estate- and tax-planning issues, making them ripe for discussions about planned-giving opportunities. Older members often respond to traditional fundraising methods like mailings and appeals in the association magazine, says Williams.
By contrast, associations are turning to social media as a tool for engaging younger members—a strategy that can extend to fundraising. By sharing stories and information via Facebook, Twitter, and other social media, and by developing mobile tools like smartphone apps, associations are creating new ways for members to interact with their peers and building stronger ties to the association.
"Members passing along a fundraising appeal while also talking about a particular incident or story that they have heard works really well," says Renner.
But social media is not a fundraising panacea. "Social media is not a big moneymaker for most associations," says Renner. "Instead, it is a way to engage members, which can positively impact fundraising longer term."
The danger of letting social media take over fundraising efforts is that it can overlook members who are not using those tools. "Social media can be all encompassing, and if you don't use social media wisely, you can lose sight of everything else you are doing," says Williams. "We have a relatively small membership, and not all of our members use social media. If we get too involved with social media, we will be missing out on some of our key donors."
Instead, ASCE focuses on judicious use of social media that is coordinated with its more focused fundraising efforts. For example, when ASCE creates an email fundraising campaign, it promotes the campaign in its magazine and puts out Twitter and Facebook notifications to drive people to its website. Once there, members can learn about the programs the society funds. "We are using social media to reinforce what is already going on," says Williams.
In many cases, social media is at its best when it happens organically. "Some of the most successful social media campaigns are those that have been organized by the members themselves and not the association," says Dakin. Instead of being driven by association staff, these fundraising campaigns originate among a few members who drive the campaign through their own networks.
Even associations that are uncomfortable using social media in current fundraising efforts should invest in it, Payne notes.
"You need to make that investment today to be able to use those vehicles to reach out to your donor base for tomorrow," he says. "You may not see a return on the investment initially, but incorporating social media activities into overall fundraising campaigns will reap benefits in the future."
Get Members Involved
A growing trend in association fundraising is member-to-member appeals. To get started, some associations have board members take the lead in this effort, then expand it to include volunteers in the broader community. Association staff or consultants can provide necessary coaching and support, providing scripts for conversations, using role playing to train volunteers, and developing specific language for the "ask."
When managed well, association fundraisers say, member-to-member outreach can be extremely effective, not only in total funds raised but also in strengthening ties to the association by giving donors a greater stake in the organization's success. For these reasons, "member-to-member and board-to-member fundraising need to be even bigger trends than they already are," says Renner.
ACHE uses member-to-member fundraising as a follow-up to its mailings. "We have been highly successful in this sort of peer-to-peer engagement," says Payne. "The art of fundraising is the right person asking the right person for the right amount of money at the right time for the right cause." Before any contact takes place, ACHE foundation development staff conduct due diligence to carefully match the prospective donor to an individual with whom they have a relationship.
"We have found that sort of high-touch personal contact to be the most effective way of securing contributions," he says.
No matter what fundraising efforts an association undertakes, it needs to constantly monitor their effectiveness. "You need to evaluate the results of every appeal or campaign and make course corrections," says Renner. Even something as simple as making sure a link to donate appears on the homepage of the association's website can make a significant difference in fundraising. Convening focus groups can also identify what members need and expect from the association to help target fundraising appeals.
"It is important to evaluate the return on fundraising and determine if you need to use resources differently, then get the board to reallocate money to try new things," says Gelatt.
Joanne Sammer is a freelance writer in Brielle, New Jersey. Email: [email protected]