A Partnership of Knowledge and Resources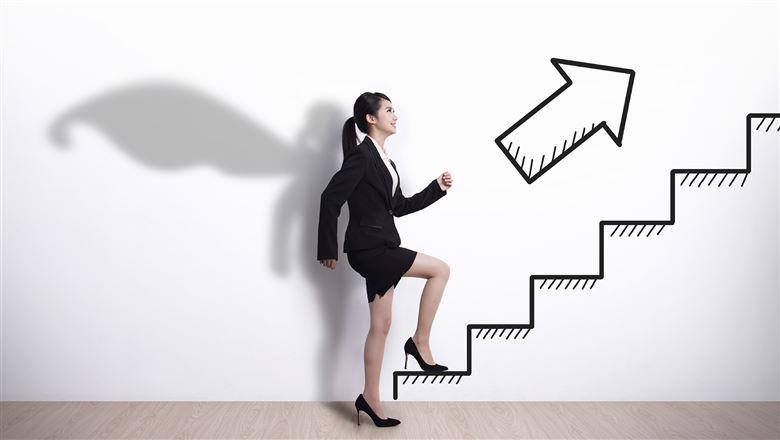 By: Whitney Redding
The International City/County Management Association and the Alliance for Innovation co-host a Local Government Knowledge Network, which has proven popular among members of both associations. Learn how they made the partnership work to bring the new product to life. (Titled "A Resource-Full Partnership" in the print edition.)
When individual members of the International City/County Management Association (ICMA) need quick guidance for drafting a new policy or insights on how other local governments have handled a particular crisis, they can go to the organization's website at www.icma.org. If the local governments who belong to the Alliance for Innovation want the same type of information, they can go to the Alliance's home page: www.transformgov.org.
When they do, members of both groups have access to a wealth of original research and information—in fact, the same research and information—and each other.
ICMA and the Alliance serve different yet complementary types of members with an overlapping mission to promote excellence and innovation in local government. In 2005, the two associations shortened the distance between them by forming a strategic partnership to combine resources and website strategy for the greater good of their respective members.
The culmination of that partnership is the new Local Government Knowledge Network, a shared social media platform that can be accessed through either organization's website. Once there, users can interact with members of both organizations, access each group's online resources and publications, and take advantage of research assistance through a formal arrangement with a third partner, Arizona State University (ASU).
The story behind the strategic alliance demonstrates what is possible when two associations sharing the same space transcend old territorial habits, rethink their members' needs, expand their reach through collaboration instead of competition, and formulate a disciplined website strategy closely honed to mission in a world of open-source expectations. The result, as one of the collaborators puts it, is a one-stop resource joining the "state of the art" with the "state of the practice" in local government.
If ICMA had taken a more conventional route and tried to build the Knowledge Network on its own, "we would have built something around the members in the members-only section, and my guess is that it would have been reasonably well received, but I don't think we would have approached the potential of what we could do in support of them," says Robert O'Neill, executive director of ICMA.
"The collaboration really pays off. It isn't without effort. But you can go beyond what was imaginable by crossing those boundaries," agrees Karen Thoreson, president and chief executive officer of the Alliance.
At a Crossroads
Back in 2005, both ICMA and the Alliance, or Innovation Group, as it was then known, found themselves at a crossroads. "Change was happening on both sides," says Thoreson.
Founded in 1914, ICMA is a professional association whose 9,000 members include the chief appointed administrators of local governments in the United States and abroad. It supports county and city managers with a range of services and education. But ICMA also was feeling the limits of its reach. It could not adequately tap the pipeline of future county managers, nor did it have direct access to the lower echelons of local government, where innovations tend to get their start. ICMA had an online library and members-only network, but the technology was clunky and participation was sparse.
On the other hand, many ICMA leaders, including O'Neill, also belonged to the Innovation Group. The Innovation Group was smaller, just 300 member governments, but had a reputation for fostering innovation. The governments that belonged tended to be forward thinking, and ongoing interaction in the group's online Knowledge Center was robust. Unlike ICMA, the membership covered the whole spectrum of local-government functions. Because of its smaller size and flexible structure, the organization also was able to respond to market changes more quickly.
For its part, the Innovation Group was in flux; both the founding executive director and long-time board chair had left the helm. The board of directors, including some ICMA members, began to take a hard look at the value proposition and financial model going forward.
Members familiar with the challenges at both organizations started pressing for talks. "That was always the sort of thing that I didn't quite get," says O'Neill. When I was a local-government manager, I'm writing the check for both groups, so [I thought], 'Why are you guys not working together?'"
From Flip Chart to Leap of Faith
For more than a year, board members from each association met face to face to explore whether and how the two might work together more closely. It became clear that a strategic partnership between ICMA and a reconfigured Innovation Group could be the vehicle for delivering greater value to members of both associations. In particular, local governments sorely needed a quick, inexpensive way to find transformational governing strategies.
"We recognized that if we were going to accelerate the dissemination and embracing of innovation and best practices in local government, we had to be nimble, we had to be on it, and able to make things happen fast," says Katy Simon, county manager of Washoe County, Nevada, and then board chair of Innovation Group.
The board members started filling flip charts with ideas. "What we wanted to focus on is: What's missing that's not there now? What are the places where we're duplicating?" says Simon.
Out of those discussions, the Innovation Group was reborn as the Alliance for Innovation. The decision was made to bridge the online functions of both organizations to greatly enhance what they could offer their members. Thus the Knowledge Network was created.
"At any given time, you've got 1,000 people pursuing the same question, not knowing the others are doing it. The question is: Could we build something in the Knowledge Network which drew those 1,000 people together, so they could basically exchange information and have real-time learning, and that would accelerate the leading practice?" says O'Neill.
Not surprisingly, there was a certain level of trepidation, especially for the smaller association. "On our side, it was: 'Why do we need them? We could go ahead and blow through this and not have to engage them and get it done faster.' On their side, it was 'Gee, all the decisions, when it comes right down to it, they [will] win, so we're going to just get cannibalized," says O'Neill. "You have to work through that all the time, and these are people who are really well intended and really want to make it work."
More vexing was the challenge of figuring out how freely the information should be allowed to flow. "On the one hand, we're trying to build something that provides a broader universe of information available to people, but on the other hand, we're trying to construct it so there's still a value added for belonging to both groups," says O'Neill. These "are really strategic and often very difficult decisions. Working through all those things as you're building it is probably the greatest challenge."
ICMA argued that it was better to create the Knowledge Network as an open exchange. "There are [online] conversations happening out there whether we were involved or not, so the idea that we'd be able to control all that was pointless," says Brian Derr, ICMA's CIO. "We felt that it would be better to be participating in those discussions wherever they're happening and ideally having more of them happening in our own space."
This open-door approach was harder for the Alliance; as with many associations, exclusive access to information was a major benefit of membership and the Alliance was hesitant to give too much away.
In the end, a compromise was reached that allowed the two organizations to share the vast majority of content and resources on the Knowledge Network, as well as to recruit a university partner to conduct additional research. ASU was chosen because of its willingness to create a ready network of researchers throughout academia, not just at ASU, lending even more speed and rigor to joint research efforts. The university also provides graduate students to respond to member inquiries. "One of the great advancements that occurred as a result of our new alliance is the addition of the academic sector," says Simon.
Easier Said …
After the general agreement was reached, it fell to staff of both organizations to transform the vision for the Knowledge Network into action.
Derr drafted a set of guiding principles that helped him ensure the overarching goals would not get lost amid day-to-day negotiations. (See "Guiding Principles" sidebar on 48.) "We had a shared vision, but we didn't really have a lot of agreement below that. Each organization was thinking about things in the way they'd always thought about things," he says. Staff from both sides talked weekly to hash over content and priorities—something they still do. Constant communication has helped build trust and minimize confusion.
Technology consultants helped staff to inventory the existing website functionality of both organizations and create the specifications for what was needed to achieve each partnership goal. "That was the hardest part and the place where we had to stumble and revisit," says Derr. "It was very difficult for people to go from the 30,000-foot vision to the hands on, as in, 'Here's what this will do and how it will work.'"
The process of mapping the website so that it would balance the needs of both organizations yet be seamless and user friendly was challenging. Where possible, the end user's perspective was the priority. For example, the decision was made to enable a single login passcode for each user, regardless of whether the user accessed the Network through the ICMA side or the Alliance side. This required the cumbersome chore of merging membership databases.
The decision to keep separate website addresses for each organization, even while operating from a single content management system, enabled each organization to give the Network a customized "look" with certain members-only features for branding purposes, while the majority of content and taxonomy is identical. If a new document is uploaded and tagged on the ICMA website, it automatically appears under the same tag on the Alliance website.
Behind-the-scene changes included creating a single privacy policy for both organizations. Users who sign up through one organization are given the choice to opt out of contact from the other. And the financial functions were consolidated so that money initially passes through one office.
Virtual Partners
Developing the Knowledge Network took a lot longer than anticipated; the launch date got rescheduled so many times that Derr stopped providing one. But after a series of prototypes and design sketches and a beta test involving members recruited by each organization, the final product went live in May 2010.
So far, 16,270 users have logged into the system, including 5,058 new users who signed up online. The average number of visits per week on the ICMA side has increased by more than 12,000 since the launch, to about 27,900 visits per week as of April 28. Traffic on the Alliance side has doubled, to 4,000 visits per week. The Q&A function has driven activity on the site; more than 900 questions have been posted so far.
A fuller set of metrics is in the works. "We're still trying to figure out the emerging upside potential," says O'Neill. "I think we've gotten our feet wet; there are some marketable products and services that could come from a very robust Knowledge Network, but my guess is we've seen the tip of the iceberg because we've only been doing this for a short time."
Meanwhile, there are qualitative indications that the network is achieving what it was intended to achieve. Member feedback has been very positive since before the network even went live, when beta testers started talking it up, unbidden. The goal of providing timely research through ASU is being met; a critical white paper that has helped local governments navigate the current fiscal crisis was created and turned around in the span of a few months rather than a few years.
Local government officials "can see this collaboration among two organizations that they respected and used to feel conflicted about, so that's a feel-good," says Thoreson. "Our members used to communicate with each other, and that was great, but now they're getting wider distribution. And ICMA, who didn't really have much going on there, is getting a whole new world opened up to them."
Sidbar: Guiding Principles
Brian Derr, CIO of the International City/County Management Association, recommends drafting a set of guiding principles when collaborating with another association on website strategy. In the case of ICMA and the Alliance for Innovation, these include the following:
ICMA and the Alliance are not competing for members. Each promotes membership in the other and must consider the consequences of project decisions on the other organization.
We wish we could afford to give everything away. The goal is to disseminate information as broadly as possible to encourage innovation in local governments, within the confines of a sustainable business model.
ICMA and the Alliance's value lies more in people than in documents. Members value connecting with the right people at the right time and having control over whom they communicate with online. Facilitating these connections provides greater value than password protecting a set of sample documents.
Alow limited participation by nonmembers. Subject experts and other nonmembers are among those whose participation can be of value to members, but policies should be created to minimize vendor self-promotion.
Online Extra: Chasing Trends
Keeping pace with advances in communications technology is a challenge for any organization. With each new trend comes the question: Is this a bandwagon we can't afford to miss?
"The rate of new introduction is so fast that we seldom have time to really ingest the technology and run it through paces before the next one hits the landscape and we're confronted with the question again: Is this relevant to us? Is this applicable to our needs?' says Jeanne Allert, president of Ellipsis Partners.
Allert recommends the following strategies for evaluating new technology and website applications:
Conduct an inventory of the organization's current technology to minimize redundancy. "Find out where all the pieces are squirreled away,' says Allert. "It's enlightening to see how many different variations there can be on the same tool.'
Create a cross-functional technology committee to drive technology decisions. This leads to more streamlined, strategic decision making when considering expensive technology or technology that affects more than one department.
Evaluate any proposed new technology or application against the organization's business plan. This means measuring it against specific business objectives, not just the organization's mission and goals. "The business plan takes it down to numbers, to quantifiables, to measurements,' says Allert.
Connect multiple systems to a single central repository for core data. "Where is the definitive and cleanest version of the data?' says Allert.
Track only data that is meaningful. "You should know what your key business metrics are,' says Allert, adding that general data about website traffic are meaningless without deeper probing. "How often you visit a website doesn't really matter. What matters is whether you are being served by the website, because if you come four times a week, and you still can't get what you need, I'm asking the wrong question,' says Allert.
Consider pros/cons before loosening control over website content. To what degree is the organization willing to relinquish control for the benefit of open dialog, free participation, and stimulating new ideas? "There's not one answer,' says Allert. Associations should run through some scenarios of what they stand to gain, versus what they stand to lose, on a case-by-case basis.
One of the most exciting and underexploited trends brought about by modern communication technology, says Allert, is the growing opportunity for associations to serve the general public, students, research institutions, governments, or other nonmembers who visit their website and participate in online discussions. Such visitors fall outside the organization's core mission but clearly see themselves as having a stake in the industry in some way.
As the strategic partnership between the ICMA and Alliance for Innovation demonstrates, courting such audiences can directly or indirectly benefit members. "That's where I think these partnerships are sort of intriguing,' says Allert.
Whitney Redding is a freelance writer in the Washington, DC, area. Email: [email protected]