Weathering Unexpected Work Interruptions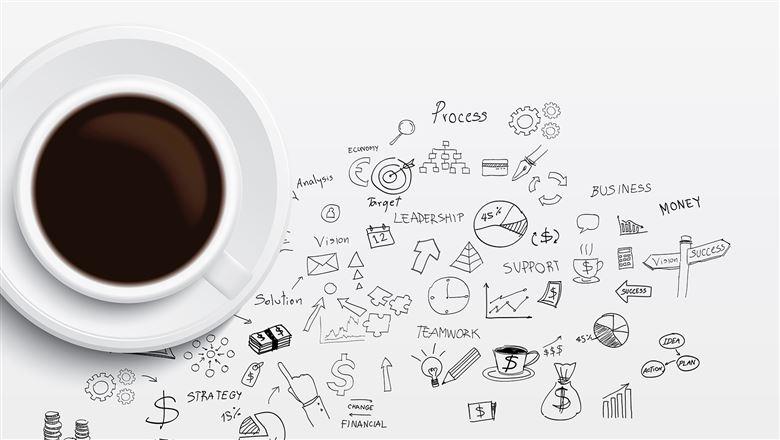 By: Summer Faust
While last winter's snowpocalypse was a rare event in Washington, DC, there are many other potential obstacles to getting to the office: a security threat, a protest, even a water-main break. Organizations that lived through snowmageddon received a true test of their business-continuity plans and found out if their procedures could handle more than just a snow day.
Think back to what you were doing one year ago. If you were in the Washington, DC, area, you may have been shoveling snow, hoping your power stayed on, and plotting your next trip to the grocery store while you heated up your last can of soup.
Many associations in the DC area followed suit when the U.S. Office of Personnel Management (OPM) closed the federal government during the blizzards of February 5-6 and 9-10—dubbed "snowmageddon" by President Barack Obama.
Wes Trochlil, president, Effective Database Management, LLC, in Hamilton, Virginia, and C. David Gammel, CAE, president, High Context Consulting in Salisbury, Maryland, surveyed area associations for a white paper about the effects of the blizzard on associations' business. "Forever and ever people have talked about security and redundancy … but this was the first time at least in this region where it was truly tested, short of 9/11," Trochlil says.
Trochlil says that overall, respondents fared well during the snowstorm and that most were able to work remotely, "but there was probably a lot of scrambling that first day of what should be working or how we communicate to our members."
Prepare for the Worst
The National Rural Electric Cooperative Association in Arlington, Virginia, had a disaster plan that primarily dealt with pandemics, says John Conner, application and data advisor for NRECA. "We didn't think of weather necessarily, or power outages, [but] there were a lot of power outages around the area," he says. "One of the things that we had planned on was that people could come in if they wanted to—particularly in the case of pandemic—they could pick up the computers here and take them home, but taking a computer home to no power doesn't work very well."
Conner says NRECA didn't have a specific plan for a long-term shutdown, particularly one due to weather. But because of its well-documented procedures, the 500-person staff was able to keep working without members realizing the office was closed. Part of that was due to out-of-town support: NRECA has offices in Arlington and 200 more staff members in Lincoln, Nebraska. The rest of its success came thanks to thorough documentation and staff training.
"Everybody is trained," says Conner. "We have a disaster manual that we prepared with the primary reason for the [staff] to take it home and leave it there so that if there are any questions you know who to contact and you have all of the phone numbers." NRECA staff meet at least once a year to review the disaster plan and do a scan of who has what systems available to work from home. Plus, staff is crosstrained on skills so everyone has seen a process at least once.
Keep Up With Technology
Business can continue thanks to technology that allows users to log in remotely and store data in the cloud. Even OPM has updated its leave policy to allow federal government employees to telecommute during severe weather, an option not available during last year's shutdown. (For more on the updated leave policy, see the sidebar on page 10.)
Some organizations that didn't have the right technology before last year decided to invest in it for future closures. Shari Rager, CAE, assistant director, Child Life Council in Rockville, Maryland, says at the time of the blizzard only the executive and assistant directors, one telecommuter, and any employee with possession of the organization's laptop used for travel were the only ones with remote access among her small staff.
Now Child Life Council has upgraded its operational system, adding terminal-server capabilities, implemented an improved backup system, and all full-time employees have remote access. Along with its infrastructure update came policy-manual changes about digital access to company property, as well as standards regarding operational security.
"We're making sure that passwords are updated every three months," says Rager. "We [used to] let people keep their passwords forever. Now that it's through a remote connection over the internet, we need to upgrade our security protocol with regards to that." System upgrades come at a cost, but Rager says it was a wise investment for Child Life Council.
Conner recalls 9/11 and its impact on NRECA: "The phones didn't work—none of them. Cell phones were jammed, landlines didn't work either because they were jammed as well. So lots of types of communication were down at that time, so we learned a lot from that as well." After the snowstorm, NRECA added an instant-messaging service to use in conjunction with phone and email communication. Phone-forwarding services for employees to receive calls at home were already in place.
Create Your Contingency Plan
All agree an effective contingency plan begins by defining possible scenarios. Last year, a gunman entered the Discovery Channel building in Silver Spring, Maryland, locking down the building and surrounding areas. "[Several] associations are right in that area, so they were in lockdown from four to six hours," says Trochlil. "Try [not] to define so much what causes the situation, but what the situation is. What do we do in case of a lockout, which can apply in the case of a protest, for example, where you can't get into the city and you can't get to your office because of what's going on?"
For Child Life Council, Rager says taking the culture and personal lives of her employees into account is an important part of creating its plans. "What is the scenario that you will most likely find yourself in, and how should your organization handle it? For us, it was more about Montgomery County Schools may close, but the Federal government may be open, so what do we do?"
Written plans that are consistently reviewed and updated are key when disaster strikes. "In the DC area in the past if we have a snow day, it's usually a snow day, not three or four snow days in a row. And one day is pretty easy to recover from, even if you close the whole office and nobody did anything," says Conner. "Three or four days in a row is a different story. So we didn't have that really as one of our classified outages. It is now a classified outage. Needless to say, we learned a lesson on that."
Reviewing the plan, updating, and actually testing it with staff members once or twice a year ensures that all employees know how to respond to an unexpected closure. Like NRECA, taking stock of what kinds of technology your staff has access to at home and keeping that information up to date can save you a headache when you have to act quickly. And, adds Trochlil, "Technology may have changed in the meantime, in which case, what worked before doesn't work now, and we need to make sure we're still addressing issues that we need to address."
No Excuses
The widespread availability of options when it comes to technology can be overwhelming, but making the effort to do your research and find what fits your organization can make the difference between work getting done and an extended unplanned vacation.
"The excuse of being small or being poor is not legitimate in my mind, because a lot of this has to do with planning and not money," says Trochlil. "Having the backups in place isn't that expensive, so there are things that will allow you to continue to operate in a reduced mode if you need to, but it wouldn't take you offline completely. There's no excuse for not being prepared."
Summer Faust is project editor for ASAE. Email: [email protected]
Sidebar: U.S. Office of Personnel Management Updates Leave Policies
In December, OPM announced changes to its federal leave plan for severe weather to include unscheduled teleworking as an option for its employees. The change comes thanks to the passage of the Telework Enhancement Act in November 2010, which calls for each federal agency to adopt policies that allow employees to telecommute unless they are specifically excluded, such as police officers and park rangers. With the new telework option, there are now five options for federal employees—and consequently many associations who follow the OPM's call—during inclement weather:
The federal government is open.
The federal government is open with the option for unscheduled leave or telework.
The federal government is open with a delay, with option for unscheduled leave or telework.
The federal government will open with an early departure.
Federal offices are closed.