CFOs Share Outlook for 2011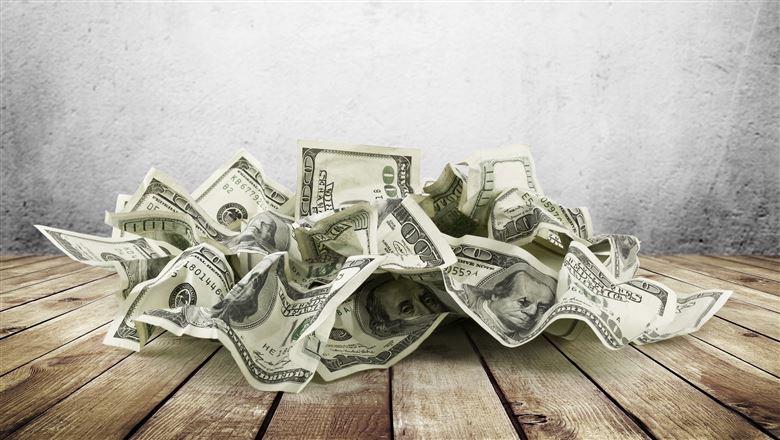 By: Lisa Junker
New regulations, ongoing economic pressures, changing membership models: There's a lot going on in association finance. We talked to eight association finance leaders—CFOs, directors of finance and administration, and more—about the trends they're seeing and the challenges they're anticipating in the months to come.
The last few years have been tough for all of us, but in terms of sheer stress, they may have been hardest on CFOs. While CEOs, boards, and staff all share in the work needed to increase revenues and reduce expenses, when the bottom line is bottoming out, it's the chief financial officer who has to observe it most closely.

Now we're all looking ahead to the rest of 2011 and hoping that economic trends continue to move in a positive direction. But what are CFOs expecting to see—and what are they doing to prepare for it? Associations Now spoke with top finance staffers at eight associations to find out.

Associations Now: How has your association ridden out the economy over the last few years?

Matthew O'Hara, Director, Finance and Administration, Registry of Interpreters for the Deaf: We saw a dip in revenues, predominantly in one area. For the size of loss in that one area compared to our overall year end, we didn't do so bad. We ended in the red, but some of our programs and services are doing as expected or better, and it's compensating for some of the loss in that one area.

Eric Fletty, Vice President, Operations, TAPPI: We're actually doing well right now. Our fiscal year starts September 1, and as of the end of November, we're $75,000 ahead of budget on operating income. Since we had a big organizational turnaround a few years ago [see Associations Now, "Culture Change Drives Association's Success," July 2009, for more on TAPPI's turnaround], what we've seen has been a bit opposite of the economy.

Our approach has been to try to not get suckered into looking for that silver bullet that's going to change everything. Instead, we're focusing on hitting a lot of good singles and doubles. Every now and then you're going to get to the plate and you might hit a home run, but if all you do is swing for the fence, you're going to lose the game. We're focusing on our members and our customers, listening and reacting very, very fast.

André Parraway, Chief Financial Officer, National Association of Regulatory Utility Commissioners: We haven't been affected too adversely, for a number of reasons. We've got a stable financial portfolio, which we've had for a number of years. We're diversified in that we get about 60 percent of our funding from grants and cooperative agreements, 20 percent from meetings revenue, 10 percent from membership dues, and about 10 percent from investment income and miscellaneous.

Also, we're a membership of utility commissions, and we're unique in that we're the only association that does what we do. We're a 501(c)(4); our mission is to serve the public interest by improving the quality and effectiveness of public-utility regulations. So if anything our activity has increased because of the economy. It's brought us some work in terms of funding to look into more energy efficient and renewable types of ventures.

Shannon MacGregor, CFO, Director of Finance and Operations, Construction Specifications Institute: What we're seeing now is an emergence. We're seeing the light at the end of the tunnel, and things are starting to turn around ever so gradually.
Have you recently outsourced any activities previously handled by internal staff, or vice versa?

Nanette Pearson, Chief Financial Officer, Michigan Association of School Boards: In Michigan, the economy started to shift about a decade ago, so we were able to anticipate the downturn and make gradual changes to operations over the years.

We've learned to do more with less, just like many have. For example, we modified our staffing structure on several of our member services to employ retired industry people on an adjunct basis to deliver services. That has really helped us the most because our costs now are tied more directly to demand. When we have customers needing services, we have a pool of people that we can call.

Last year, we also negotiated an arrangement to outsource the delivery of our board policy service. We had considered outsourcing it for years, but because it's such an important member service, we had to be very careful about the details of the transition. We had to put a lot of care into the relationship with the vendor and with our existing customers, but so far, so good.

Ashford Chancellor, CPA, Vice President, Finance, The Wilderness Society: We are focusing on the cost of processing functions. There's a lot of transactional costs that organizations incur in terms of cutting checks, of payroll, anything that's transactional in nature.

We have focused for the last few years on reducing our cost in this area, so we can take the resources that we're saving and use them to hire people with a more senior-level expertise. We have outsourced our payroll function; in our AP function, we are in the process of moving more of our disbursements to electronic disbursement and away from check cutting. One of the ironies that I face and that my counterparts face as well is that most of us still are cutting checks in the same way we did 30 years ago.

There's been a big push from our organizations to move to more electronic disbursement. We're doing that in a couple ways: One has been to reduce the number of expenditures that we make, and two is to change the way we make them. We have just now moved to electronic disbursements, and we are finding that just doing employee disbursements [and] expense disbursements electronically has reduced our check volume by 30 percent. 

In another area, we have 10 regional offices, and up to about six months ago they all had their own checkbooks. They would write checks for their office expenses, and then we would consolidate those entries back here in DC. We did away with their checkbooks and gave every office a purchasing card. We're moving more and more of our organizational transactions to purchasing cards, where we can cut one check to pay Visa instead of 100 checks to pay various vendors across the nation.

Valerie Washington, Director, Finance and Operations, Alzheimer's Association, Central and Western Virginia Chapter: I started with the association in April 2008. They were outsourcing the accounts payable at that time, and I have since brought it back in house. With our national association, we have MAS 500 [an enterprise resource-planning system]. We can do our work, and our national association can get into the database and see what they need to get for their reports.

Have you made any changes to member dues or benefits in response to the changing economy, or do you plan to?

Shannon MacGregor: We have a very loyal group of members, so we've tried to make sure that they could still participate. If somebody came to us and said, "Look, I'm really struggling. My membership is important and meaningful to me, but I'm just not going be able to renew my dues," we've tried to help them out.

What we found is that for a lot of members, especially if you have been out of work, you need those networking opportunities that come with your membership more than ever. We've also seen a lot of people very interested in professional development, certification, licensing, the type of thing that will make them more marketable. That's where we see growth and expansion.

Joori Jeon, CPA, CAE, Executive Vice President and CFO, American Hotel and Lodging Association: Not just during this challenging time—we've been [helping members in difficult situations] all along. So for example, when Katrina hit Louisiana very hard, we kept all the members in Louisiana state without collecting dues.

And last year, the Gaylord Opryland Resort, which is a big member of ours in Tennessee, had to cease their operations for a while because of the flood. Again, we worked with them on their dues to help them out.
What are you doing to prepare for the new Form 1099 requirements, the new healthcare package, and other recent regulatory changes?

André Parraway: We're with CareFirst, and I've got a good relationship with them and with our broker. Periodically over the last year or so, they've been putting on webinars and workshops, and they're constantly providing updates to help us get a better understanding of the new healthcare plan. They've been very receptive as we try to figure out how we're going to provide benefits going forward.

It seems like every other week there's a different way of interpreting how the healthcare plan's going to pan out. … I'm sure a lot of associations are going to have to make changes, but you've got to focus on keeping the staff focused and motivated and happy and just keeping them informed.

Shannon MacGregor: Keeping up with regulatory changes is something I worry about. Because we are so small, we don't have a group who can keep track of that for us, so I am dependent on my outside vendors keeping me abreast of what's happening. I'm a big reader, and I feel like I follow this stuff as carefully as possible, more so than the average person, but it's just a lot of information to keep up to date on.

Matt O'Hara: You mentioned the 1099 requirement. I think we're in a little bit of denial that's coming, but we're trying to put it on the radar. The thing that has struck me more recently about those things is how we are informing our affiliates. If we're struggling with paid staff and know the importance of the 1099 stuff, how uninformed are affiliate chapters—and we have more than 50—who are using volunteer boards? I'm feeling an obligation to be better about informing them in the coming months.
What keeps you up at night in your job?

Joori Jeon: I was worried when they talked about a possible double-dip recession. Most companies have cut expenses as much as they can, and everybody's just focusing on bringing in more revenue. If this double-dip recession occurs, then nobody would be able to bring in more revenue, and we'd have to make very difficult choices. But I'm more hopeful today than a few months ago.

Nanette Pearson: I see my role as a two-way bridge between broad, strategic organizational goals and the nitty-gritty details. 
You have to get the nitty-gritty details correct—the general ledger stuff, the regulatory things—or you won't have a solid base for the organizational strategic direction. But if I focus too much on the nitty gritty, I lose the ability to help the organization see the big picture. It's all about maintaining the balance and then helping the organization stay relevant to members.

Eric Fletty: Associations really have to go from, in my opinion, largely reactive to highly proactive. Certainly there's pockets of innovation, but in general if you said, "What are the most innovative enterprises in the world?"

it wouldn't be associations as a category. There's no reason for that. Why can't it be? How we innovate and how we create value, embracing some of the competitive advantages of a volunteer-based organization instead of looking at that as a hindrance, is going to be key because you've got to match the current and future skill set of your staff with the current and future needs of the industry you serve. If you're out of whack there, then you're just on a sunset curve.

Lisa Junker, CAE, IOM, is editor-in-chief of Associations Now. Email: [email protected]
Be sure to keep an eye out for part two of this article in the Associations Now Guide to Insurance and Financial Services in March 2011, where these financial experts discuss nondues revenue ideas, capital budgets, investment and reserve policies, and more.