Website Accessibility and Your Association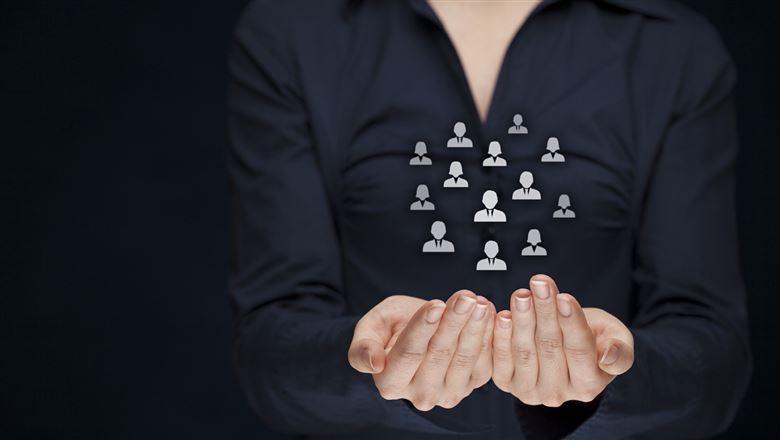 By: Jennifer J. Salopek
While association websites are not currently required to meet standards under the Americans with Disabilities Act, they soon could be. Being proactive now will mean less frustration and anxiety down the road. And better yet, it could also make for happier members.
Last summer, the U.S. Department of Justice issued an Advance Notice of Proposed Rulemaking that is likely to affect associations of any considerable size. Essentially, the federal government has advised organizations of its intent to enforce website-accessibility standards under the Americans with Disabilities Act. The DOJ is focusing on ensuring that covered entities provide ready access for the disabled to their websites.
But what is accessibility, exactly? Microsoft Corporation defines accessible technology as "technology that enables individuals to adjust their user experience to meet their unique visual, hearing, dexterity, cognitive, and speech needs." Those needs usually fall into one of two categories: functional limitations, also known as disabilities, and situational limitations, constraints caused by the devices a user is attempting to use.
Many in the nonprofit word think of accessibility as an issue only for government agencies and the vendors that supply them. And it is, under current law. In 1998, President Clinton signed the Workforce Investment Act into law, which included amendments to the Rehabilitation Act of 1973. Section 508 of the Rehabilitation Act requires the federal government to provide universal access to its electronic and information technology. The Access Board, an independent federal agency devoted to accessibility for people with disabilities, was directed to issue standards that would become part of the federal procurement regulations. Those procurement regulations are used as an enforcement mechanism to make sure that government contractors comply.
Now it appears that similar accessibility rules will soon come to associations. The DOJ issued its Advance Notice on July 26, 2010, and accepted public comment on the proposed guidelines until January 22, 2011.
According to an alert published by Venable LLP, "The ADA accessibility rules cover any entities (governmental or private) that open their doors to the public, including nonprofit organizations … Any nonprofit with a public website is directly affected by these accessibility rules."
"We are no longer playing a guessing game as to whether the DOJ will insist on websites as public accommodations," says James E. Fagan III, an associate with Venable. "They have put us on notice that they will enforce disability access to websites."
"It has taken many people by surprise," says Marco Bovo, web manager for the American Academy of Audiology. "However, the issue of compliance becomes lessened if adequate time is given."
That seems likely, says Mike Paciello, founder and principal of TPG Consulting. Paciello chaired the Section 508 committee on which the new accessibility guidelines will be modeled and says the notice of proposed rulemaking is a flag. "There is a likely window of 18 months to three years before it becomes law," he says. But no matter if or when website accessibility becomes law for nonprofits, it's important for organizations to keep it top of mind now, because adopting accessible design can prove beneficial.
Why Adopt Accessibility?
There many compelling reasons to embrace accessible design. For one, it makes for good business, says George Breeden, CAE, director of product marketing for TMA Resources. "There is a huge buyers' market for consumers who have disabilities; they are very loyal to the organizations that serve them. Providing accessibility isn't altruism but good business sense," he says.
David Dikter, CEO of the Assistive Technology Industry Association, agrees. "Without ensuring that all visitors can access all aspects of your website, you're missing dollars," he says.
As this country faces a severe shortage of knowledge workers, creating an accessible workplace may also permit your association to recruit employees. A 2004 report by Microsoft and Forrester Research showed that 74.2 million computer users have mild or severe difficulties and impairments.
In fact, your members and your employees may have disabilities you don't know about. People with "invisible" disabilities, ranging from attention deficit hyperactivity disorder to learning disabilities to mental illness, are not required to disclose them unless they require special accommodations. That doesn't mean, however, that online content is as accessible to them as it is to everyone else.
Epilepsy, for example, is an invisible disability most of the time. However, a blink or flicker rate of on-screen elements between two and 55 megahertz can cause seizures in people with epilepsy. And what of someone with seemingly innocuous color blindness? The five to 12 percent of the male population in the United States who can't distinguish red from green may be confounded by snazzy traffic-light color coding.
In addition, the American population is aging. It's no secret that eyesight, hearing, and motor skills can deteriorate as people age. Although these weakened conditions may not necessarily constitute a disability, the aging population benefits from many accessibility solutions, such as variable font sizes and volume controls. The Microsoft/Forrester report shows that there will be 1.2 billion people over the age of 55 by 2015 and 1.4 billion by 2020.
 The reactions of association IT folks to the notice of proposed rulemaking have been mixed. "Accessibility is an important issue for our members," says Tom Jelen, director of online communications at the American Speech-Language-Hearing Association. "It makes good sense for our online strategy and adhering to standards makes a better site overall."
 "We thought we were somewhat in compliance [with Section 508]," says Gary DeVaan, graphics and IT services manager at the Health Care Compliance Association. "I understand that it's the government's business to make the internet a place for everyone, but rules can become onerous."
Fagan says that rule makers will try to avoid that label. "The DOJ is sensitive to the potential problems. They don't want the regulations to be so draconian that everyone violates them," he says.
What Happens Next?
Once the regulations are put in place, the next question becomes this: How will the rules be enforced? Good question, say experts. "We don't know what the enforcement provisions will be. Fines and penalties, injunctions, and private rights of action for aggrieved individuals are all options," says Fagan. However, he says it's more likely that there will be some grandfather provisions for existing content, as well as thresholds for small-staff associations.
Noting that enforcement is always a tough issue, Paciello agrees that the future is unclear. "Perhaps organizations will be able to self-certify or seek third-party certification," he says. "We have yet to see a model that both sides can agree on."
Dikter says the risk is that the government will cherry pick and use certain major sites as an example. "Or, a user will complain and pinpoint an organization, which is the more likely route to enforcement. No association wants to be on the other end of that," he says.
There are two broad categories of focus in the notice: accessibility, which refers to such elements as closed captioning, audio narration, and alt tags, and content relating to the disability services offered by your association. The latter means that your website should inform users with disabilities about
How to use your website;
How to access public accommodations, such as your headquarters building or conference location;
What services for the disabled you provide and how to obtain them, such as a sign-language-interpreted conference session.
Incorporating accessibility features on your website can improve the online experience for all visitors. After all, says Daniel Hubbell, accessibility technology evangelist at Microsoft, accessibility is not a subset of usability but the other way around. "Accessibility asks, 'Can I do it?'" he says. "Usability wonders, 'How well can I do it?' Everything else is just design."
Many associations are moving to third-party and hosted technology solutions. This can work to your advantage, says Dikter. Vendors that do business regularly with the federal government already have many accessibility elements and tools in place, but he also emphasizes that you should use your position as an informed buyer to get more.
"Demand a high quality and level of accessibility in the products you buy. Put accessibility in your RFPs as a requirement. Associations can help each other by taking a stand with third-party developers," he says.
It is unlikely that the new regulations will require the retrofitting of existing content since that current version of Section 508 provides a grandfather clause. However, most webpages are dynamically updated, notes Paciello. The main thing, he urges, is to build accessibility into everything you do going forward. "This is a process that can be built into the normal lifecycle of your website; it becomes part of your quality-assurance effort. Once that's done, the costs will be minimal," he says.
Hubbell agrees. "Rather than bolting on accessibility as some new thing, take its concepts and weave them into your existing structure and process for new webpages and documents," he says.
Bovo notes that the American Academy of Audiology recently published three new sites for its foundation, annual conference, and awards program. The design leverages usability principles and provides captioning for the videos on the sites.
 ASHA began using YouTube's captioning feature for all its online video in 2009 and strives to separate the visual presentation from the content of webpages. The site averages more than 640,000 visits and 2.9 million page views per month. "The more you do on the front end, the easier it is," Jelen says.
DeVaan is waiting until his association gets new software to delve deeper into accessibility. "Accessibility considerations will definitely play a part in our decision, and we will be able to go into more depth," he says. DeVaan manages 12 websites with 200 to 300 total pages, averaging 50,000 page views per month.
For now, go after the low-hanging fruit, advises Paciello: Include alt text for images, use HTML standards to include navigation within the page, and ensure that your online forms can be completed by someone using assistive technology. "These are all very visible constructs of a website and are easy changes that can be made fairly quickly," he says.
Paciello notes that many of his clients fear that accessibility means vanilla, but accessibility need not compromise your website. "We develop rich internet applications that completely maintain the graphical integrity of the site," he says.
As Hubbell says, "Cars still looked good even after automakers were forced to put in airbags and seat-
belts." 
Jennifer J. Salopek is a freelance writer in McLean, Virginia. Email: [email protected]
Sidebar: Study Looks at Technology Habits of Those Living With Disabilities
Adults living with a disability are less likely than nondisabled adults to use the internet, according to a Pew Research Center study that was released in January. Fifty-four percent of adults living with a disability use the internet, compared to 81 percent of adults who report none of the disabilities listed in the survey.
People living with a disability are also less likely than other internet users to have high-speed or wireless access. For example, the survey shows 41 percent of adults living with a disability have broadband at home, compared with 69 percent of those without a disability. This survey and others have shown that the primary barrier to internet access for disabled Americans is broadband at home.
However, it's important to note that even if those with disabilities are connected, that doesn't make being online easier. In fact, according to the study, two percent of the entire online adult population has a disability or illness that makes it harder or almost impossible for them to use the internet. For example, these could be a visual impairment that makes website text difficult to read or a hearing issue that requires closed captioning on web videos.
For more information or to read this survey in full, visit www.pewinternet.org/reports/2011/disability.aspx.
Video Extra: Marco Bovo on Section 508 Compliance
Marco Bovo, web manager for the American Academy of Audiology, discusses what you need to think about when you make your website accessible.