Healthcare Plan Management, Post-Reform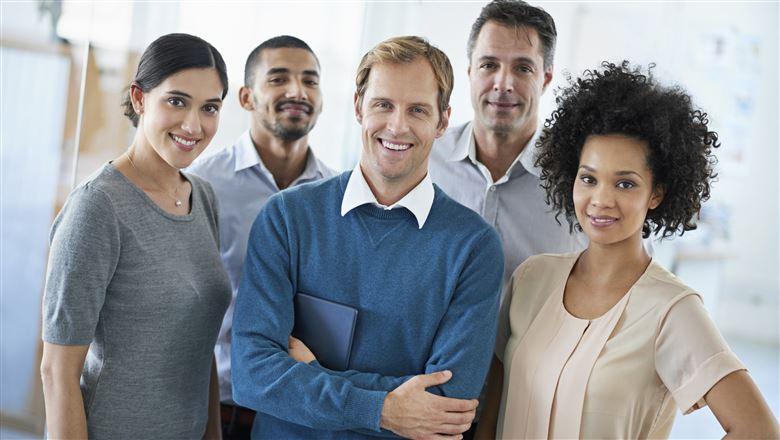 By: Whitney Redding
As last year's federal healthcare reform becomes a working reality, association healthcare plan managers must learn new regulations while minimizing cost increases and educating employees. Several experts who have immersed themselves in the details of the law offer their advice.
The Patient Protection and Affordable Care Act of 2010 is the law of the land, but it also is very much a work in progress. Regulations are being churned out to help employers meet the deadlines established by the legislation, even as congressional Republicans actively wage a counterreformation.
All of this means that employers are left to navigate the new rules—and exceptions to the new rules and aspects of the law awaiting further guidance—for themselves.
While the federal government sorts out the details of healthcare reform, the three burning questions for association executives are:
How will the reforms affect my association?
Is it best to retain "grandfathered" status for our health plan?
What will be the immediate and long-term costs?
"Employers don't have to provide insurance under the Affordable Care Act. But if they do, they have to meet all these new benefit-level requirements, which will appear over the next couple years," says Jeff Petro, a broker and employee benefits adviser with Meeker-Magner Company. "You can't just go to one seminar and understand all this."
The good news: Many associations may find their own path to compliance to be easier than feared. "This shouldn't be a panic moment. Most organizations are already very compliant," says Trudie Doudna, benefits consultant for Keller Benefit Services, Inc.
"I think that the most important thing is to understand what reform provisions impact their health plan and how to plan for the next few years as it evolves," adds Lynne Pettey, legislative compliance consultant for Keller.
Preparing for Impact
How much a given health plan will have to change in order to comply with the new law depends on the condition it's in. Traditionally, associations have offered generous benefits to attract job candidates from the higher-paying for-profit sector. Many associations, therefore, have comparatively less ground to cover in order to bring their coverage in line with the new federal requirements. For example, most associations already allow a choice of primary-care physician, do not rescind coverage when someone gets sick, and cover emergency room services at an in-network level.
That said, the new reforms come at a time when the twin pressures of the recession and medical inflation have eroded associations' ability to be generous, which will bring associations' benefits that much closer to the corporate model. "Certainly all employers have had to carefully review their benefits," says Kelli Kolsrud, senior information and research specialist at the International Foundation of Employee Benefit Programs. "Gone are the days when you can be free and easy with benefits, and certainly they're no longer considered 'fringe.'"
So what is in the Affordable Care Act, and what are some of the immediate implications for associations? In order to qualify as a Qualified Health Benefit Plan and avoid penalties, all health plans must cover the following "essential benefits" by 2014:
Ambulatory patient services;
Emergency services;
Hospitalization;
Maternity and newborn care;
Mental-health and substance-use disorder services, including behavioral health treatment;
Prescription drugs;
Rehabilitative and habilitative services and devices;
Laboratory services;
Preventive and wellness services and chronic-disease management;
Pediatric services, including oral and vision care.
Scheduled reforms started in September 2010 and will continue through 2014, with most changes occurring on a rolling basis as insurers go through the motions of annually revising and renewing policy documents. The so-called "Cadillac tax" on high-value health plans begins in 2018.
By now, most Americans are acquainted with the key mandates, such as the restriction against refusing coverage to children who have preexisting conditions. But getting a handle on all the specifics will take time as regulations evolve. One cause of confusion is the fact that the law varies some requirements based on whether a plan
Is fully insured by an insurance provider or partially self-insured by the employer;
Is grandfathered or not grandfathered;
Currently offers or lacks certain types of coverage.
Take, for example, preventive-care requirements. "If you don't have preventive care now, you can hold off offering it, as well as also not covering it at 100 percent, until 2014, if you are grandfathered," explains Petro. However, he adds, "if you offer preventive care now that's limited to $1,000 in annual benefits, whether your plan is grandfathered or not, you have to raise that to $750,000" during the next annual plan anniversary on or after September, 23, 2010.
Below is a list of key provisions that take effect at the first renewal after September 23, 2010 (initial cost estimates courtesy of Keller Benefit Services, Inc.):
Coverage of dependents to age 26 regardless of dependents' marital or student status. Until full implementation in 2014, grandfathered plans may opt to offer such coverage only to dependents who do not have access to their own employer-sponsored coverage. "The extension of coverage to adult children is one of the biggest changes for associations, because they have to administer the correct eligibility and understand tax implications," says Pettey. The IRS recently issued an exception to the tax code to allow nondependent children's coverage to be tax free to the parent. (Estimated cost: 0.5 to one percent increase in employer subsidy.)
Elimination of lifetime and annual benefit limits. Lifetime limits may be allowed on certain benefits not deemed essential. Annual limits on the dollar value of essential benefits have been eliminated. Visit and day limits on essential benefits are still permissible. Health Reimbursement Arrangements that associations use in conjunction with an insured plan "need to be examined to see if [they are] still allowable," says Pettey. For example, an HRA can still have an annual dollar limit but only if it is integrated with a medical plan with no annual or lifetime limits. (Estimated cost increase: zero to one percent.)
The following apply only to non-grandfathered plans:
First-dollar coverage of preventive services.Plans are required to provide benefits for an extended list of preventive care, such as immunizations, an annual preventive-care doctor visit, and now preventive mammograms and colonoscopies. This may present a bigger change for some self-insured employers, which traditionally have had more control over the scope of coverage they offer. "There's a minimal number of areas where you are worse off as a self-insured plan, but preventative care could very well be one of them," says Petro. (Estimated cost increase: 1.5 to two percent depending on services already covered.)
Nondiscrimination requirements for fully insured plans.Fully insured plans no longer may offer better health coverage to executives, a common recruitment strategy for associations. Implementation of this requirement recently has been delayed until further guidance is available. (Estimated cost: variable.)
Establish external claims-review process. This mandate especially affects self-insured options, since participants in fully funded plans can file appeals through their state insurance administration. (Cost unknown.)
Regulations also are pending for a range of other reforms, including extensive reporting and disclosure requirements, that take effect over the next few years.
To Grandfather or Not to Grandfather
There has been some confusion about the "grandfathering" of certain group health plans. Which plans qualify? How comprehensive are the exemptions? What is the value of maintaining such a status? "What employers are concerned with is what does it take to lose grandfather status, and, if they do, what is that going to mean and cost," says Petro.
Employers offering health-insurance plans as of March 23, 2010, are grandfathered from having to adopt some of the federal reforms as long as they do not significantly alter their policies beyond permitted guidelines. To promote transparency and protect consumers, these plans are subject to disclosure requirements and may not make changes that significantly reduce benefits or increase cost sharing for consumers.
The government's strategy for evaluating compliance essentially relies on the establishment of March 23, 2010, as a baseline for measuring compliance. Any reductions in benefits or employer contributions made to an insurance plan after that date, whether made all at once or cumulatively, are compared against the version of that plan that was in place on March 23, 2010. "If, after that date, you make significant plan changes as defined under the Affordable Care Act, you lose the grandfathered status," explains Petro.
The grandfathering status is easy to lose; it is intended more as a transitional strategy than a long-term designation. The federal government predicts that less than a third of small employers and half of larger employers will still be grandfathered by 2013.
To determine whether to remain grandfathered, experts advise associations to evaluate how compliant the plan already is, assess the financial implications of becoming a non-grandfathered plan, and consider how valuable it is to be able to make cost-saving plan changes at renewal. "If you give up grandfathering, you have greater flexibility," says Kolsrud.
In terms of cost, Petro believes that losing grandfathered status "is really not that important" for many employers, due to the premium increases that major insurers say new required benefits will cause. "The increase to premiums due to healthcare reform is not that much currently, perhaps two to three percent for 2011."
Doudna agrees. "I actually think the effect will be suppressed somewhat for the first few years," she says.
On the other hand, there are situations where grandfathering, even if temporarily, may make most sense. If an association has a self-insured plan, for instance, it might want to buy more time to prepare an external claims-review process. "For self-insured plans, that claims-review process is a very big deal," says Michael Wilson, CEO of the International Foundation of Employee Benefit Plans.
Charting New Territory
The goal of healthcare reform was to make coverage affordable and accessible for all Americans by creating marketplace efficiencies and spreading the risk. Its success cannot be gauged until at least 2014. But there is no doubt that employers will foot more of the bill at first. "The cost will shift more to employers in the short term," says Wilson.
One unintended consequence may be pressure on employers to cut costs elsewhere, such as by offering less generous retirement plans. "Employers look at employee benefits holistically. They don't see two different buckets here; they see one bucket," says Wilson. Wilson also advises keeping vision and dental plans optional and separate from medical plans so they will not be subject to the new rules.
Some critics of the reforms have expressed concerns that the cost and consequences of compliance will lead some businesses to not offer health insurance at all. Wilson doesn't think that will happen. "Most employers, large and small, will continue to offer medical coverage," he says. The law also provides a healthcare tax credit for employers with less than 25 full-time employees.
If the reforms play out as designed, however, some small associations may end up restricting coverage to employees and not families, while large associations "will probably move to more of a self-funded option because they think they can control costs better," says Wilson. "If small associations wind up in pools, they may have the wherewithal to go into a self-insured situation."
Communicate, Communicate, Communicate
Employers expect some grumbling from employees whenever changes are made to their healthcare plans. Associations should be proactive about addressing concerns. "This is going to be an ongoing education process with your staff," says Petro.
According to Petro, employees typically undervalue their employer's contribution to their healthcare benefits. "You have to continually make that employee aware of what the dollar value is, so people will be more appreciative, resulting in better attitudes and work morale," says Petro, adding that studies have shown a correlation between employee satisfaction about their benefit plans and the effectiveness of an employer's communication strategy. Petro advises employers to show how their health plans compare with others; he cites ASAE's annual compensation report as a valuable source for benchmarks. "Make employees aware that the grass isn't greener on the other side or that it is greener on this side."
When the smoke clears and the regulations are in full force, costs will become more predictable. Ultimately, the true driver of an employer's healthcare costs continues to be the level and nature of healthcare claims, says Petro. Premiums rise and fall on the basis of the collective state of health of an organization's employees. Heart disease, trauma-related disorders, cancer, asthma, and mental disorders were the five costliest conditions in 2006, according to a 2009 statistical brief by Medical Expenditure Panel Survey.
The best way for employers to cut costs in the long run, regardless of how the healthcare tug-of-war plays out in Congress, is to focus on prevention. The Affordable Care Act expands preventive or "wellness" coverage, which studies have shown can reduce healthcare costs in the long run. To help launch wellness programs, the federal government plans to make grants available for employers with fewer than 100 employees.
Health screenings can help employers to gauge where to focus wellness efforts. "Many people say healthcare reform doesn't address key cost drivers, which is claim levels, so employers say, 'We've got to encourage employees to take better care of themselves,'" Petro says.
Whitney Redding is a freelance writer in the Washington, DC, area. Email: [email protected]
Additional Resources
Sidebar: Debate Continues
By Chris Vest
Nearly a year after President Barack Obama signed the Patient Protection and Affordable Care Act, the law continues to be touted by the White House and most congressional Democrats as landmark reform, giving Americans better access and more control over their healthcare options and ending the most abusive insurance industry practices. The law's detractors, meanwhile, continually refer to the law pejoratively as "Obamacare" and remain opposed to what they view as excessive government regulation and sweeping mandates on individuals and the private sector.
While some provisions of the law have been in effect since last year, other major components of the law won't be in place until 2014, including the controversial individual mandate that people obtain basic health insurance coverage or pay a fee to help offset the cost of caring for uninsured Americans. This individual mandate has already been the focus of several court challenges across the country, and while the constitutionality of the law is likely to be decided by the U.S. Supreme Court, implementation of the law continues unabated.
Congressional Republicans, fresh off a midterm election that saw them retake the majority in the House of Representatives and pick up six seats in the Senate, passed a bill in the House January 19 repealing the healthcare law; however, the repeal was rejected on February 2 in the Democrat-controlled Senate. Regardless, House Republicans have instructed the various committees with jurisdiction over healthcare to begin crafting legislative alternatives and will look to deny funding for provisions in the healthcare law through the appropriations process and try to pick apart the law piecemeal.
One of the bills expected to advance early on is the repeal of the new Form 1099 reporting requirements for businesses included in the healthcare law. ASAE has been supportive of repealing the 1099 requirements, which could result in some businesses and associations having to issue hundreds or even thousands of forms each year, track cumulative payments to vendors, and obtain tax identification information from each vendor. ASAE has made 1099 repeal a primary focus of American Associations Day 2011, ASAE's legislative fly-in scheduled for March 29-30, 2011, in Washington, DC.
Chris Vest is director of public policy at ASAE: The Center for Association Leadership in Washington, DC. Email: [email protected]
Online Extra: A Timeline of Coming Health-Insurance Changes
By Lynne Pettey
The Patient Protection and Affordable Care Act of 2010 set in motion a long line of changes to healthcare regulation. Here's a simple timeline to help you keep track of when changes go into effect.
2011
Over-the-counter medications will no longer be eligible for reimbursement under a Flexible Spending Account (FSA), Health Savings Account (HSA), or Health Reimbursement Arrangement unless prescribed by physician.
Penalty for nonmedical HSA withdrawal will increase from 10 percent to 20 percent.
Wellness program grants will be available for small employers (information pending).
Insurance carriers will be required to spend a certain percent of premium on claims. If the loss ratio falls below the minimum, policyholders will get a refund of premiums. This will be monitored by state book of business, not by individual policyholders, so an association should not expect a refund just because its plan had a good year.
2012
Employers will be required to report the value of medical coverage on employee Form W-2 (optional for 2011). Benefits will not be taxed, so they will be reported in separate box.
All plans will have to provide standardized benefit summaries to employees and a 60-dayprospective notice of benefit changes.
2013
Healthcare FSA plans will be limited to an annual maximum of $2,500 per employee. (They're currently unlimited.)
Medicare tax will be increased from 1.45 percent to 2.35 percent on high-income individuals, and a new Medicare tax will apply to their unearned income over set thresholds.
2014
State-run insurance exchanges will open for individuals and employers with less than 100 employees (possibly with less than 50 employees, depending on the state).
Individuals who are uninsured will have penalty on their tax returns.
Employers with 50 or more employees will be required to offer minimum affordable coverage or face a possible penalty. For example, there is a penalty if minimum affordable coverage is not provided and one employee is able to receive federal assistance.
2018
An excise tax will be imposed on insurers and self-insured plansfor high-cost plans.
Implementation Date Unknown
Voluntary long-term-care plan and mandatory automatic health-plan enrollment for large group plans (200 or more employees).
Lynne Pettey is principal and legislative compliance consultant at Keller Benefit Services in Bethesda, Maryland. Email: [email protected]